Memorial Arch at Haskell Indian Nations University
Introduction
The Memorial Arch at Haskell Indian Nations University was funded through the efforts of Native American donors to honor the 415 Haskellites who served in WWI. It also welcomes visitors to the Memorial Stadium, which was created for Haskell's powerhouse football team in 1926 and was the first-ever stadium built for Native American football.
Images
The Memorial Arch at the entrance of Haskell Memorial Stadium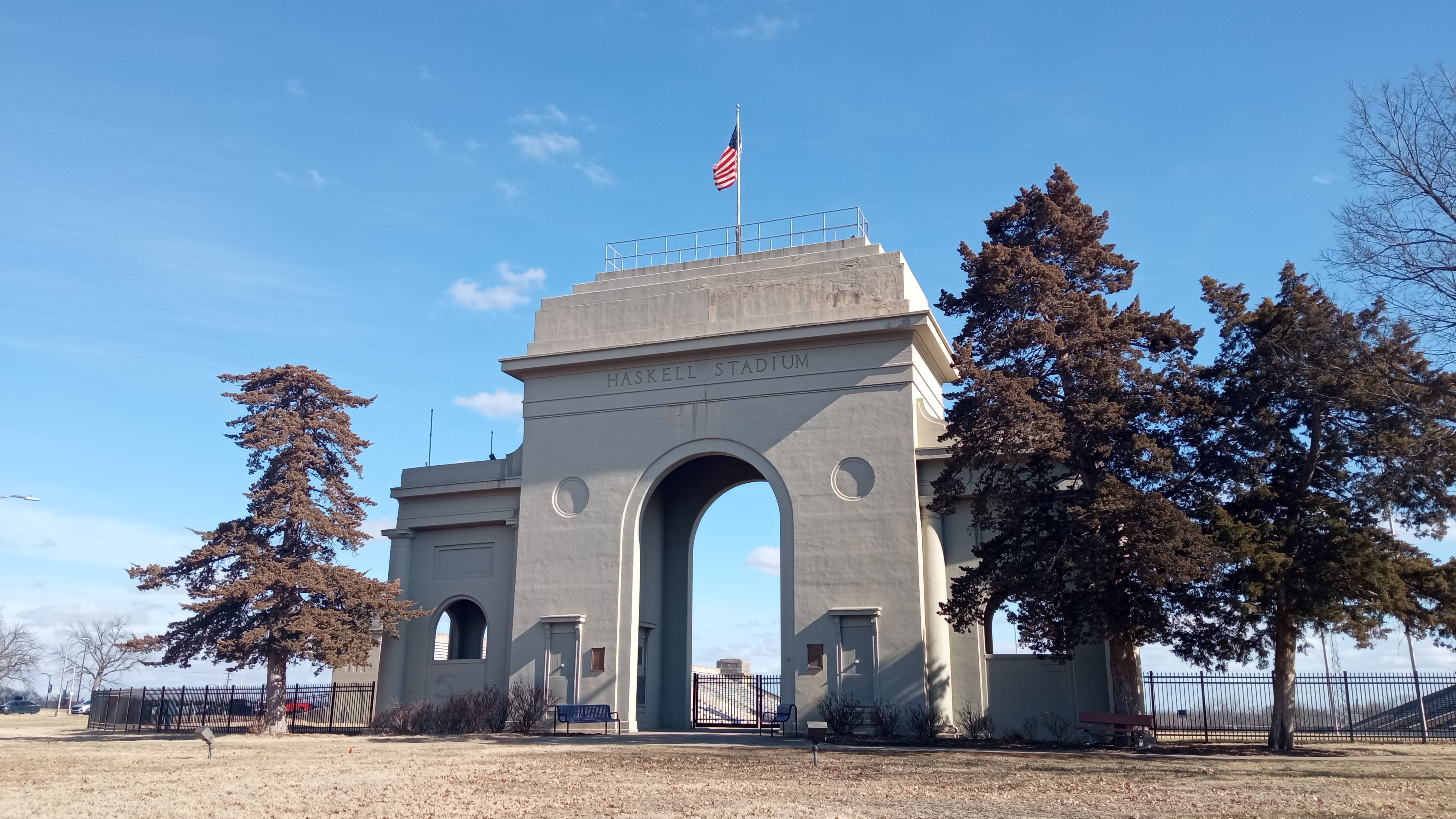 Memorial plaque inside the arch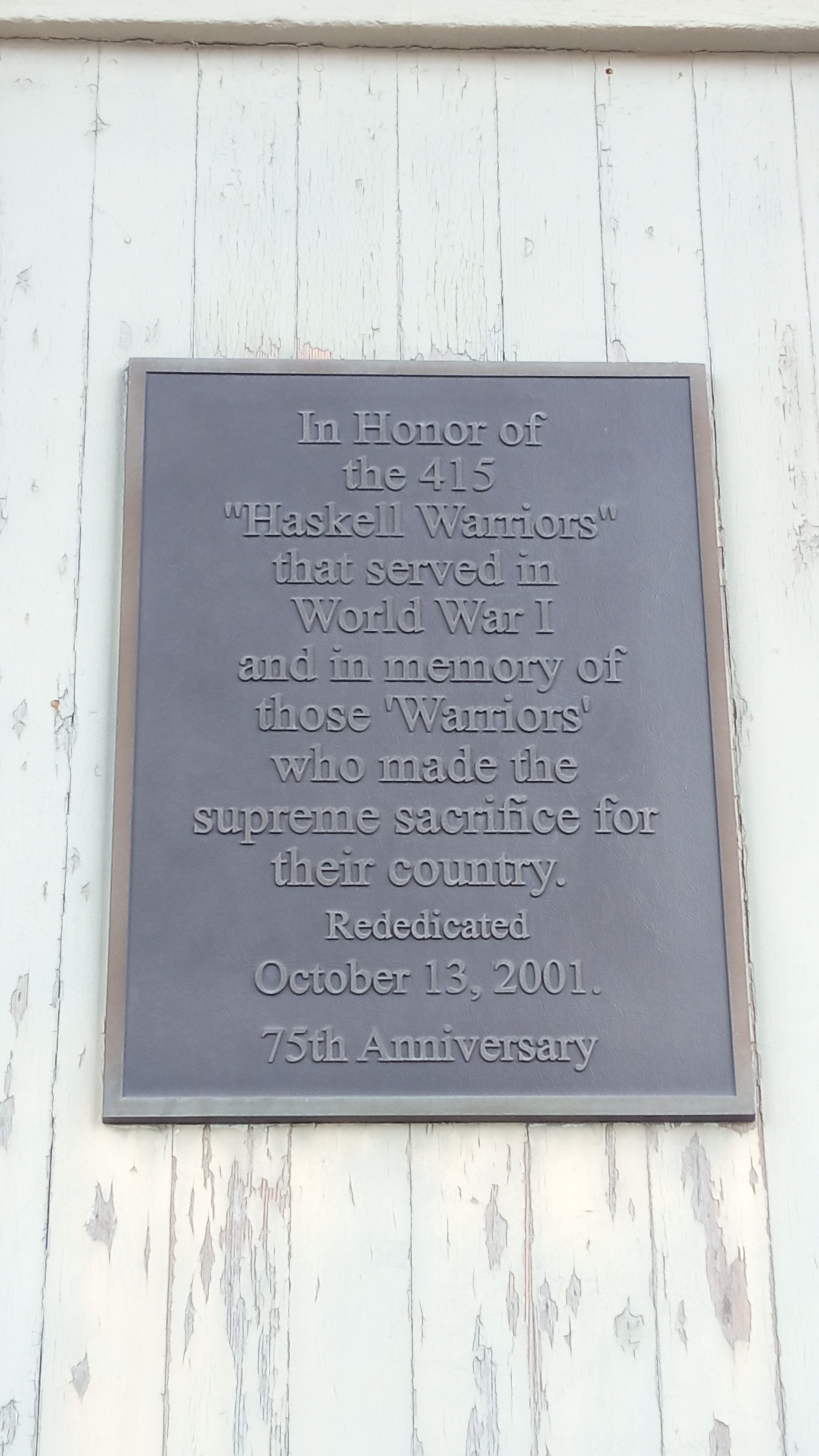 Plaque outside of the arch to honor donors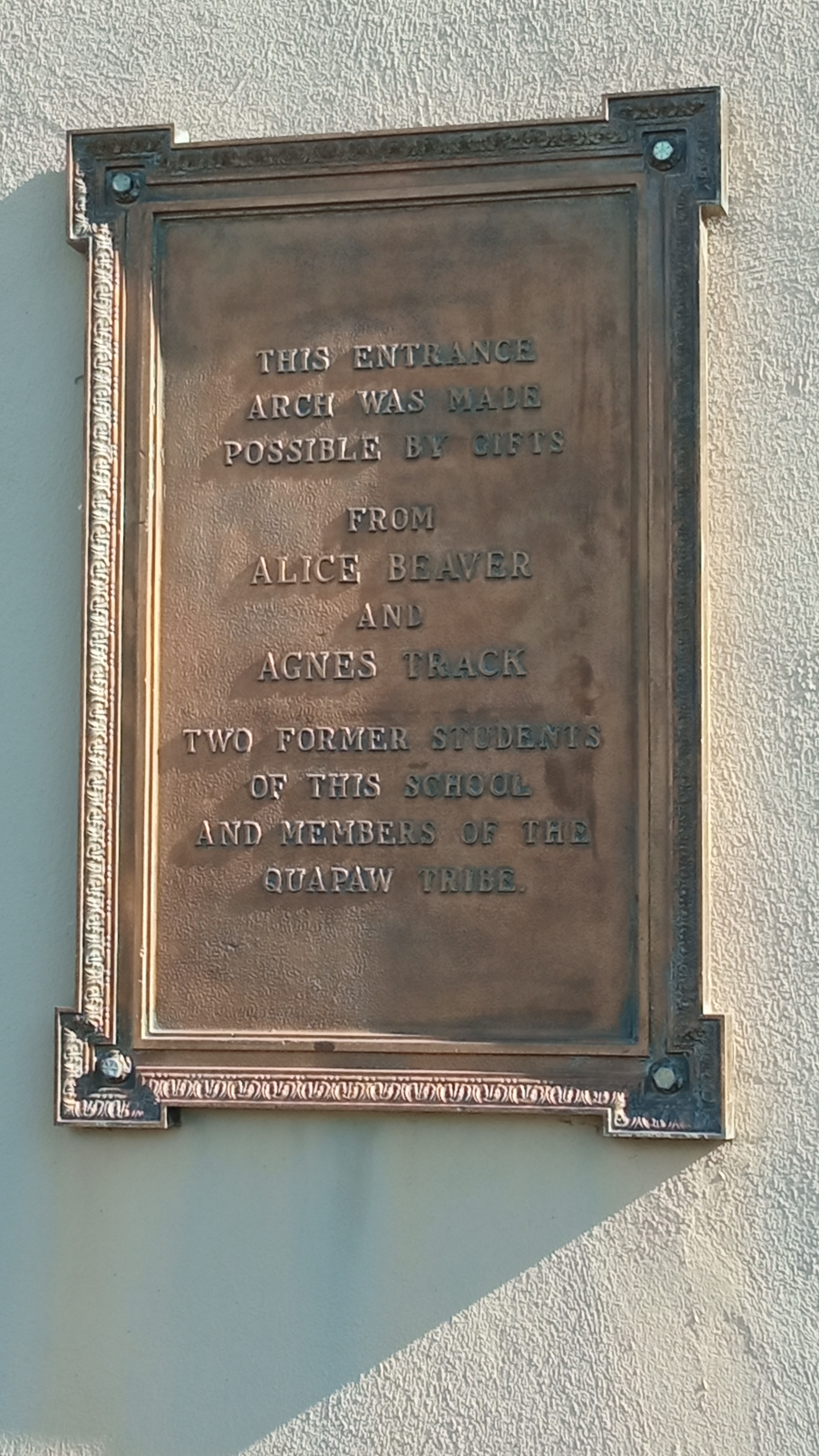 Backstory and Context
While Haskell Indian Nations University is known today for its educational opportunities and research in American Indian/Alaska Native studies, in the early 1900s through the 1930s it was perhaps best known for its football team. Haskell's Fighting Indians football team was called the "Powerhouse of the West" and played games against teams like Harvard and Yale.
Construction of a stadium to house this winning football team was completed in October 1926, and the jubilant dedication ceremony recognized many firsts and bests: the first stadium built for Native American football, the first lighted stadium in the Midwest, and the largest multi-tribal gathering of the 20th century so far. But the stadium wasn't the only structure dedicated on that October day in 1926.
 The festivities also commemorated the completion of the Memorial Arch, the first tribal WWI memorial. The Memorial Arch was funded entirely by Native American donors.
 The Arch memorializes the 415 Haskellites who served in WWI and sheds light on Native contributions to the war effort. Within the first six months of the United States' entry into the war, more than 12,000 Native Americans had registered for military service. At this time, one-third of Natives were still unrecognized as U.S. citizens, and some soldiers expected the government to reward their service with citizenship. Although Native communities were divided on the issue of citizenship, with many voicing concerns that citizenship would threaten tribal sovereignty, Congress finally granted citizenship with the Indian Citizenship Act of 1924.
 In front of Haskell's Cultural Center & Museum, visitors can also find the Tribal Veterans Memorial Wall.
Sources
https://www.nativesunnews.today/articles/dedication-of-the-haskell-stadium-and-arch/
https://tribalcollegejournal.org/haskell-celebrate-90th-anniversary-stadium-arch/
https://www.diverseeducation.com/leadership-policy/article/15088572/haskell-indian-nations-university-commemorates-125th-anniversary-recognizes-painful-history
https://www.hmdb.org/m.asp?m=77316
https://www.humanitieskansas.org/get-involved/kansas-stories/places/hotline-memorial-arch-at-haskell-indian-nations-university
https://americanindian.si.edu/static/why-we-serve/topics/world-war-1/
Image Sources
Photo by C. Y. Auner

Photo by C. Y. Auner

Photo by C. Y. Auner

Additional Information