Audubon House Museum
Introduction
The Audubon House and Gardens were established by a key west native names Colonel Mitchell Wolfson and his wife Frances. It was a house originally built by Key West's first harbor captain, John Huling Geiger. He planted beautiful vegetation outside of the house which caught the Colonel's eye. Its original style was the American Classic Revival.
Images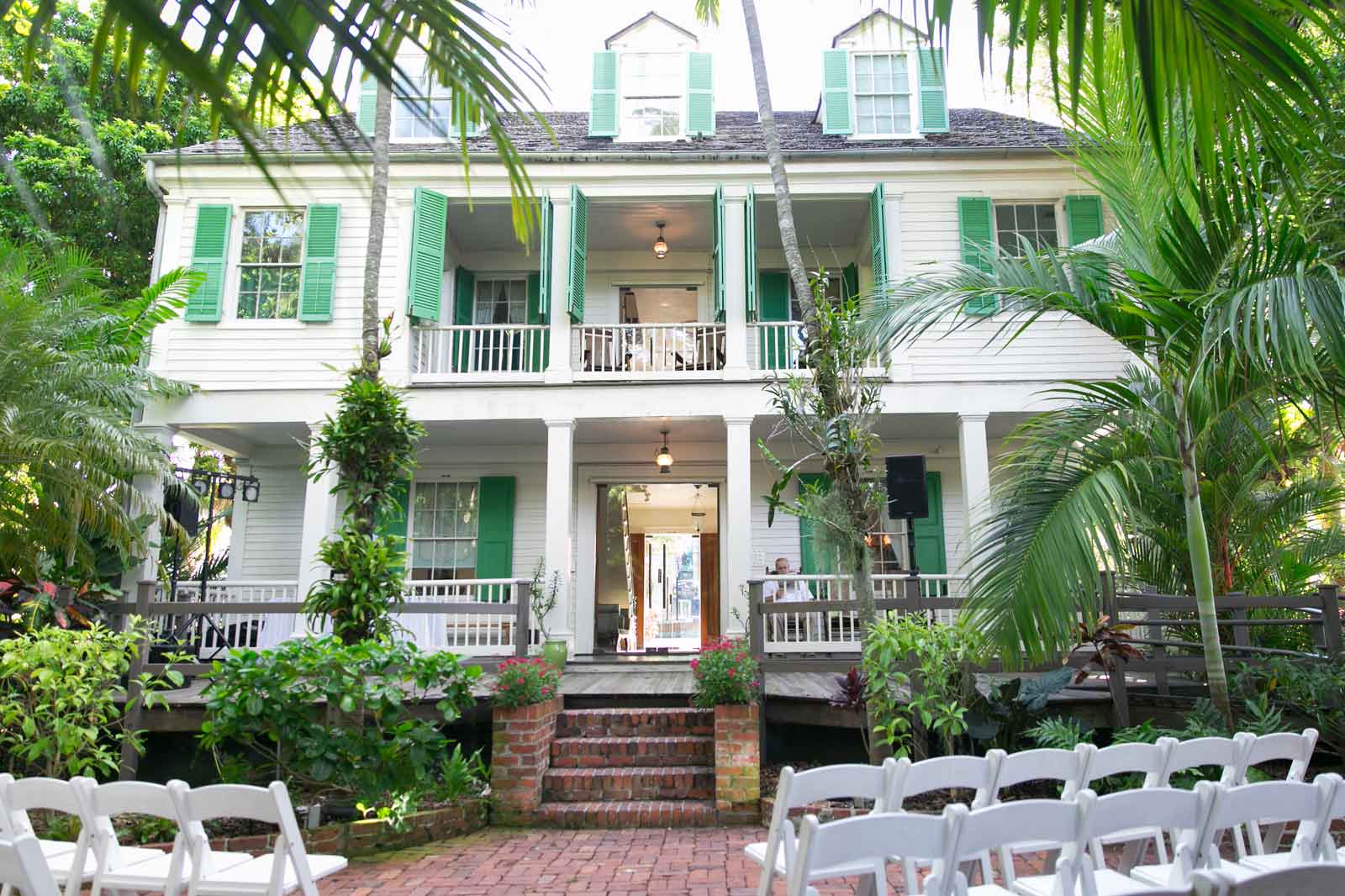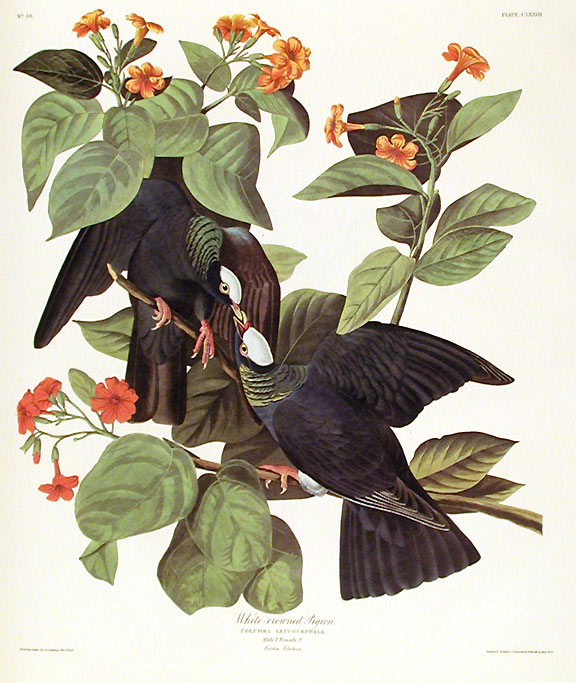 Captain John H. Greiger (1807-1855)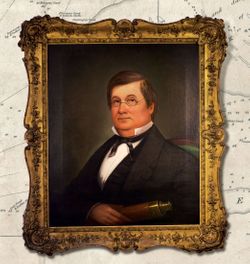 Backstory and Context
Source 1: Captain John Grieger was a captain and a wrecker. A wrecker is someone who goes to shipwrecks and picks up valuable things to sell them. This is how most of the people in Key West gained wealth. He bought the Audubon home in 1830 for his family of ten. His family had the house for over 120 years until 1928 when the owners wanted to tear it down to build a gas station.
Source 2: Mitchell Wolfson Sr. was a Key West native, founder of a movie theater chain, and founder of Miami's first radio station, WTVJ. His foundation ended up buying the home and turning it into and gardens by the year 1960.
The house got its name after the painter and naturalist John James Audubon. He had painted a piece of a White-Crowned Pigeon resting on a Cordia tree which happened to be on the property of the house. He never actually lived or even stayed in Key West. he promised his wife he would never stay there due to the risk of contracting yellow fever.
Source 3: John James Audubon is famously known for his "Book of Birds". Many of his drawings and paintings were of birds he saw at the Audubon house, including the famous White-Crowned Pigeon painting. John James Audubon was close friends with Mr. Geiger and would come to visit. The Cordia tree in his famous painting was known as the "Geiger Tree". It is special because this tree blooms all year long. In the house are hand-written field notes of John James Audubon on display.
Source 4: On the third floor, you will find 22 prints of Audubon's "Birds of Florida". 18 of those 22 are from the Keys with only the remaining four from the mainland. There is also a cover of Volume III of the Havel Edition. The prints are the first edition of the "Birds of America". Which was published in 1844. Audubon's inspiration came from the house of Captain Grieger. This is why it is honored in the Audubon name.
Source 5: It is claimed that there have been visitors to see the ghost of Captain Grieger. Apparently, the house is very haunted and ranks number six in the "Most Haunted Places in Key West". Captian Grieger had hidden many riches from his wrecking and acts of piracy. Some think he is making sure none of the guests are trying to steal them. There is a "Mrs. Peck" doll who is blamed for the random occurrence of alarms going off. It is also claimed the staff would leave the lights on and the light bulbs would be found unscrewed and on the floor the next day. There are some very eerie ghost stories here.
Sources
1) Gross, Bonnie. Key West Audubon House: Fascinating characters, enchanting spot, January 1st 2020. Accessed February 28th 2021. https://www.floridarambler.com/historic-florida-getaways/key-west-audubon-house/.
2) , Old Town Manor. Key West Audubon House, April 23rd 2020. Accessed February 28th 2021. https://oldtownmanor.com/audubon#:~:text=The%20property%20was%20named%20after,in%20Key%20West%20at%20all..
Brotemarkle, Dr. Ben. "How the Audubon House got its name." Florida Today (Space Coast) June 16th 2015. .9A.
3) Brotemarkle, Ben . "How the Audubon House got its name." Florida Today (Space Coast) June 16th 2015. .9A.
4) Neyens, Deborah. Audubon House and Tropical Gardens in Key West, FL, Wander Wisdom. August 8th 2018. Accessed March 28th 2021. https://wanderwisdom.com/travel-destinations/Audubon-House-and-Tropical-Gardens-in-Key-West-FL.
5) Southern Most Ghosts. MOST HAUNTED PLACES IN KEY WEST: #6 AUDUBON HOUSE AND GARDENS, Southern Most Ghosts. Accessed March 28th 2021. https://southernmostghosts.com/most-haunted-places-in-key-west-6-audubon-house-and-gardens/.
Image Sources
24 North Hotel

https://www.audubongalleries.com/pages/books/7523/john-james-audubon/white-crowned-pigeon-from-the-birds-of-america-amsterdam-edition

https://www.findagrave.com/memorial/55626055/john-h.-geiger

Additional Information