First Presbyterian Church (Pastor Rev. McFarland)
Introduction
Rev. McFarland was vocally against the forced removal of the Chinese community. He is mentioned in the Weathered Diary and there are articles about his opposition in the newspaper. Pastor McFarland was relatively new to Tacoma, having arrived in August 1885. Prior to the events leading up to the expulsion, he'd not had any dealings with the Chinese community.
Images
First Presbyterian Church (1883)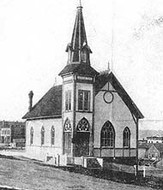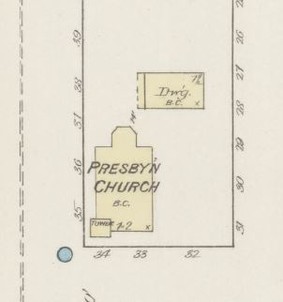 First Presbyterian Church (built 1890)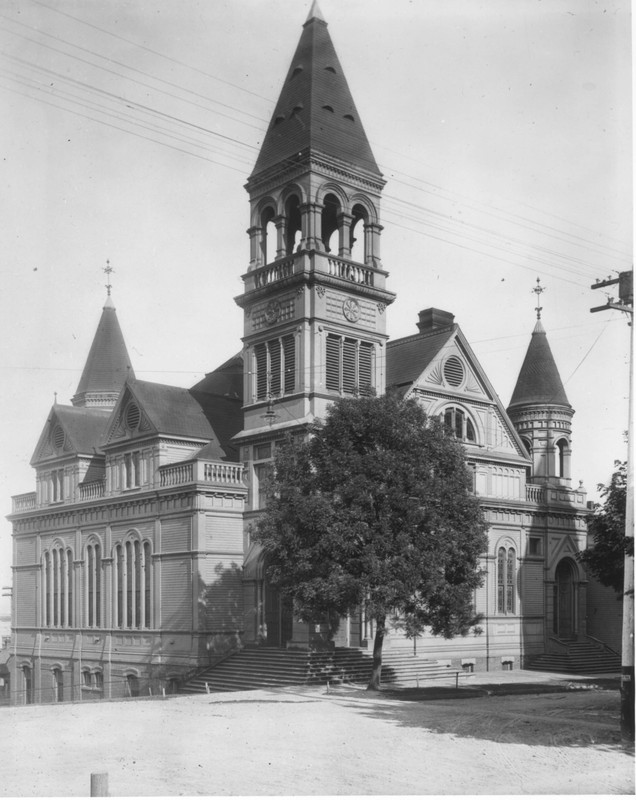 Backstory and Context
The location of Pastor McFarland's home remains to be fully determined, however it is presumed to be a dwelling adjacent to the church at the corner of C Street and S 11th, just up the hill from the Alpha Opera House.
It is reported that the Committee of Fifteen stopped by Pastor McFarland's home to demand that he fire his Chinese servants, but he did not employ any. Angry at about the confrontation, Pastor McFarland began to sermonize on the issue which led to him being targeted by the publisher and editor of the newspaper. As a result, the level of community anger about his sermons were such that he began carrying a gun to protect himself and his family.
Sources
Sanborn Map, Library of Congress - 1885 Sanborn Map for Tacoma. Accessed September 30th 2020. https://www.loc.gov/item/sanborn09345_001/.
Image Sources
First Presbyterian Church

Richards Studio Collection, Tacoma Public Library (C117132-38)

Additional Information