Burton Hall
Introduction
Burton Hall, originally known as the Library Building, was the first structure on campus built specifically as a library. Prior to the Library Building's completion in 1894, the University's library collections were kept in the Old Main building, which suffered from repeated fires (and eventually burned down in 1904). The Library Building had a dual design: the Neo-Classical exterior was the work of Leroy Buffington, while Charles Sedgwick was responsible for the Victorian interior, which has transformed over time. The $175,000 building served as the school's main library until the collections were moved Walter Library in 1924. Since then, the building was renamed Burton Hall after University President Marion Burton in 1931; it was added to the National Register of Historic Places in 1984; and, since 1952, it has primarily been used by the College of Education and Human Development.
Images
Burton Hall, originally known as the Library Building, was completed in 1894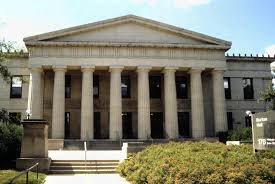 The Neo-Classical exterior was designed by Minneapolis architect Leroy Buffington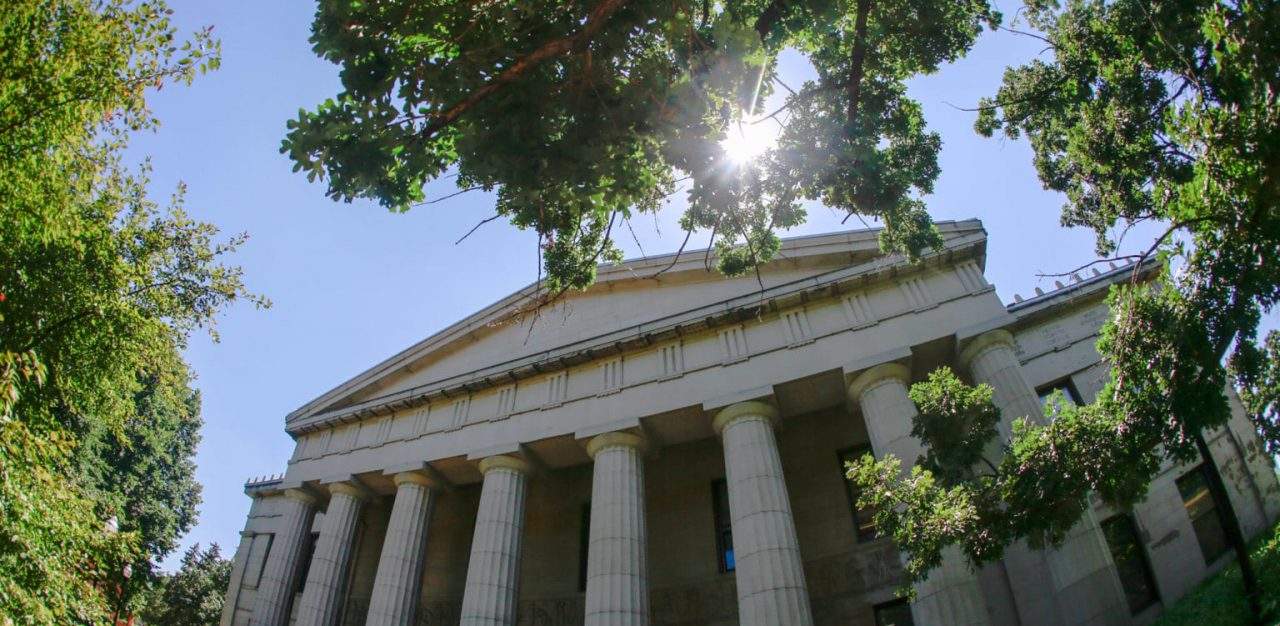 Carvings of classical figures adorn the building's frieze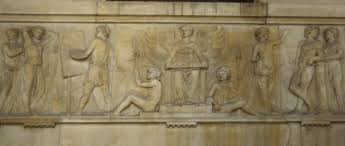 A stained glass skylight inside Burton Hall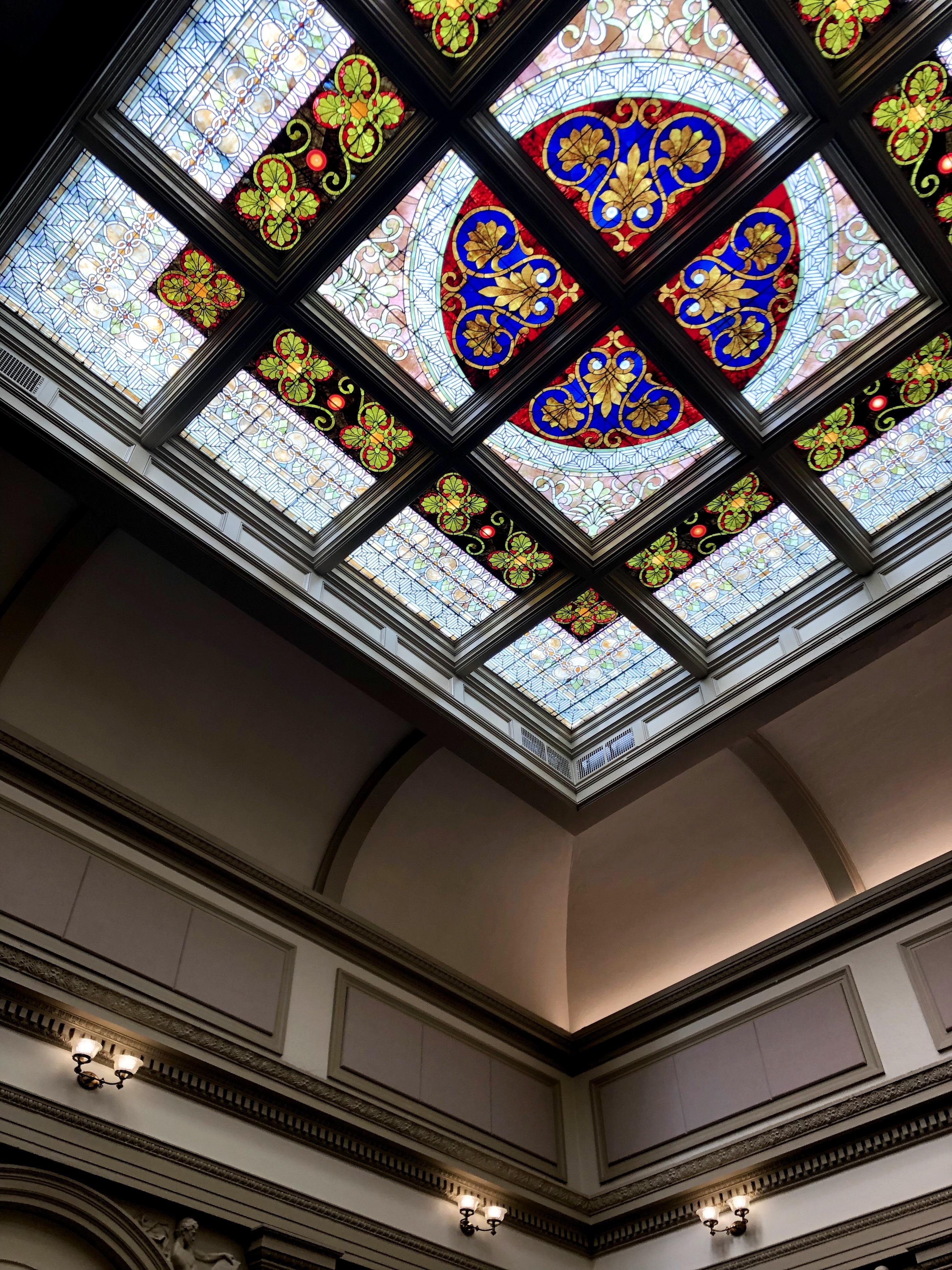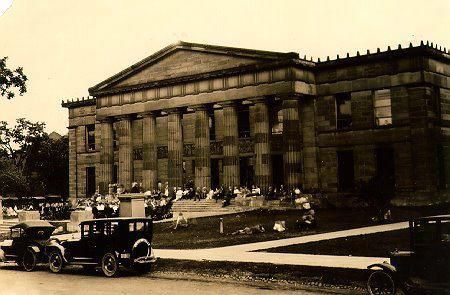 Burton Hall as it looked in 1903, when it was still the Library Building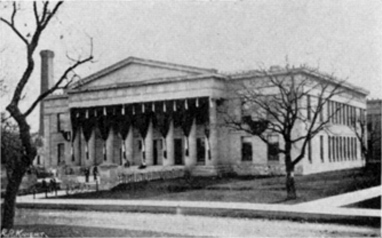 Burton Hall's interior in 1896, two years after its completion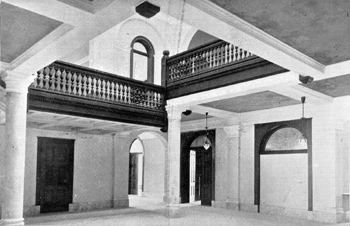 In 1931 the Library Building was renamed Burton Hall, after former University President Marion Burton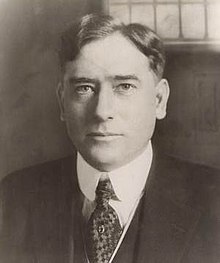 Backstory and Context
During its first few decades, the University of Minnesota's library collections were scattered throughout Old Main, the first building on campus. While there had been growing calls for the creation of a separate library building, the Board of Regents didn't move forward with those plans until Old Main was increasingly threatened by fires. In December 1892, the University Librarian (and former president) William Watts Folwell traveled to the East Coast to get inspiration and ideas from other college libraries. When they agreed on some general guidelines, the Board of Regents issued a call for design proposals, a process that went through several rounds. Eventually, the list was narrowed down to two influential local architects, Charles Sedgwick and Leroy Buffington, the latter of whom was already responsible for a number of buildings on campus.
The Board approved Buffington's exterior and Sedgwick's interior, and asked the two architects to collaborate and combine their designs into a cohesive whole. This proved difficult for several reasons, notably the fact that Buffington's exterior was in the Greek Revival style while Sedgwick's interior was Victorian. Another logistical and political issue arose over the proposed building materials. Buffington wanted to use a light gray Ohio sandstone, so that the exterior would resemble ancient Greek temples. This caused tension with local Minnesota stonecutters, who argued that such an important public building should employ local workers and use native Minnesota materials. Eventually a compromise was reached, wherein the Ohio sandstone was used but cut onsite by Minnesotans.  
When it was completed n 1894, Burton Hall was known simply as the Library Building. Construction costs totaled $175,000, making it one of the most expensive buildings on campus at the time. Some of its most striking features included the carved classical figures on the exterior frieze, as well as the grand staircase that dominated the building's entryway. In addition to housing the University's library collection, the fireproof building served as a headquarters for several humanities departments and University administration. The library also contained a large reading room, an even larger assembly hall that held up to 800 people, and the University chapel, so the building became an important campus hub throughout its first few decades.  
The Library Building was the University's main library from 1894 until 1924, when it was replaced by Walter Library on the Northrop Mall area of campus. It was officially renamed Burton Hall in 1931, after Marion Burton, who was president of the University from 1917-1920. Since 1952, the offices and classrooms of Burton Hall have been used primarily by the College of Education and Human Development. While the interior has changed significantly over the past 125 years, the exterior has remained virtually unchanged, standing out as a rare example of Neo-Classical architecture on campus. 
Sources
State Historic Preservation Office Staff. National Register of Historic Places Inventory -- Nomination Form, National Park Service . August 23rd 1984. Accessed April 22nd 2020. https://npgallery.nps.gov/NRHP/GetAsset/33466d89-64c2-4ea4-9bd8-1b3f574c3c96.
Burton Hall: The University's First Library, University of Minnesota -- College of Education and Human Development. Accessed April 22nd 2020. http://iconics.cehd.umn.edu/BurtonHall/default.html.
Burton Hall, University of Minnesota . Accessed April 22nd 2020. https://campusmaps.umn.edu/burton-hall.
Image Sources
https://quod.lib.umich.edu/a/aict/x-rma418/RMA418?auth=world;lasttype=boolean;lastview=reslist;resnum=394;size=50;sort=aict_ti;start=351;subview=detail;view=entry;rgn1=ic_all;q1=aict

https://cehdvision2020.umn.edu/blog/cehd-top-public-education-college-rankings/

https://quod.lib.umich.edu/a/aict/x-rma421/RMA421?auth=world;lasttype=boolean;lastview=reslist;resnum=396;size=50;sort=aict_ti;start=351;subview=detail;view=entry;rgn1=ic_all;q1=aict

https://www.reddit.com/r/uofmn/comments/bhuvz1/burton_hall_atrium/

https://www.pinterest.cl/pin/227080006181878158/

http://iconics.cehd.umn.edu/BurtonHall/Gallery/Yearbook.html

http://iconics.cehd.umn.edu/BurtonHall/Gallery/Yearbook.html

https://en.wikipedia.org/wiki/Marion_LeRoy_Burton

Additional Information