Private John W. Foster
Introduction
Private John W. Foster; Born 20 Feb 1896 – Upland, WV; Died 7 Oct 1918 – USNT George Washington; Co. B, 605th Engineers - US Army
Images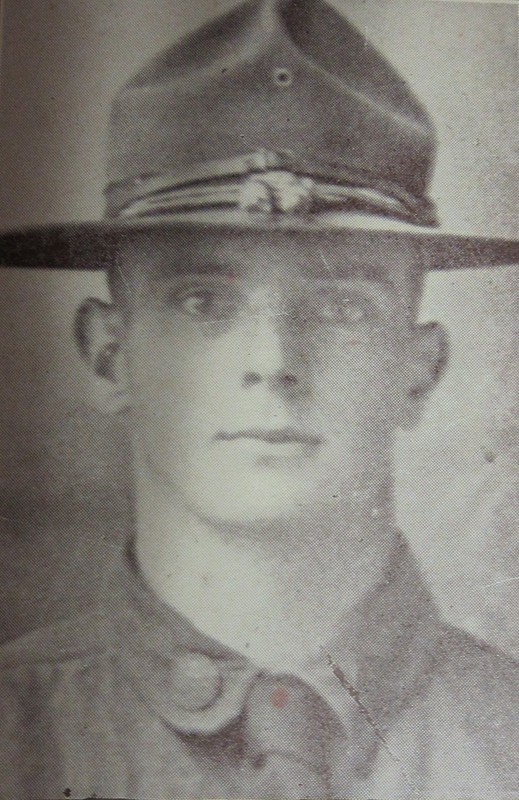 John W. Foster - Picture on headstone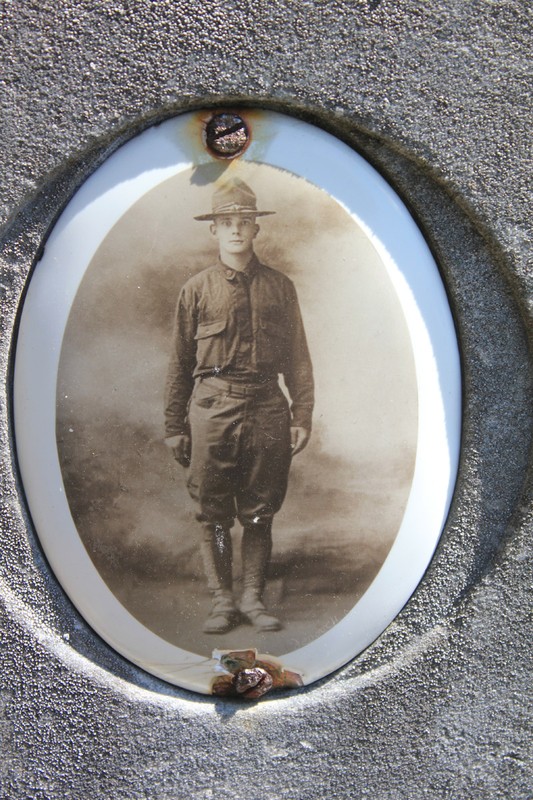 Backstory and Context
John W. Foster was born on February 20th, 1896, in Upland, Mason County, West Virginia, to Howard and Atlanta C. Foster. He lived at 1832 Fourth Avenue, Huntington, and worked as a pipe fitter. He entered service on May 15th, 1918, and was sent to the Richmond Training School, then to Camp Forrest, Georgia. He was assigned as a Private, serial number 2736733, to Company B of the 605th Engineers, a sapper regiment. Upon completion of his training, he was sent to Camp Upton, New York, and he sailed from Hoboken, New Jersey, on the USNT GEORGE WASHINGTON on September 30th, 1918. He did not make it to France, as he died of pneumonia on the ship on October 7th, 1918. His chaplain sent a letter of comfort to his mother:
HUNTINGTON BOY GAVE LIFE NOBLY
JOHN FOSTER AMONG NEW NAMES ON NATION'S ROLL
Chaplain Barnes of 605th Engineers Writes Letter of Condolence to His Mother
Among the boys who have given their lives so that liberty and democracy might survive was John Foster, son of Mrs. Alanta [sic] Foster, of 1832 Fourth avenue. Mrs. Foster has received a letter from Ernest W. Barnes, chaplain of the 605th Engineers, which expresses with tenderness the lofty sentiments which accompany so noble an act as giving one's life for one's country. The letter follows:
On the Atlantic Ocean,
Aboard a U.S. Transport.
Mrs. Alanta Foster,
1832 Fourth avenue,
Huntington, W.Va.
My dear friend: Among the new names on America's honor roll is John Foster. To many who will read it it will simply mean another brave man who gave his life for his country, but to you his mother and to many of us his friends it means far more. It cannot help but mean a deep loss and a great big sorrow, but that is only part. It means that when your boy had a chance to do the very biggest thing that anyone can do for his home and his loved ones at home, he did it like a man through and through.
My own mother has lost one son, serving the same Master whom your son served. We could not invest our lives in any way that they could count more for the coming of the Master's kingdom than right here and now. John was a good soldier and faithful to the ideals with which he grew up. You can be proud of having sent such a boy, as your greatest of all possible gifts, for the good of mankind.
I sympathize deeply with you in your loss and sorrow, but I can also rejoice with you in your just pride over the kind of boy you sent in answer to the call of Uncle Sam. These are the days when we pity the ones who can have no share in the greatest things that have ever come to our country. Surely no one has a more royal part than our American mothers. It is their love and devotion any more than any bravery of ours who go into the physical dangers, that is winning so gloriously for real freedom. My dear mother now has two sons in the service and her youngest son soon to enter, and feels as I know you do, despite your great sorrow, that what she can give she would not withhold.
I have just written to Miss Miller as John requested and I know she too will be proud of John. It is the dear ones at home that make it possible for us to go on many times when we might not otherwise measure up to our tasks.
Very Sincerely,
Ernest W. Barnes,
Chaplain, 605th Engineers, U.S. Army
 – Huntington Herald-Dispatch, November 3rd, 1918
He was buried in Pete Meadows Cemetery, Mason County, West Virginia, after a funeral service in Huntington:
FOSTER FUNERAL CONDUCTED HERE
SOLDIER DIES ON SHIP ENROUTE TO OVERSEAS
The Body of John Foster Will Be Buried This Afternoon in Glenwood Cemetery
The funeral of John Foster, soldier who died October 7 on board ship for overseas, was held at the Steele funeral home at 4 o'clock yesterday afternoon. Rev. Roscoe Murray, of the West Huntington Baptist church, officiated. Interment will be made at Glenwood this afternoon.
Young Foster is survived by his parents, Mr. and Mrs. H.S. Foster, 1832 Fourth avenue; three brothers, Gideon now in France; Charles and James at home; and two sisters, Misses Ruth and Fannie Foster.
The decedent entered military service on May 15, being among those who went to the Richmond training school. From there he was transferred to Camp Forest, Ga., where he was placed with the 605th division of engineers. Completing his training there, he went to Camp Upton, soon embarking for service overseas. He contracted pneumonia and died before the ship on which he sailed reached the destination.
The body was sent home with a soldier named Sharp as an escort.
 – Huntington Herald-Dispatch, October 31st, 1918
[From In the Service of Their Country - used with permission of the author]
Sources
Woodard, Benjamin. In the Service of Their Country: The Story of the Soldiers from Cabell County, West Virginia, Who Gave the Ultimate Sacrifice in the Great War. Sixth Printing. Benjamin Woodard - Lulu, 2019.
Image Sources
Honor Roll of Cabell County, W.Va. - Author's Picture (Benjamin Woodard)

Courtesy of Katie Litchfield

Additional Information