Private Letson B. Morrison
Introduction
Private Letson B. Morrison; Born 28 Feb 1895 – Salt Rock, WV; Died 10 Nov 1918 – France; Co. E, 64th Infantry Regiment, 14th Infantry Brigade, 7th Division – US Army
Images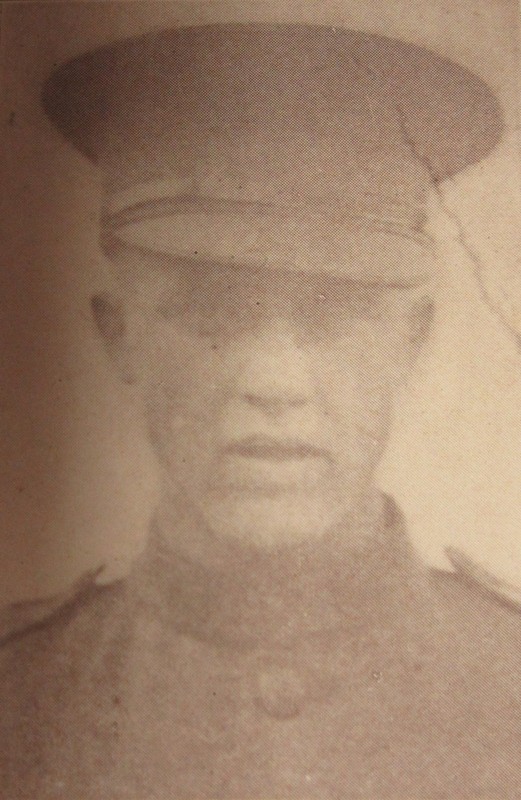 Backstory and Context
Letson Boyd Morrison was born on February 28th, 1895, in Salt Rock, Cabell County, to Napoleon Bonaparte and Viola May Edens Morrison. He lived in Salt Rock and entered service on June 30th, 1913, apparently under the pseudonym James B. White. He served on the Mexican border and was in Galveston, Texas, during a flood. He was assigned as a Private, serial number 1033478, to Company E of the 64th Infantry Regiment, 14th Infantry Brigade, 7th Division, US Army. He sailed for France from Hoboken, New Jersey, on the MOUNT VERNON on August 26th, 1918. He was killed in action in France on November 10th, 1918. His remains were sent home from Antwerp on the USAT CANTIGNY on June 20th, 1922, and arrived at Brooklyn, New York, on June 30th. He was buried in Salt Rock's Napoleon Bonaparte Morrison Cemetery. 
[From In the Service of Their Country - used with permission of the author]
Sources
Woodard, Benjamin. In the Service of Their Country: The Story of the Soldiers from Cabell County, West Virginia, Who Gave the Ultimate Sacrifice in the Great War. Sixth Printing. Benjamin Woodard - Lulu, 2019.
Image Sources
Honor Roll of Cabell County, W.Va. - Author's Picture (Benjamin Woodard)

Additional Information