Private Alva F. Pummell
Introduction
Private Alva F. Pummell; Born 19 Feb 1888 – Manchester, OH; Died 7 Oct 1918 – Ross County, OH; 23rd Co., 6th Training Battalion, 158th Depot Brigade, Camp Sherman, OH – US Army
Images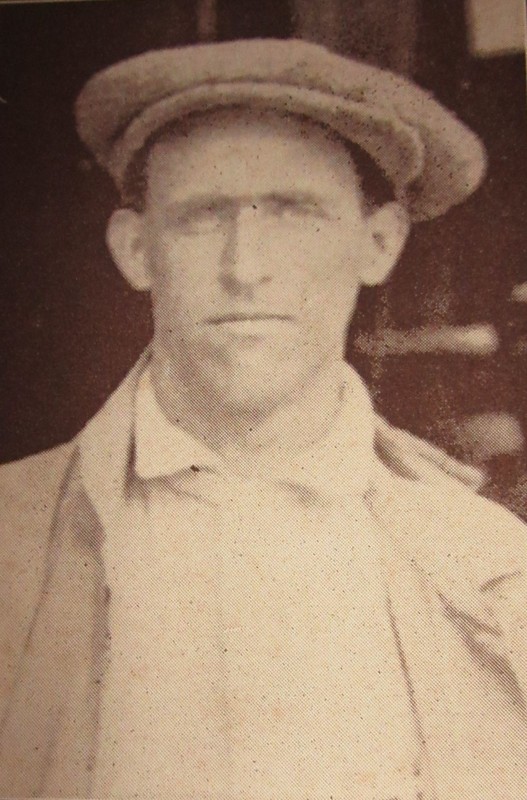 Backstory and Context
Alva Francis Pummell was born on February 19th, 1888, in Manchester, Ohio, to Frank and Lilly Pummell. As of June 5th, 1917, he lived in Manchester, worked as a granite cutter, and had 2 years of service as a Private in the Ohio National Guard. He enlisted on January 23rd, 1918, and was assigned as a Private, serial number 3545454, to the 23rd Company of the 6th Training Battalion, 158th Depot Brigade at Camp Sherman, Ohio. He died of pneumonia in Ross County, Ohio, on October 7th, 1918. His commander and comrades expressed sorrow over his death:
COMMANDER WRITES
Extends Sympathy to Family of Alva Plummer [sic], Who Died of Influenza at Camp Sherman
That the death of Alva Plummer, from influenza, is regretted by all with whom he came in contact at Camp Sherman, is stated in a letter to Mrs. Plummer from Captain E.A. Powell, commander of the Twenty-third company, of which Private Plummer was a member. The letter of condolence follows:
Twenty-third Co., 6th Tr. Bat.,
158th Depot Brigade
Camp Sherman, O.
My Dear Mrs. Plummer: – I wish to extend my sincere sympathy to you in this hour of trouble and sorrow.
I have been Alva's company commander for some time, and it will no doubt be pleasure for you to know that he has always been a good soldier and a willing worker, always ready to do his part, no matter how hard the task to which he was assigned.
His death is keenly felt and deeply regretted by both officers and men of the company and all join in your sorrow. Very sincerely yours,
E.L. POWELL,
Capt. Inf. U.S.A.,
Com'd'g 23d Co.
 – Huntington Herald-Dispatch, October 31st, 1918
[From In the Service of Their Country - used with permission of the author]
Sources
Woodard, Benjamin. In the Service of Their Country: The Story of the Soldiers from Cabell County, West Virginia, Who Gave the Ultimate Sacrifice in the Great War. Sixth Printing. Benjamin Woodard - Lulu, 2019.
Image Sources
Honor Roll of Cabell County, W.Va. - Author's Picture (Benjamin Woodard)

Additional Information