Private Charles A. Stewart
Introduction
Private Charles A. Stewart; Born 12 Dec 1890 – Lincoln County, WV; Died 18 Aug 1918 – France; Co. M, 317th Infantry Regiment, 159th Infantry Brigade, 80th Division – US Army
Images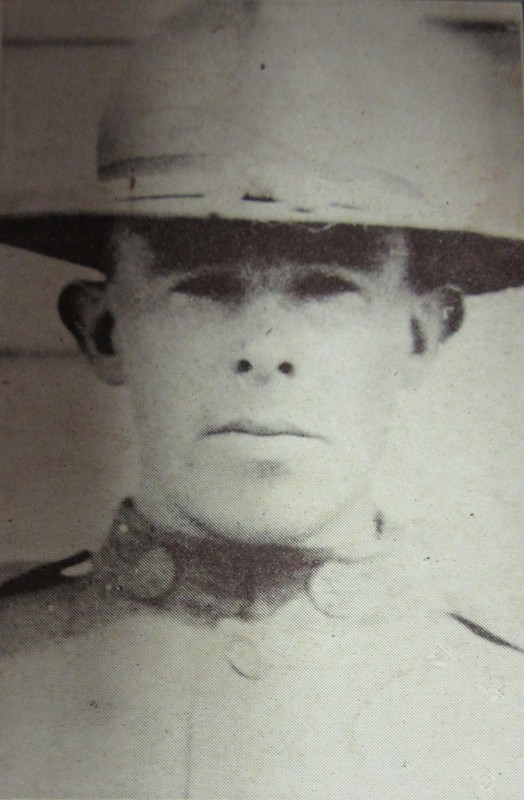 Backstory and Context
Charles A. Stewart was born on December 12th, 1890, in Lincoln County, West Virginia, to John and Sarah Stewart. He lived in Milton, was married to Jennie (Worden) Stewart, and worked as a farmer. He entered service on April 2nd, 1918, and was sent to Camp Lee, Virginia, for training. He was assigned as a Private, serial number 2471887, to Company M of the 317th Infantry Regiment, 159th Infantry Brigade, 80th Division, US Army. He sailed for France from Norfolk, Virginia, on the MONGOLIA on May 26th, 1918. He was wounded in France as he was bringing food supplies to soldiers in the trenches. He died of his wounds in France on August 18th, 1918.
CHAS. A. STEWART DIES OF WOUNDS
Huntington Soldier Succumbs to Wounds Received on August Eighteenth
Charles A. Stewart, who left here last spring with a draft contingent to train at Camp Lee, has died of wounds received in battle in France, according to word from the war department Tuesday morning.
His wife, Mrs. Jennie Stewart, 918 Twenty-sixth street, is seriously ill with influenza and the news of her husband's fate is being withheld by relatives until she is better able to stand the shock. The wife, before her marriage, was Miss Jennie Worden.
The husband was born and reared in Cabell county.
The announcement of his death by the war department stated that Huntington Yank received his fatal wounds in fighting of August 18.
 – Huntington Advertiser, October 22nd, 1918
His wife survived her illness and lived over 40 more years but never remarried. His remains were sent home from Antwerp on the USAT CAMBRAI on March 21st, 1921, and they arrived in Hoboken, New Jersey, on April 3rd. 
[From In the Service of Their Country - used with permission of the author]
Sources
Woodard, Benjamin. In the Service of Their Country: The Story of the Soldiers from Cabell County, West Virginia, Who Gave the Ultimate Sacrifice in the Great War. Sixth Printing. Benjamin Woodard - Lulu, 2019.
Image Sources
Honor Roll of Cabell County, W.Va. - Author's Picture (Benjamin Woodard)

Additional Information