Private Alva C. Reynolds
Introduction
Private Alva C. Reynolds; Born 21 Sep 1886 – Addison, OH; Died 26 Sep 1918 – Camp Syracuse, NY; 1st Co., Casual Battalion, Camp Syracuse – US Army
Images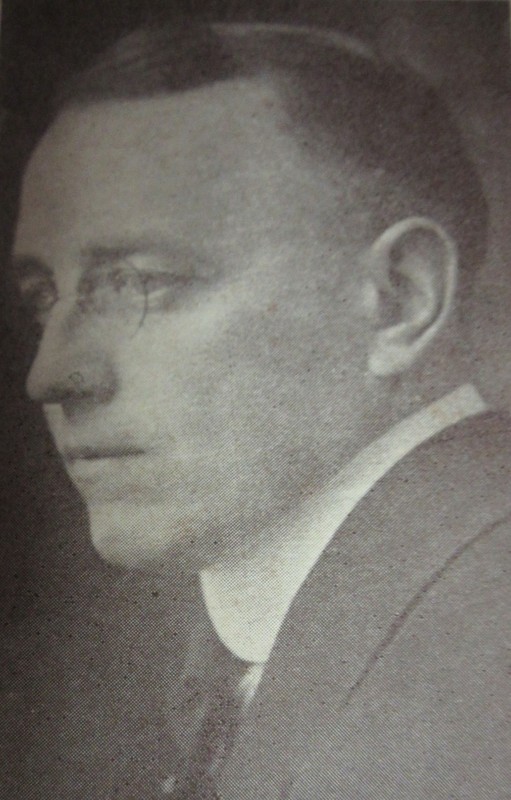 Backstory and Context
Alva Claude Reynolds was born on September 21st, 1886, in Addison, Ohio, to William H. and Ida V. (Tuning) Reynolds. He lived in Addison and worked as Assistant General Timekeeper for C&O Railroad. He entered service on August 5th, 1918, at Gallipolis, Ohio. He was assigned as a Private, serial number 43077678, to the 58th Company of the 13th Battalion at Camp Syracuse, New York. On September 3rd, he was transferred to the 1st Company of the Casual Battalion at Camp Syracuse. He caught influenza, developed pneumonia, and died at 7:15 PM on September 26th, 1918, at the Camp Syracuse Base Hospital.
ALVIN [sic] REYNOLDS DIES
Former Timekeeper at Chesapeake & Ohio Shops Dies In Camp From Influenza
Alvin Claude Reynolds, aged about 30, timekeeper at the C&O shops until he entered military service about three months ago, died Thursday evening at the U.S. General hospital at Oswego, N.Y. Spanish influenza developing into pneumonia caused his death.
Reynolds was a young man of exemplary character and had made many good friends here. He was born and reared at Addison, eight miles above Gallipolis, and was the only son of W.H. Reynolds, who survives him. The funeral will be held at Addison at 2:30 Sunday afternoon.
 – Huntington Herald-Dispatch, September 28th, 1918
He was buried in Addison Reynolds Cemetery, Addison, Ohio, after a touching funeral service:
ALVA CLAUDE REYNOLDS
Son of W.H. Reynolds, of Addison, died at Oswego, N.Y., September 26, 1918. He had been stationed at Camp Syracuse, N.Y., for two months being one of the clerical force in the personnel office at that camp. He was stricken with Influenza and pneumonia developed and he was removed to the Base Hospital at Oswego on Friday, September 20, living until the following Thursday. His twin sister, Miss Maude, teacher in the Huntington schools, received a message from the Lt. Col. on September 24, telling of his serious illness. She – accompanied by her cousin, Miss Mary McFarland, of Dallas, Texas, left that night for his bedside reaching there Thursday morning, while he was yet conscious and recognized them. His condition was then regarded hopeless.
The remains were brought to Addison, Saturday evening accompanied by them.
Funeral services were held at the M.E. church, Sunday at 2:30 p.m., by Rev. Orr, pastor of Presbyterian church of Middleport, o., assisted by Rev. Lockwood, of M.E. church. The many and beautiful floral tributes spoke of the high esteem and regard in which he was held. He was laid to rest in the Addison cemetery overlooking his boyhood home with all military honors, an escort of soldiers from Company B coming from Point Pleasant.
A large number of relatives and friends coming from Huntington, also a delegation from the C&O Ry., acting as honorary pallbearers
We wish to express our sincere thanks to our many friends who have so kindly and thoughtfully assisted us in our sad bereavement of our dear son and brother. Also for the many beautiful floral tributes.
W.H. Reynolds and daughter.
THE FOLLOWING TRIBUTE WAS READ AT THE SERVICES.
On September 26, 1918, at 7:15, Oswego, N.Y., just as the sun was sinking to rest in the golden west, the spirit of Alva Claude Reynolds took its flight to the God who gave it.
His sun has indeed gone down but after a brilliant sunset a beautiful twilight lingers. Likewise the life of one so pure, so noble in thought and deed will linger and memory will ever recall him as he was in life. His sterling qualities and bright, sunny manner won the hearts of all who knew or associated with his. It can truly be said of him, "None knew him but to love; none named him but to praise."
He was a true, faithful Christian character, a member of the Presbyterian church at Middleport, and of the K. of P. at Athens, O. A graduate of the law university, Valparaiso, Ind., being a member of the class of 1910, and admitted to the bar in several different states; also an attendant and normal school, Rio Grande College. Finding law not to his liking he took up a business course and for some three years was one of the clerks at C&O Ry., Huntington, W.Va.
His mother dying in his infancy, he was lovingly and tenderly cared for by his Grandmother Tuning and aunt, Miss Helen Tuning.
Claude was inducted into limited military service on August 5, 1918, and was a soldier but eight weeks. He was loyal and patriotic and so anxious to serve his country, regretting his inability to go over the sea, but passed away in the service of his country. He has received his honorable discharge from the Great Captain above and the blue star in the service flag has changed to gold.
"God gave my son in trust to me,
Christ died for him and he should be
A man for Christ; He is his own,
And God's and man, not mine alone,
He was not mine to give; he gave
Himself that he might help to save
All that a Christian should revere,
All that enlightened men hold dear."
His friends were legion; his home life all peace, love and devotion.
"How fruitless and weak are words which attempt to beguile the loved ones from the grief of loss and we pray our heavenly Father may assuage the anguish of their bereavement and leave only the cherished memory of the love and lost, and the solemn pride that is theirs to have laid so costly a sacrifice on the altar of freedom."
Let us look forward to the time when we will meet again and think it is only:
Stepping out of earth's shadows
Into a purer light;
Stepping behind a curtain
Getting a clearer sight.
Laying aside a burden,
This weary mortal coil;
Done with this earthly vexations,
Done with its tears and toils.
Passing out of earth's shadows
Into infinite day;
Why do we call it dying,
This beautiful passing away?
 – Huntington Herald-Dispatch, October 5th, 1918
[From In the Service of Their Country - used with permission of the author]
Sources
Woodard, Benjamin. In the Service of Their Country: The Story of the Soldiers from Cabell County, West Virginia, Who Gave the Ultimate Sacrifice in the Great War. Sixth Printing. Benjamin Woodard - Lulu, 2019.
Image Sources
Honor Roll of Cabell County, W.Va. - Author's Picture (Benjamin Woodard)

Additional Information