Private 1st Class George L. Church
Introduction
Private First Class George L. Church; Born 12 Sep 1898 – Huntington; Died 10 Oct 1918 – France; 21st Machine Gun Co., 28th Infantry Regiment, 2nd Infantry Brigade, 1st Division - US Army
Images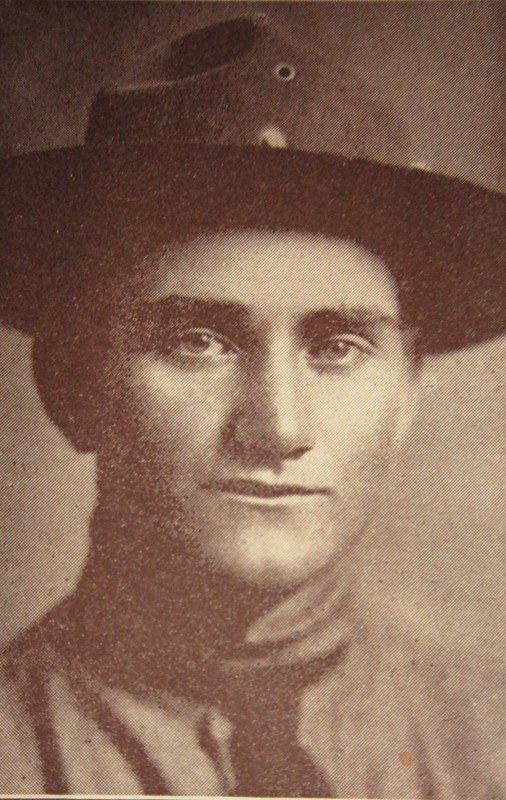 Backstory and Context
George Lee Church was born on September 12th, 1898, in Huntington to Dorsey Wilburn and Laura Belle Hanshaw Church. He lived in west Huntington and entered service on April 6th, 1916. He saw service on the Mexican border and was stationed at Camp Shelby, Mississippi. He was assigned as a Private, serial number 1559872, to the Camp Shelby Replacement Draft (April) Infantry before he sailed for France from Hoboken, New Jersey, on the GREAT NORTHERN on May 2nd, 1918. He was transferred to the Machine Gun Company of the 28th Infantry Regiment, 2nd Infantry Brigade, 1st Division, US Army, and promoted to Private First Class. He died of wounds received in action on October 10th, 1918, in the Argonne Forest, France.
GEORGE L. CHURCH DIES OF WOUNDS
HURTS RECEIVED IN ACTION FATAL TO LOCAL BOY
Well Known Athlete Added to List of Huntington Men Who Have Made Sacrifice
Mr. and Mrs. D.W. Church, of 841 Virginia Avenue, have been notified of the death of their son, George L. Church, in France, on October 10. He died of wounds received in action, according to the report. He was twenty years old, and was a well known athlete.
Young Church is survived by one sister, Miss Helen Church, and two brothers, Claud and Wilburn, besides his parents.
He was a member of Company I, 15th infantry [incorrect], and was stationed at Camp Shelby before he embarked for France in April.
 – Huntington Herald-Dispatch, November 8th, 1918
His remains were sent home from Cherbourg on the USAT WHEATON on May 1st, 1921, and he was buried in Huntington's Woodmere Cemetery. 
[From In the Service of Their Country - used with permission of the author]
Sources
Woodard, Benjamin. In the Service of Their Country: The Story of the Soldiers from Cabell County, West Virginia, Who Gave the Ultimate Sacrifice in the Great War. Sixth Printing. Benjamin Woodard - Lulu, 2019.
Image Sources
The Honor Roll of Cabell County - Author's Picture (Benjamin Woodard)

Additional Information