This entry includes a walking tour! Take the tour.
Introduction
Welcome to Bishop Hill! Bishop Hill was founded in 1846 by Eric Janson, who led a group of Swedish immigrants to America looking for religious freedom and economic opportunity. Together they created a religious communal colony. Your walking tour begins at the at the south end of town and includes many of the original buildings that were built in the early days of the Colony. Enjoy your day as you learn about the early history of this Utopia on the Prairie.
Images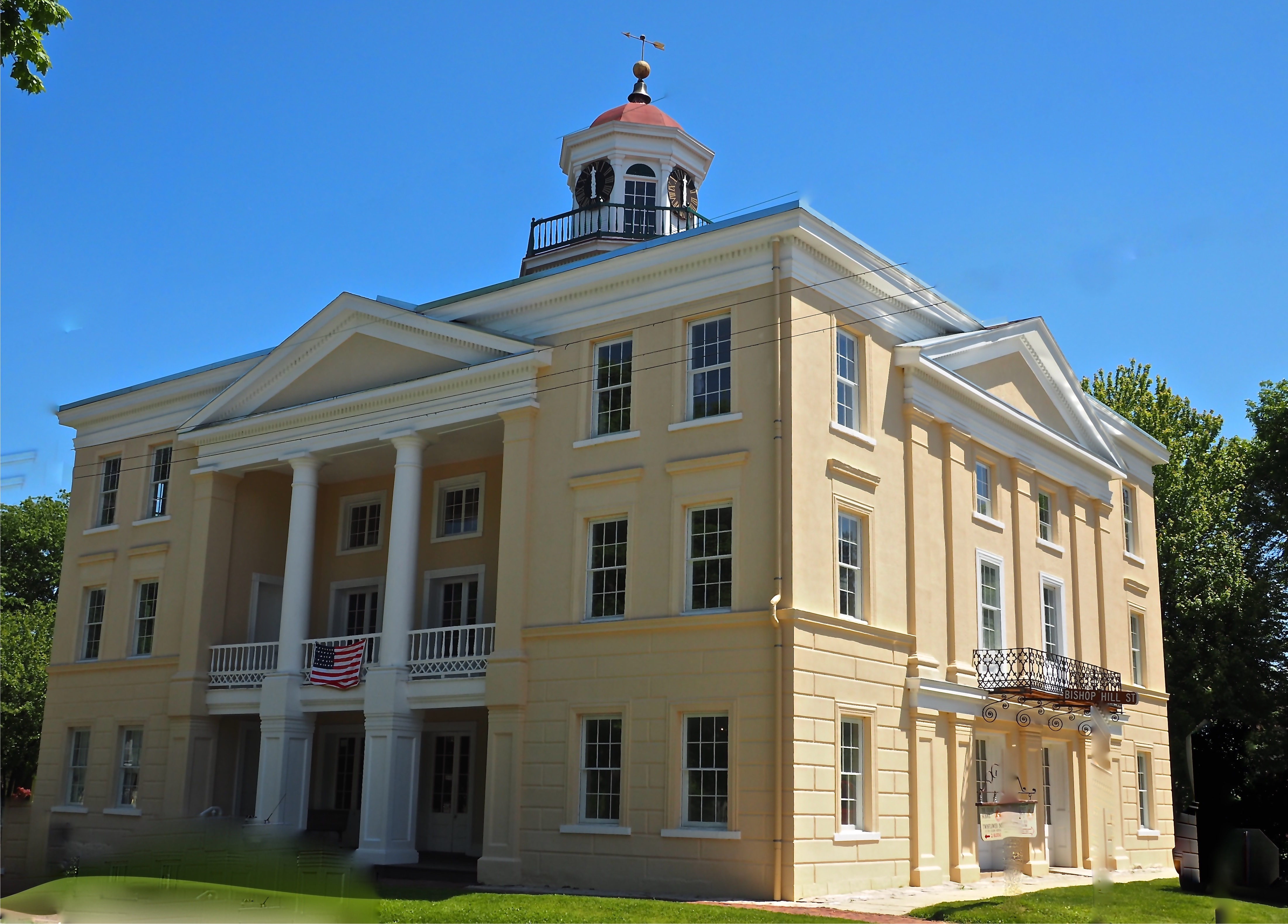 1851 Carpenter and Paint Building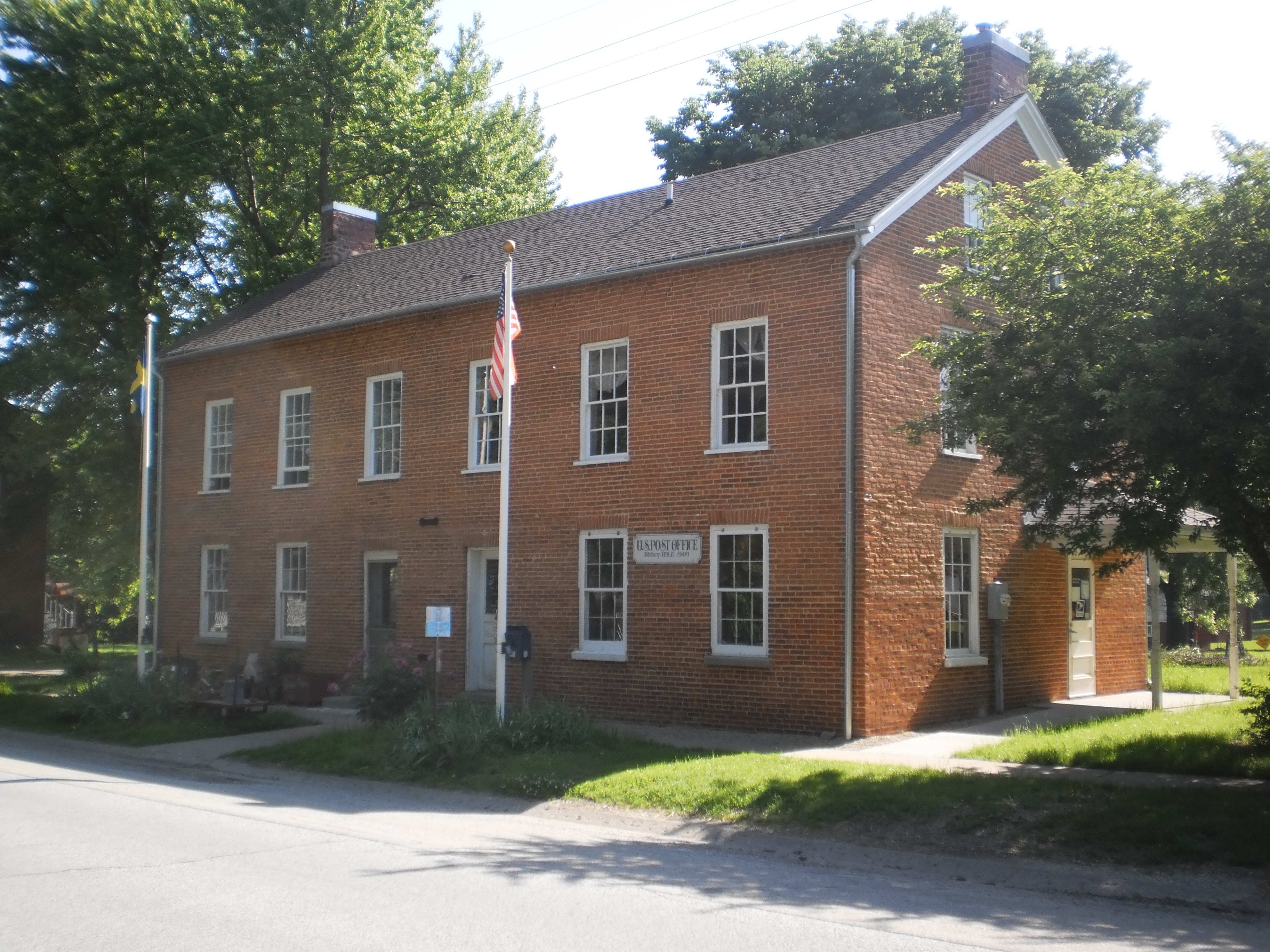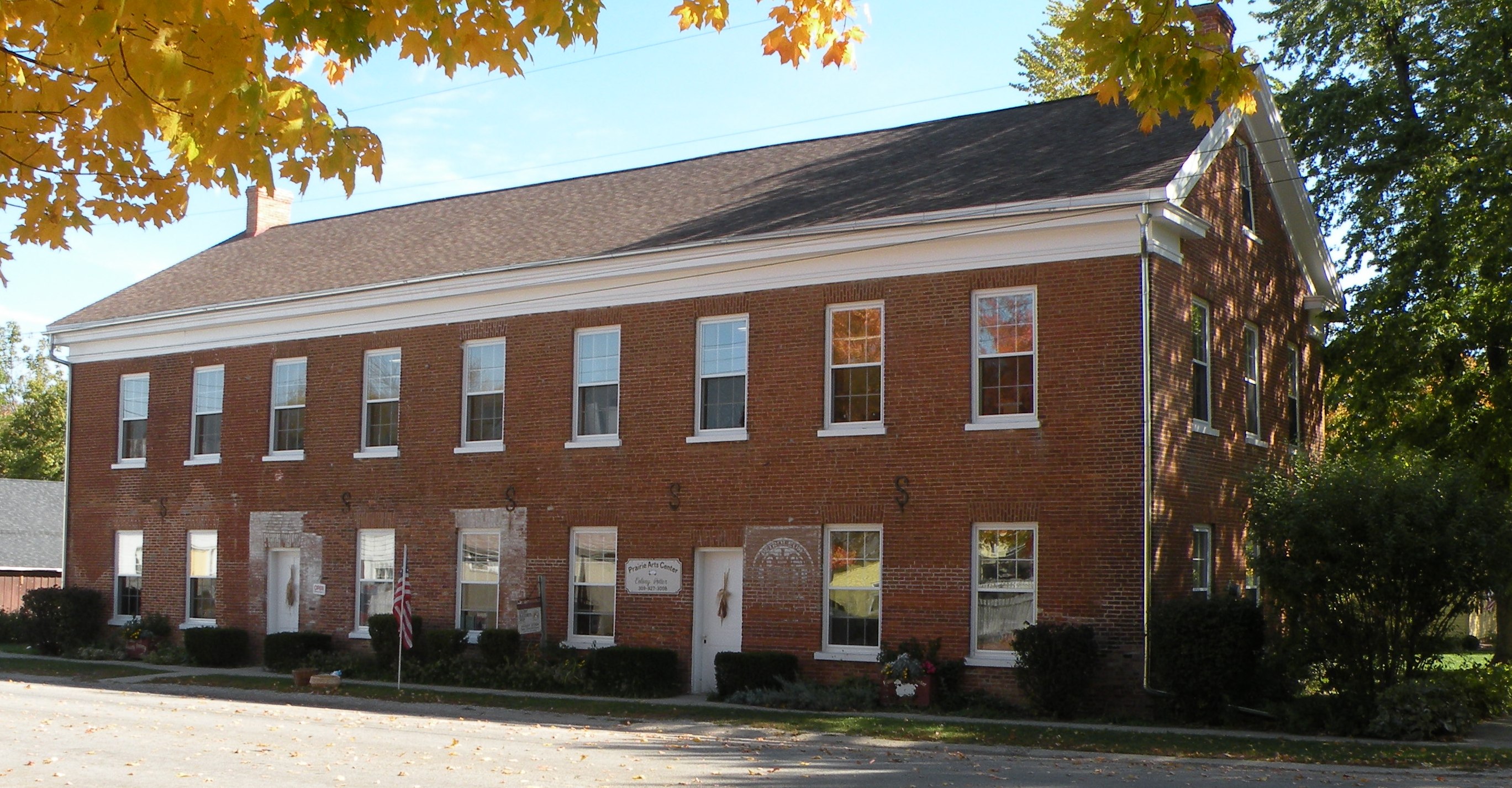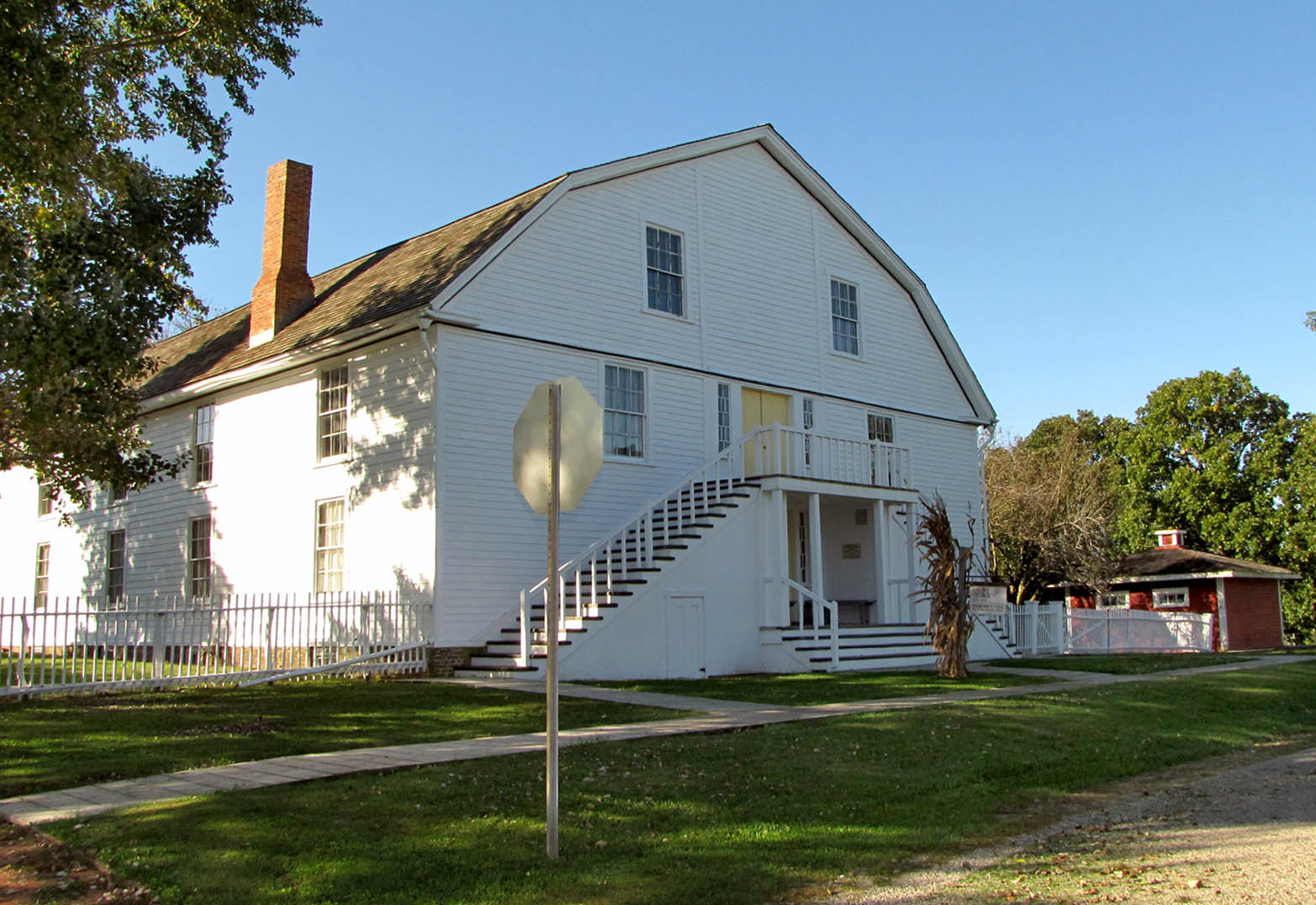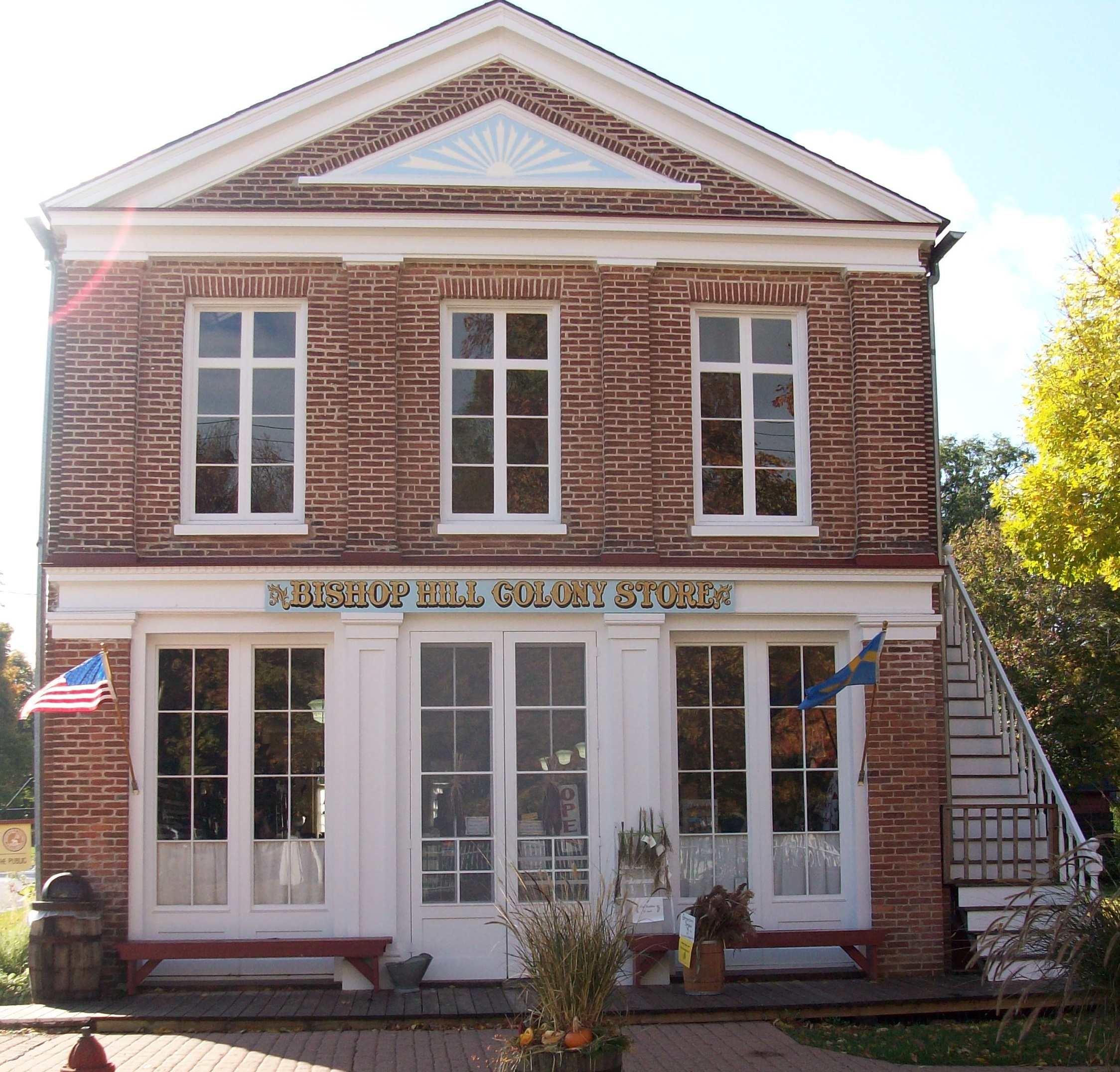 1856 Administration Building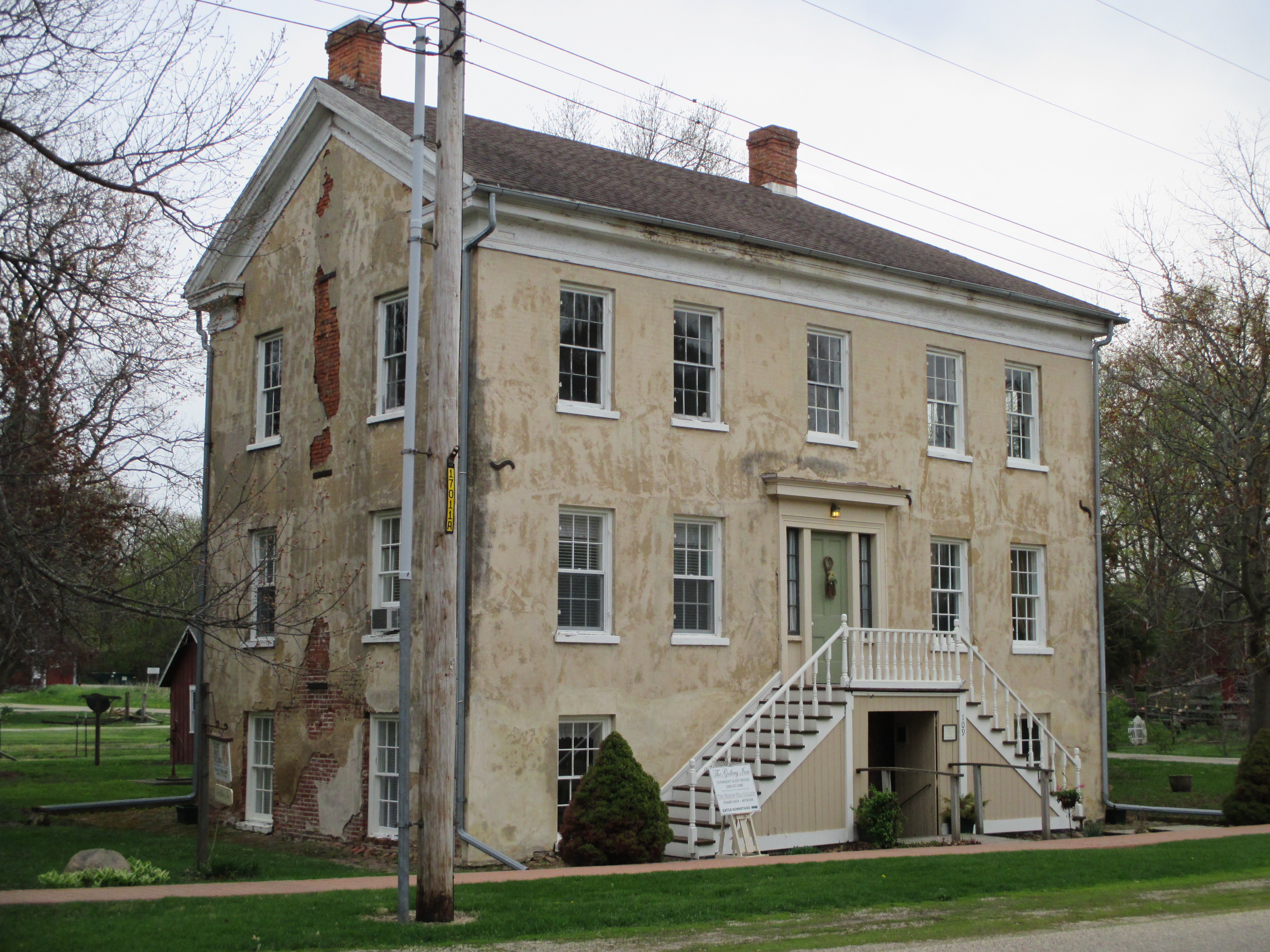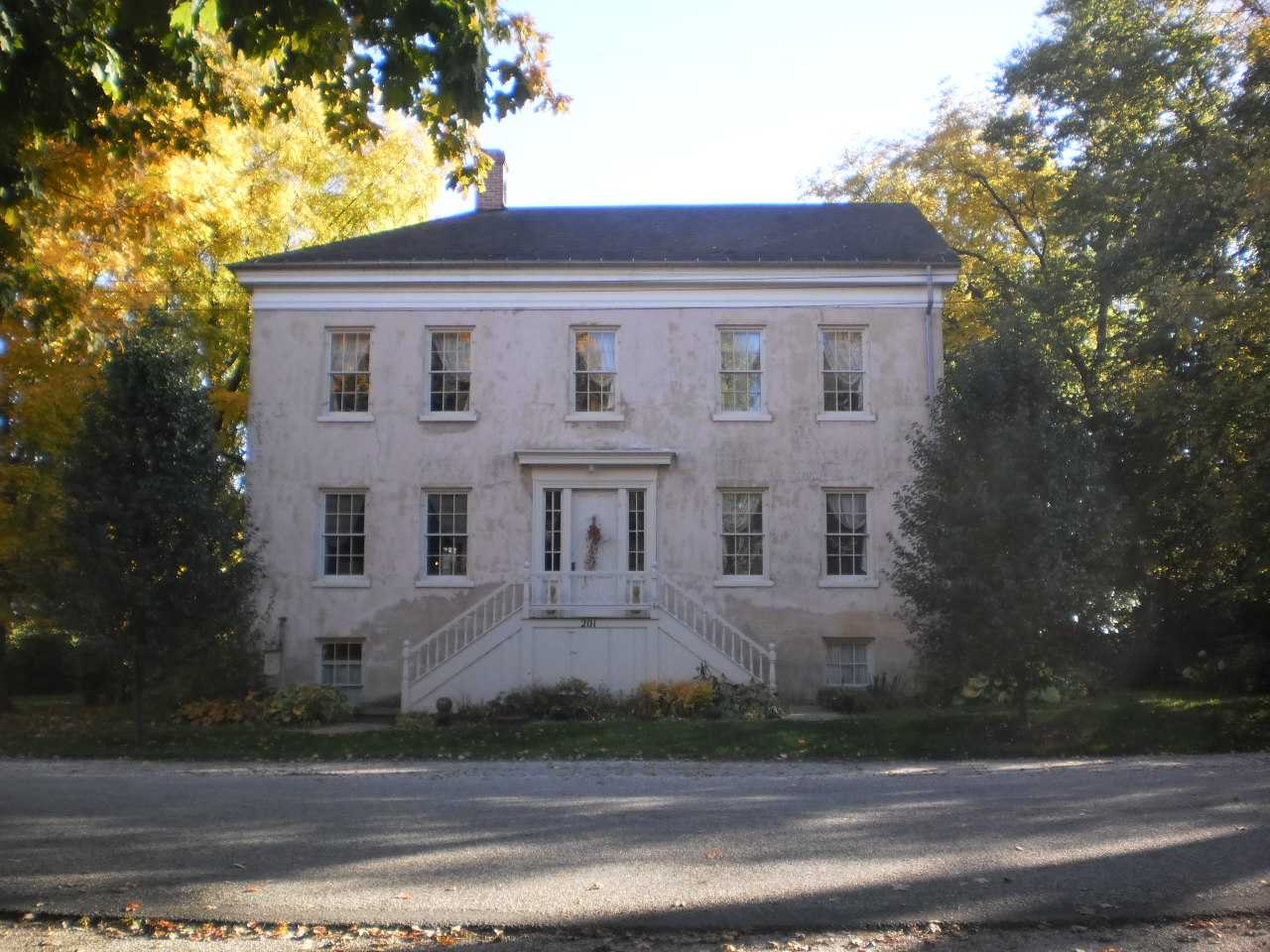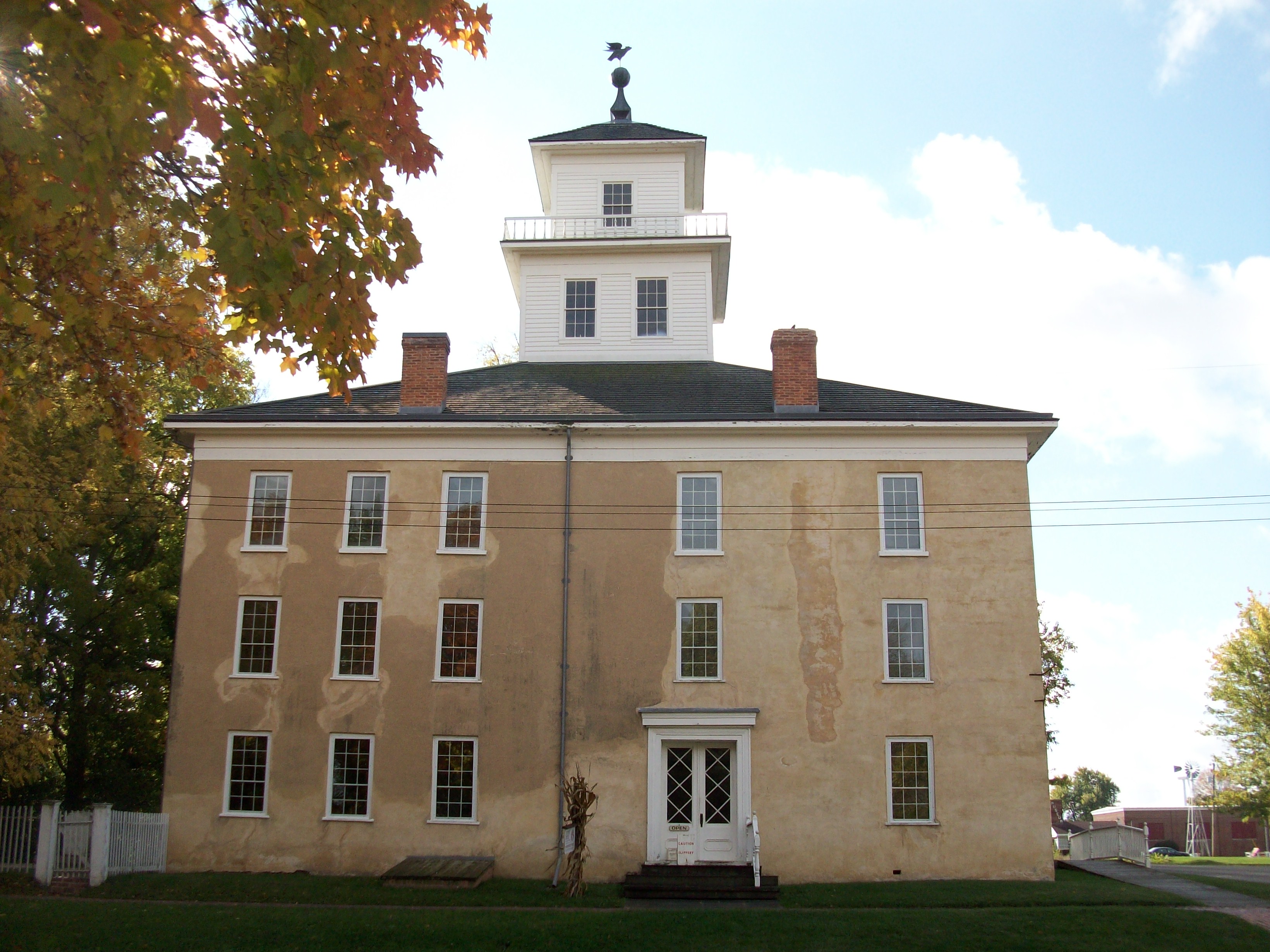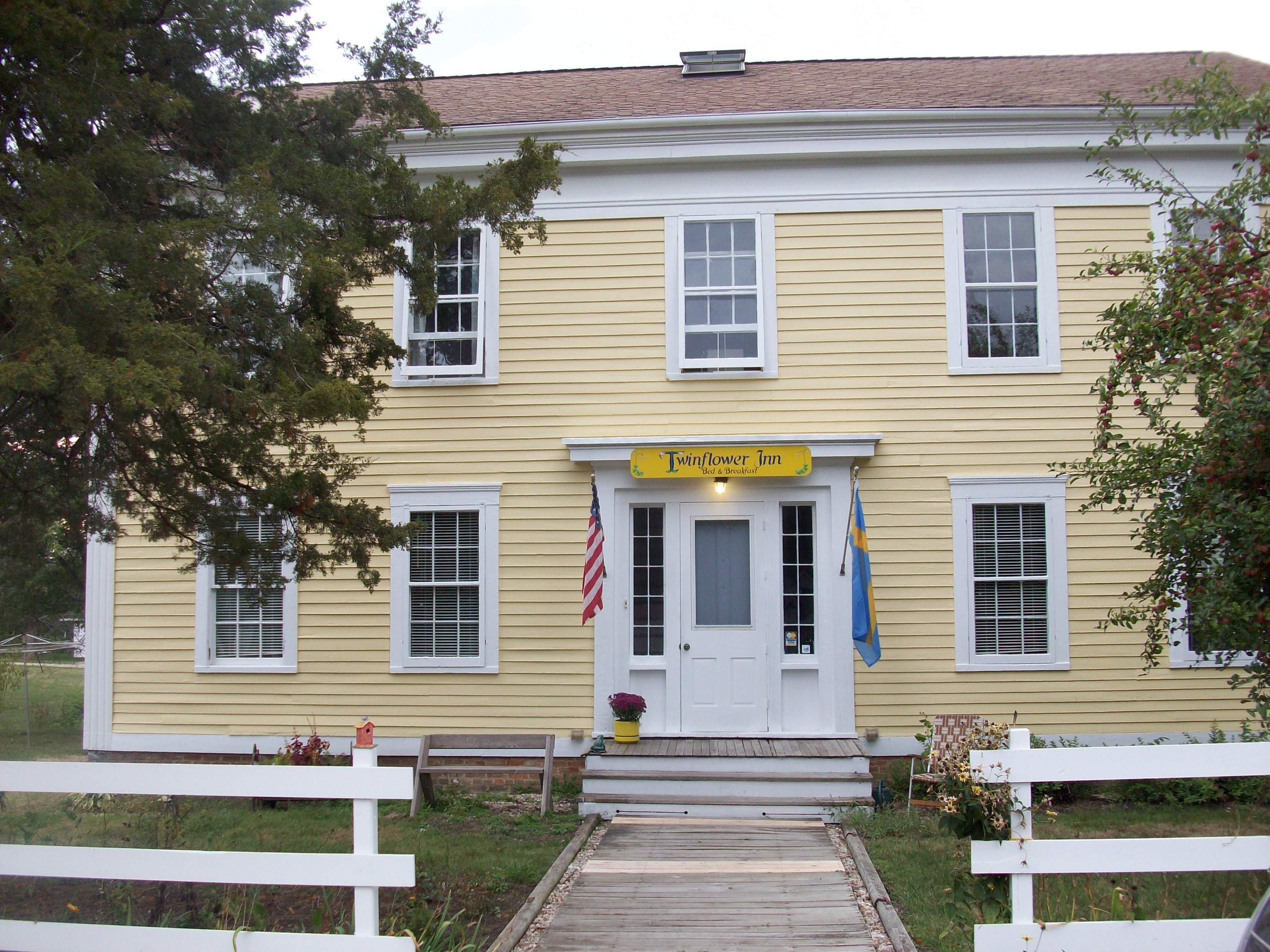 Backstory and Context
In 1846, a band of religious dissidents fled Sweden to find a new land where they would be free to follow the teachings of their leader, Eric Janson. In August of 1846, Janson and Olaf Olson bought 40 acres of western Illinois land in Henry County for their religious communal colony. They later bought additional property; rich fertile farmland and woods that would eventually total 14,000 acres. The town site was selected and named after Janson's birthplace, Biskopskulla.
The first group of immigrants arrived in early September of 1846. They soon built two log cabins, four tents and some dugouts. Later more cabins and dugouts were built as the rest of the colonists arrived. Since the main reason for immigration was religion, a tent structure in the form of a cross was built to allow 800 people to attend church services. A permanent church was built in 1848.
By 1857 most of the major buildings had been erected near or around the Colony park. The colonists lived and worked together in a communal setting. Their hard work began to pay off as Bishop Hill entered a period of prosperity that included the manufacturing of wagons, brooms, and cloth. But life in Bishop Hill was about to change. The death of Eric Janson and inept management of the colony by the trustees that succeeded him led to the dissolution of the colony and the division of its property to the colonists in 1861.
Bishop Hill entered a quiet period that would last nearly a century.  At the turn of the century several of the buildings were falling into disrepair. The Bishop Hill Heritage Association, the Old Settlers' Association, the State of Illinois, and private individuals stepped up to save the remaining buildings.  Bishop Hill was named a State Historic Site Landmark in 1970. The buildings located in the Bishop Hill Historic District were added to the National Register of Historic Places and listed in 1984 as a National Historic Landmark. Your tour will showcase many of these buildings.
Sources
Official Walking Tour Bishop Hill Illinois Guidebook to Buildings, 2010.
Wheat Flour Messiah, Eric Jansson of Bishop Hill by Paul Elmen Southern Illinois University Press 1997
History of Bishop Hill, A Story of Swedish Pioneers Collected and Compiled by Theo J. Anderson, self-published.
Image Sources
BHHA Archives

BHHA Archives

BHHA Archives

BHHA Archives

BHHA Archives

BHHA Archives

BHHA Archives

BHHA Archives

BHHA Archives

Additional Information