Water Street
Introduction
In 1833, Lexington was besieged by a devastating outbreak of cholera. Of the 7,000 residents at this time, more than 500 died as a result (some 7% of the population) [1]. A smaller, yet similar outbreak erupted in 1849, resulting in more deaths. By the outbreak of 1833, Water Street served as a public drinking area, and was the epicenter of both deadly epidemics. Cholera was not as well understood as it is today. Although considered curable in the mid-nineteenth century, medical practitioners had vastly different methods of treating the disease depending on which physician was seen, and most acknowledged that the treatments were towards symptoms rather than causes [2]. When outbreaks occurred, they often came quickly and with little warning. Epidemics, thusly, could vary from rather small to extremely deadly.
Images
A well, as one would appear in 1833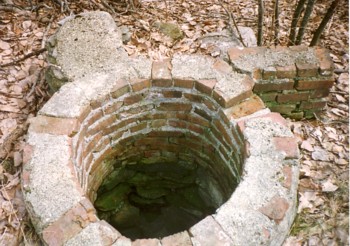 Town Branch flows to the surface just past the Cox Street parking lot near Rupp Arena and the Lexington Center after its journey through a tunnel beneath the streets of Lexington.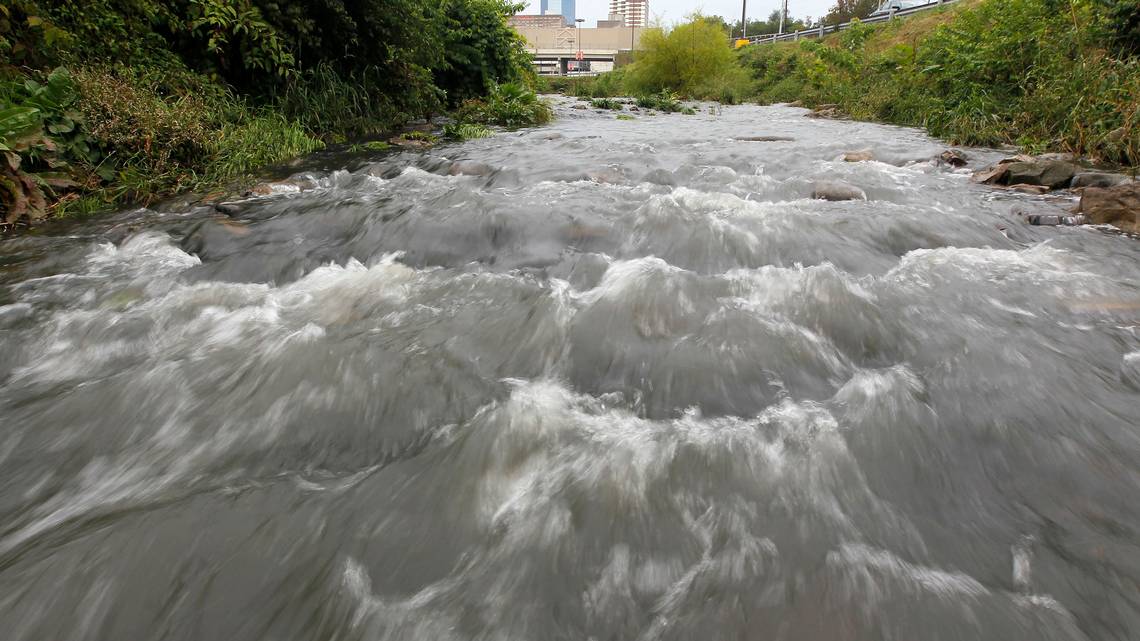 Backstory and Context
Lexington was founded in in 1775, and was fully incorporated into a city by the 1830s [5]. At the time of the outbreak, the city was young and starting to grow. Most trade and shipping came by way of land from Louisville or Cincinnati, making Lexington the center of the state as people moved further away from larger sources of water, such as the Ohio River.
Drinking water for lower- and middle-class residents came mainly from an area of town that was low in elevation and central to the city; this is true for the area where Water Street stands today. Most people shared the wells in the center of town with one another, helping form a strong community. Ironically, this goodwill proved to be the catalyst for the 1833 epidemic. Cholera is spread through contaminated drinking water [6], and since most Lexingtonians shared their wells, it was easy for the disease to spread - and rapidly.
In the early to mid-1800s, those who lived in the vicinity of Water Street were seen as "imprudent" or "indigent" and cases of cholera were largely confined to this lower-income area [2]. However, as the city grew, more people and businesses used the Water Street wells for nearby farm ventures and nearby Main Street business startups, explaining the rapid spread throughout Lexington during both the cholera epidemic of 1833 and of 1849.
As for the well-off, they lived on the hilly higher ground near where Transylvania University and Gratz Park still stand today. The wealthy could also afford their own private wells or cisterns on their own properties and were less likely to be infected [2].
Many people who died in this outbreak, or the outbreak of 1849, were buried at the (now Old) Episcopal Burying Ground. In fact, nearly a third of Christ Church Episcopal's parishioners perished during the epidemic of 1833. This water-borne disease took so many citizens that Lexington had to plan and open a new cemetery [3].
The water of Water Street came from Town Branch Creek, which once ran through the heart of the city. Town Branch can no longer be seen on Water Street, as it has long since been buried beneath downtown in an underground tunnel. However, parts of the creek are used today by the Town Branch Distillery, operated by the Lexington Brewing & Distilling Co. and owned by Alltech. Other low-level distilleries used to operate along the creek, but only the Lexington Co. stays today [4]. In 2012, plans were introduced in the local government to "resurface" parts of Town Branch, including areas near Water Street. However, there has been little public interest in this plan and the motion seems unlikely [7].
Today, Water Street simply serves as a connecting road to various side streets, parking garages, and police stations. However, as Lexington was starting to come into its own, this area served as a testament to sharing and community - as well as the primary source of sickness that remains a dark chapter in this city's memory.
Sources
1] "What is cholera?" Pendleton County Historicla and Genealogical Society. Accessed December 3rd 2019. http://www.usgennet.org/usa/ky/state/counties/pendleton/obits/cholera.htm.
[2] "An account of spasmodic cholera, as it appeared in the City of Lexington, in June, 1833." Yandell, Lunsford P, M.D. Special Collections, University of Kentucky. 1833. Print.
[3] "Christ Church Episcopal." National Park Service. Accessed December 19th 2019. <https://www.nps.gov/nr/travel/lexington/cce.htm>
[4] "Town Creek Distillery." Lexington Brewing & Distilling Co, Alltech. Accessed December 19th 2019. <https://www.lexingtonbrewingco.com/products/town-branchr-bourbon>
[5] About Lexington Kentucky, Visit Lex. Accessed December 3rd 2019. https://www.visitlex.com/about/.
[6] Cholera - Vibrio cholerae infection, Center for Disease Control and Prevention. May 11th 2018. Accessed December 3rd 2019. https://www.cdc.gov/cholera/general/index.html.
[7] Fortune, Beverly. "Development authority asks for conceptual design to resurface Town Branch Creek." Lexington Herald-Leader. 25 September 2012. Accessed December 20th, 2012.
<https://www.kentucky.com/news/local/counties/fayette-county/article44378691.html>
Image Sources
This is a historical map of Lexington, circa 1835. Lexington existed in a valley, with water from Town Branch Creek coming downhill into the new city. Water Street is where the creek ran through town, and a plethora of wells were set up along the street. Map public domain.

Herald-Leader [7]

Additional Information