Robert S. Todd Grave Site
Introduction
Author-Uploaded Audio
Robert Smith Todd, the father of First Lady Mary Todd Lincoln, was a businessman and politician in the state of Kentucky. He held political positions in both the city of Lexington and the capitol in Frankfort. Todd married his second cousin Elizabeth Parker and they had seven children, including Mary Todd who would go on to marry President Abraham Lincoln. During the cholera outbreak of 1849, which originated from river traffic along the Mississippi river and killed hundreds in the city, Robert Todd tried to escape immediate danger by going to his rural estate, Buena Vista. Despite fleeing to his farm on Old Frankfort Pike, Robert Todd would die of cholera. He was buried in Lot 26 of Section F in the Lexington Cemetery, then known as Boswell's Woods.
Images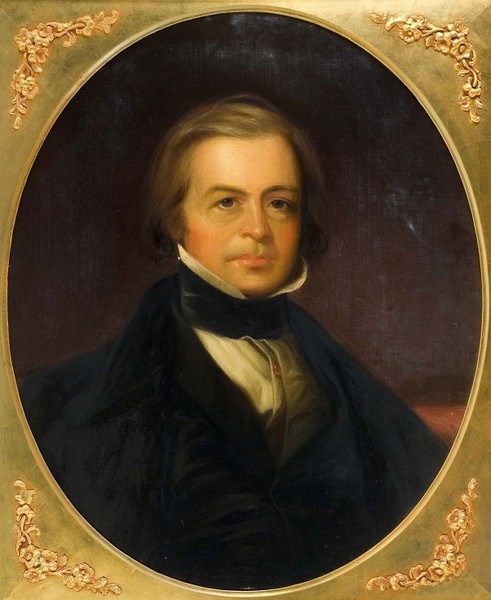 Robert Smith Todd's tombstone in the Lexington Cemetery.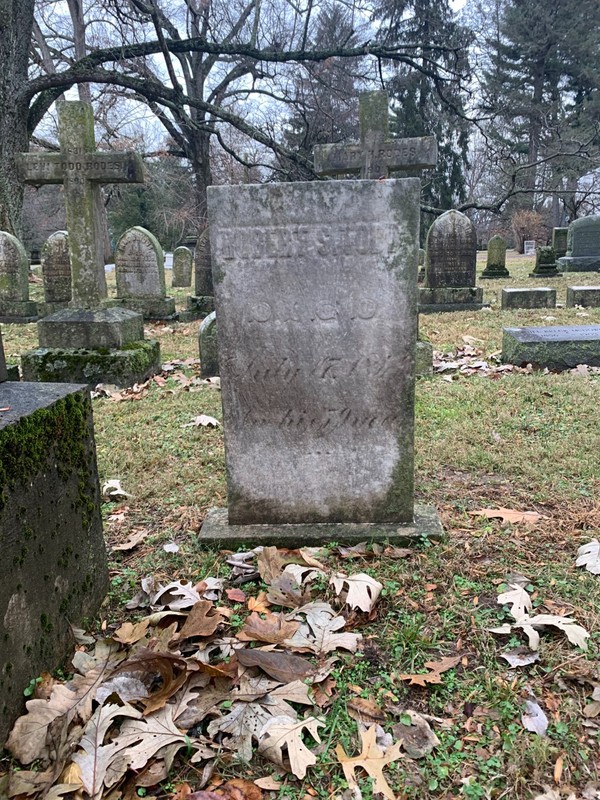 The Todd family takes up a large space in Section F, right next to Henry Clay's monument, in the cemetery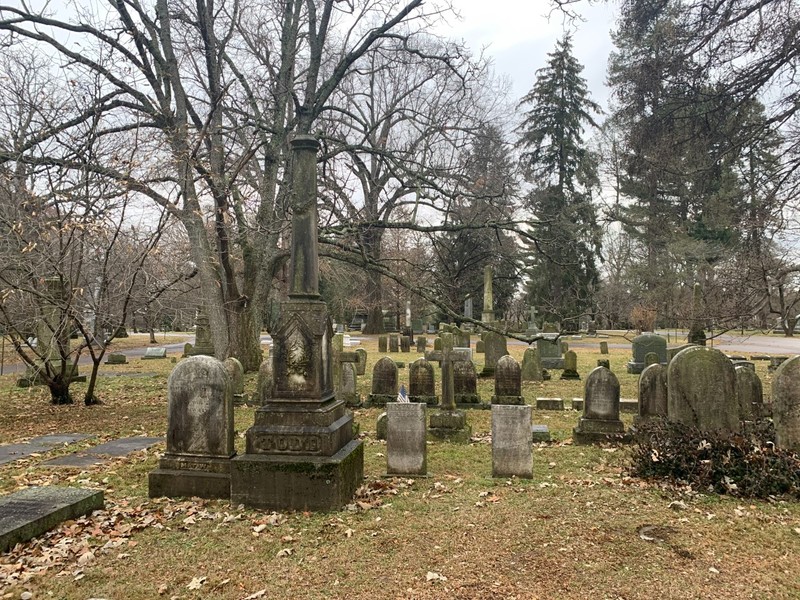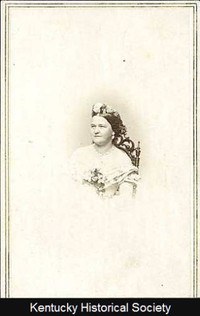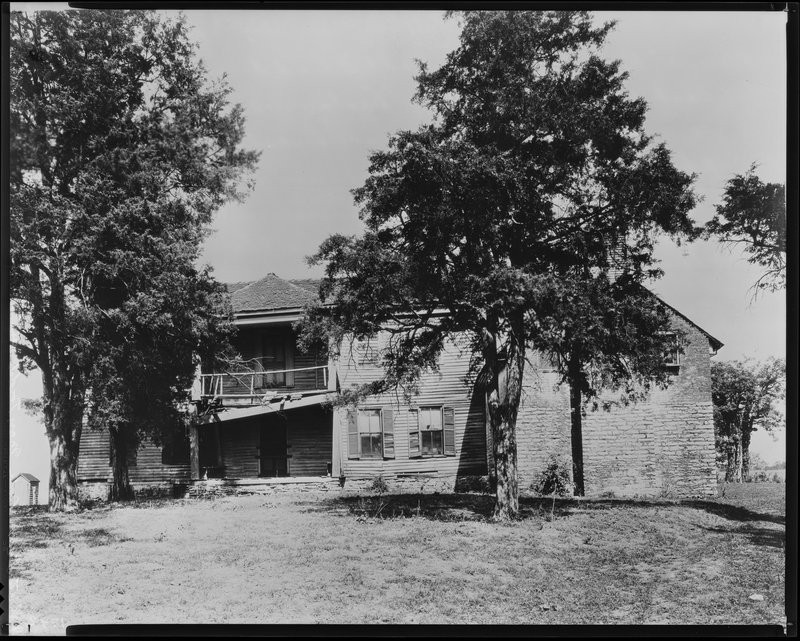 Backstory and Context
Author-Uploaded Audio
To understand the history of Robert Smith Todd, one must first understand the history of Lexington.
Lexington was first settled in 1779 by five men led by Robert Patterson [5]. White men, widows, and children not of age but who were deemed as responsible, would be given small lots throughout Lexington. One-hundred and seventeen people held lots in Lexington early in the settlement process, and four would be of the last name Todd [5]. One can see that the history of Lexington and the Todd family go hand in hand. It was in 1783 when Lexington became a prominent city. Most of the original settlers had already left the settlement and the ones that did not leave still lived inside the original structure. In 1783, however, settlers began building outside of the settlement walls. From 1783 to 1793, Lexington grew to three to four-hundred homes, published a local newspaper, built a new courthouse, and easily was the largest town in the state of Kentucky.
Lexington, while becoming a very successful town, also drew westward migration out of the newly developed settlement. When settling in Lexington, the travelers were attracted to all of the agricultural opportunities, but because of the sudden transformation, the land lost some of its original worth [5]. Moreover, the original idea of Lexington was for it to act as protection from Native Americans. When Native Americans became less of a threat, "there was less reason to remain within a compact settlement "[5]. By 1806, the Todds were one of two families to still be residents in Lexington after the dramatic migration and structural change [5].
Robert Smith Todd was born on February 25th, 1791 and was the seventh child of General Levi Todd. Robert enrolled at Transylvania University where he studied mathematics. After college, Robert worked in the Fayette Circuit Court under Thomas Bodley. While working as a clerk, Robert also passed the bar after studying under George M. Bibb, Chief Justice of the Kentucky Court of Appeals [2]. Robert Todd, as prominent as he was, did not surpass in success his father Levi Todd. General Levi Todd fought in the Revolutionary War and took over leadership of the Kentucky Militia after Daniel Boone with the rank of Major General [2].
After an pneumonia scare in 1812, during which his brother Samuel took care of him, Robert Smith Todd returned to Lexington in 1813 and continued gaining prominence as a businessman and politician. He was chosen for clerk of the Kentucky House of Representatives and took a seat upon the bench for the Fayette County Court. While Robert's reputation grew around Lexington, he was also growing a family with his first wife Eliza Parker [2]. Eliza, Robert's second cousin, had some elite stature in the city of Lexington as well. The Parkers also had Revolutionary War ties and even ties to George Washington himself. All in all, Robert had six children with Eliza, including Mary Todd.
Robert went onto marry Elizabeth Humphreys after Eliza Parker's death. It is through Humphreys that Robert would inherit the farm on Old Frankfort Pike, Buena Vista [1].
In 1849, Lexington experienced yet another cholera outbreak. The cholera outbreak of 1849 did not garner has much attention as the 1833 outbreak, partly because of the legends the 1833 outbreak produced, such as William Solomon and Aunt Charlotte [3]. However, the 1849 outbreak devastated the population along the Mississippi River system and forced the wealthy in Lexington to flee to their summer homes [1].
Robert Todd escaped to Buena Vista, but would eventually die from the disease and be buried in the Lexington Cemetery [3].
Buena Vista belonged to the Robert's late wife with five percent of the property, including slaves being inherited to Mary Todd, future first lady and wife of the Great Emancipator [3].
Sources
Buena Vista/Todd House, Kentucky History. Accessed December 7th 2019. https://explorekyhistory.ky.gov/items/show/500?tour=30&index=21.
Hackenswith, C.W. . "Family Background and Education of Mary Todd." Kentucky Historical Society, vol. 69, no. 3.July, 1971 Jstor. https://www-jstor-org
Millard, Jamie. "How Lexington's Cholera Epidemic Changed History." Smiley Pete Publishing. July 3rd 2012. Accessed December 7th 2019. https://smileypete.com/community/2012-07-03-how-lexingtons-cholera-epidemic-changed-history/.
 The Todd Family, Mary Todd Lincoln House. Accessed December 7th 2019. https://www.mtlhouse.org/the-todd-family.
 Weissbach, Lee Shai. "The Peopling of Lexington, Kentucky: Growth and Mobility in a Frontier Town." The Register of the Kentucky Historical Society, vol. 81, no. 2115 - 133 Spring,1983. Jstor. https://www-jstor-org
Image Sources
https://www.mtlhouse.org/the-todd-family

Benjamin Neal

Benjamin Neal

https://explorekyhistory.ky.gov/items/show/500?tour=30&index=21

https://explorekyhistory.ky.gov/items/show/500?tour=30&index=21

Additional Information