Federal Boundary Stone: Southwest 1
Introduction
Situated in the corner of the yard of this private residence is a cube-shaped stone surrounded by an iron fence. The stone is one of the original boundary stones dating from 1791-1792 to mark the original boundary of the District of Columbia. The stone is not in its original position; it was moved 225 feet to this spot in 1904 and rotated in such a way that the sides with "Virginia" and "Jurisdiction of the United States" do not face their respective jurisdictions.
Images
This boundary stone was one of a series of stones that marked the original boundary of the District of Columbia.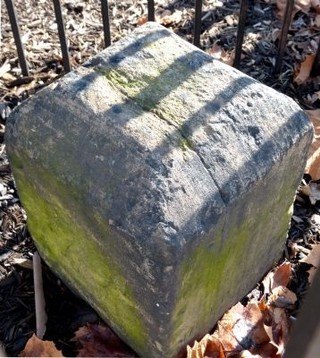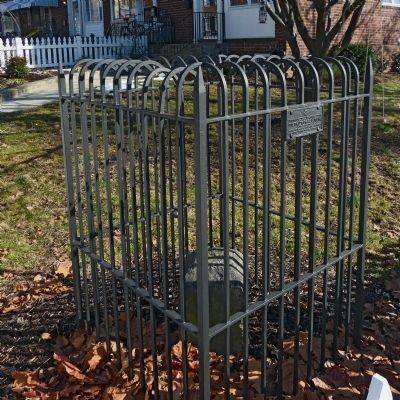 Backstory and Context
The original District of Columbia was larger than it is today. Today the western boundary extends along the Potomac River but initially it extended from Alexandria to Falls Church. As such, the District was, back then, fully in the shape of a square. The passage of the Residence Act of 1790 authorized President George Washington to choose a 100-acre site on the Potomac River to establish a capital city. He selected this location because he wanted to include Alexandria, which was at the time one of the young country's busiest ports. Work got underway in February 1791 was completed in 1792. Major Andrew Ellicott, a professional surveyor, was tasked with the job. He hired astronomer Benjamin Banneker, an African American, to make astronomical observations and calculations to mark the first marker at the southernmost point (this is another Clio entry).
Sources
"Original Federal Boundary Stone SW 1." The Historical Marker Database. Accessed August 19, 2019. https://www.hmdb.org/marker.asp?marker=72932.
"SW1." Boundarystones.org. Accessed August 19, 2019. http://boundarystones.org/view.php?stone=SW1.
Image Sources
The Historical Marker Database

The Historical Marker Database

Additional Information