Wabash Railroad Station and Freight House
Introduction
Built in 1910, the former Wabash Railroad Station and Freight House is a historic train depot in Columbia, Missouri. Designed in the Tudor Revival style, the depot is now a bus station. The structure is listed on the National Register and is historically significant owing to its role in the city's growth in the early 20th century along with the Missouri, Kansas, and Texas Railroad Depot.
Images
Constructed in 1910 by the Wabash Railroad, this historic building now serves as a bus station and farmers market.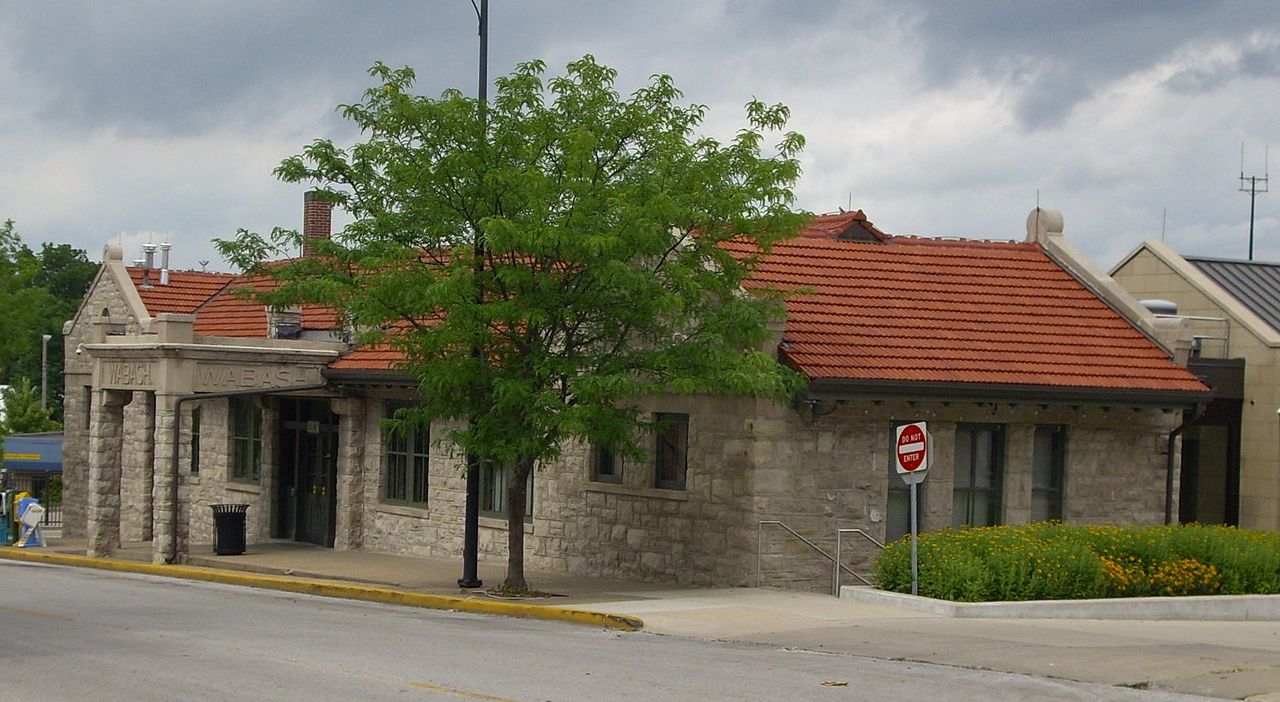 Backstory and Context
The depot was built by the Wabash Railroad and was the terminus (the end point) of the railroad's spur to Columbia. The railroad used the depot for 50 years until 1964 when the line merged with the Norfolk & Western Railway. It appears that the building continued to be used for its original purpose as a rail depot until the late 1970s or early 1980s. The city bought it in 1982 and restored it in 2007, which is when bus service began. Since 2011, the old depot also hosts a farmers and artisans market. The structure was added to the National Register of Historic Places in 1979.
Sources
Harper, Linda. "Wabash Railroad Station and Freight House." National Parks Service - National Register of Historic Places Nomination Form. October 11, 1979. https://dnr.mo.gov/shpo/nps-nr/79001351.pdf.

Lindsey, G.H. "Wabash Station." November 1, 2013. https://columbiabusinesstimes.com/2013/11/01/flashback-wabash-station.

Photo: Wikimedia Commons
https://en.wikipedia.org/wiki/Columbia_station_(Wabash_Railroad)#/media/File:WabashStation.jpg