Doak House Museum and the Tusculum Academy
Introduction
Named after the villa and academy of Marcus Tullius Cicero, Tusculum academy was founded in 1818 by father-and-son duo Samuel Doak and Samuel W. Doak. Along with classical and theological curriculum, the Doaks emphasized the principles of civic virtue outlined by Cicero, an emphasis which still persists at Tusculum University today. The replica academy building currently standing is a part of the Doak House Museum on the Tusculum University campus.
Images
An unidentified woman tends the garden in front of the Tusculum Academy building.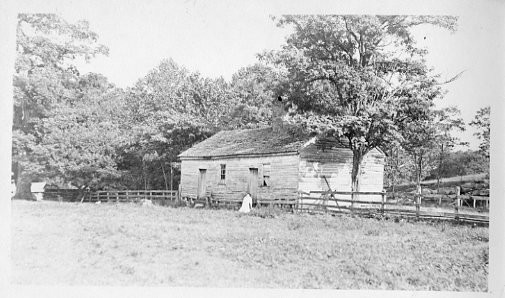 The front-room fireplace in the original Academy building.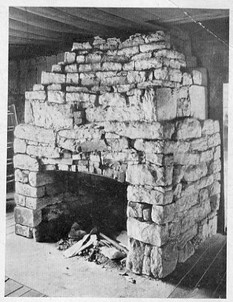 A front view of the replica Academy building.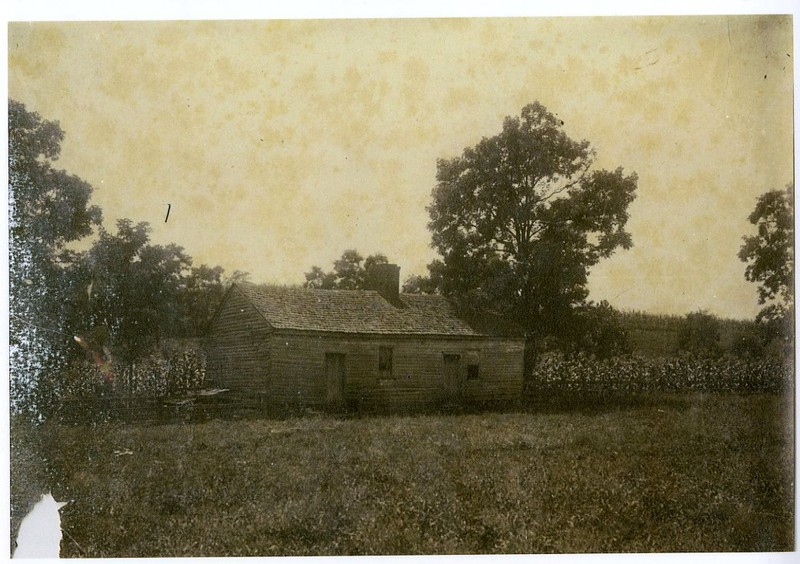 The replica Academy building in Autumn.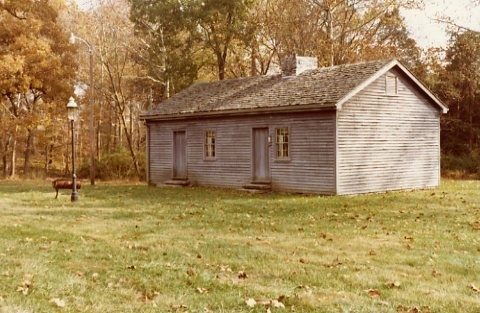 Four unidentified individuals gather at the original Academy building, early 20th century.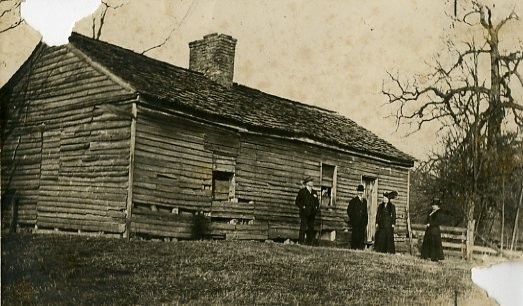 Backstory and Context
Marcus Tullius Cicero (106-43 BC) was a famous and influential orator, politician, lawyer, and teacher during the Roman Republic. He established an academy in the Athenian style at his villa in the small town of Tusculum near Rome. There, he defined principles of civic virtue he deemed important to a republic, such as voting, volunteering, serving the community, and working continuously to achieve excellence. Cicero's writings were particularly influential in the early American republic as politicians and educators sought to imitate classical examples in building their new republic.1
Reverend John Witherspoon, American Congressman and signer of the American Declaration of Independence, named his country estate "Tusculum" as a way to pay homage to the man whose writings greatly influenced his own political ideology. Witherspoon also served as the president of the College of New Jersey, now Princeton University, at the same that Samuel Doak attended the college. During his time at the college, Witherspoon became a well-loved and respected mentor to Doak in both his education and his political thinking and civil service. After graduating in 1775, Doak set out for the southwest frontier.2
In 1785, Samuel Doak's wife Esther gave birth to a son, Samuel Witherspoon Doak. Samuel W. Doak followed in his father's footsteps and became a Presbyterian minister, serving at Mount Bethel Church outside of Greeneville for 31 years. Like his father, he was also an educator. In 1818, father and son co-founded a new academy in a rural district east of Greeneville. They called the academy Tusculum as both a tribute to the father's alma mater and a way to honor the principles of civic virtue outlined by Cicero.
The school attracted students from the surrounding farming region. Sessions ran year-round, except for two four-week vacations in the spring and autumn. In 1820, the fee to attend was $5 per session, and the Doaks accepted payment in both coin and goods such as hides, grain, livestock, and other useful commodities. "Old Sam," as he was known, taught Latin, Greek, and metaphysics. Other curriculum included grammar, oratory, and other classical and theological knowledge. Class sizes varied over the 26-year lifespan of the academy, with as few as four to as many as seventy students in attendance during any given session. Samuel W. Doak assumed leadership of the the academy after his father's death in 1829. In 1835 Doak built a two-room academy building adjacent to his family's homestead. After a new building (Old College) was erected in 1841 and Tusculum College was chartered in 1844, the academy continued to serve the needs of youths in the local community. By the late nineteenth century the academy had evolved into a preparatory department for the college.3
A replica of the 1835 academy building was constructed as part of the Doak House Museum on the Tusculum College campus. Today it is used for tours and museum programming.
Sources
1. Wall Text, Tusculum 225. President Andrew Johnson Museum and Library, Greeneville, Tennessee.

2. Wall Text, Tusculum 225. President Andrew Johnson Museum and Library, Greeneville, Tennessee.

3. Sexton, Jr., Donald J.. Smith, Jr., Myron J. "Jack". Glimpses of Tusculum: A Pictorial History of Tusculum College. Marceline, MO. Walsingworth Publishing Co., 1994. Fuhrmann, Joseph T.. The Life and Times of Tusculum College. Greeneville, TN. Tusculum College, 1986.


Additional Information