Gamble Mill
Introduction
Listed on the National Register of Historic Places, the Gamble Mill is a historic grist mill that was built in 1894 by a company called Gerberich, Hale & Co. It was constructed on the foundations of a mill destroyed by a fire. The mill earned its name from one of its shareholders, George Gamble, who purchased his share around 1901. Eventually, Gamble assumed ownership sometime before 1923. The mill stopped operating in 1947. For a time, the building housed a restaurant called the Gamble Mill Restaurant, which closed in 2015.
Images
The former Gamble Mill remains an important landmark in Bellefonte.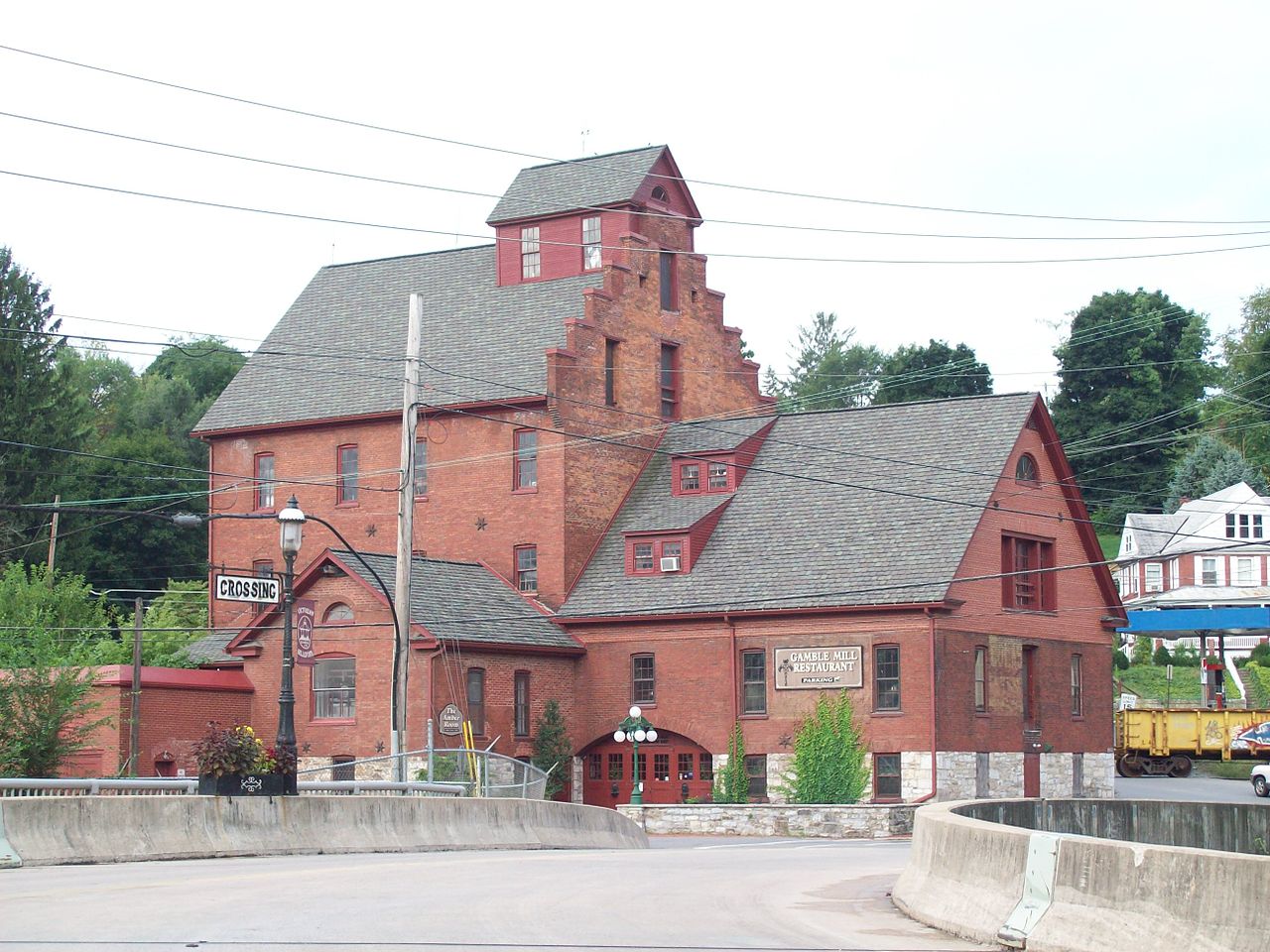 Sources
Conklin, Ted. "Gamble Mill." National Park Service - National Register of Historic Places Nomination Form. August 1, 1975. http://www.dot7.state.pa.us/CRGIS_Attachments/SiteResource/H001627_01H.pdf.

Muthler, Lauren. "Who'll take a chance on The Gamble Mill? Here's what's happening now." Central Daily Times. June 22, 2018.
https://www.centredaily.com/news/local/community/bellefonte/article213598214.html.