Hanover House- Willard Bedroom
Introduction
Author-Uploaded Audio
The Willard bedroom does not have a heat source as the added partition that would divide the 18th-century room blocked access to the fireplace. There are no known records as to who may have used this room during the Ravenel family's ownership of Hanover House or if it was used only in the warm months when a fireplace was not needed.
Images
The Willard Bedroom at Hanover House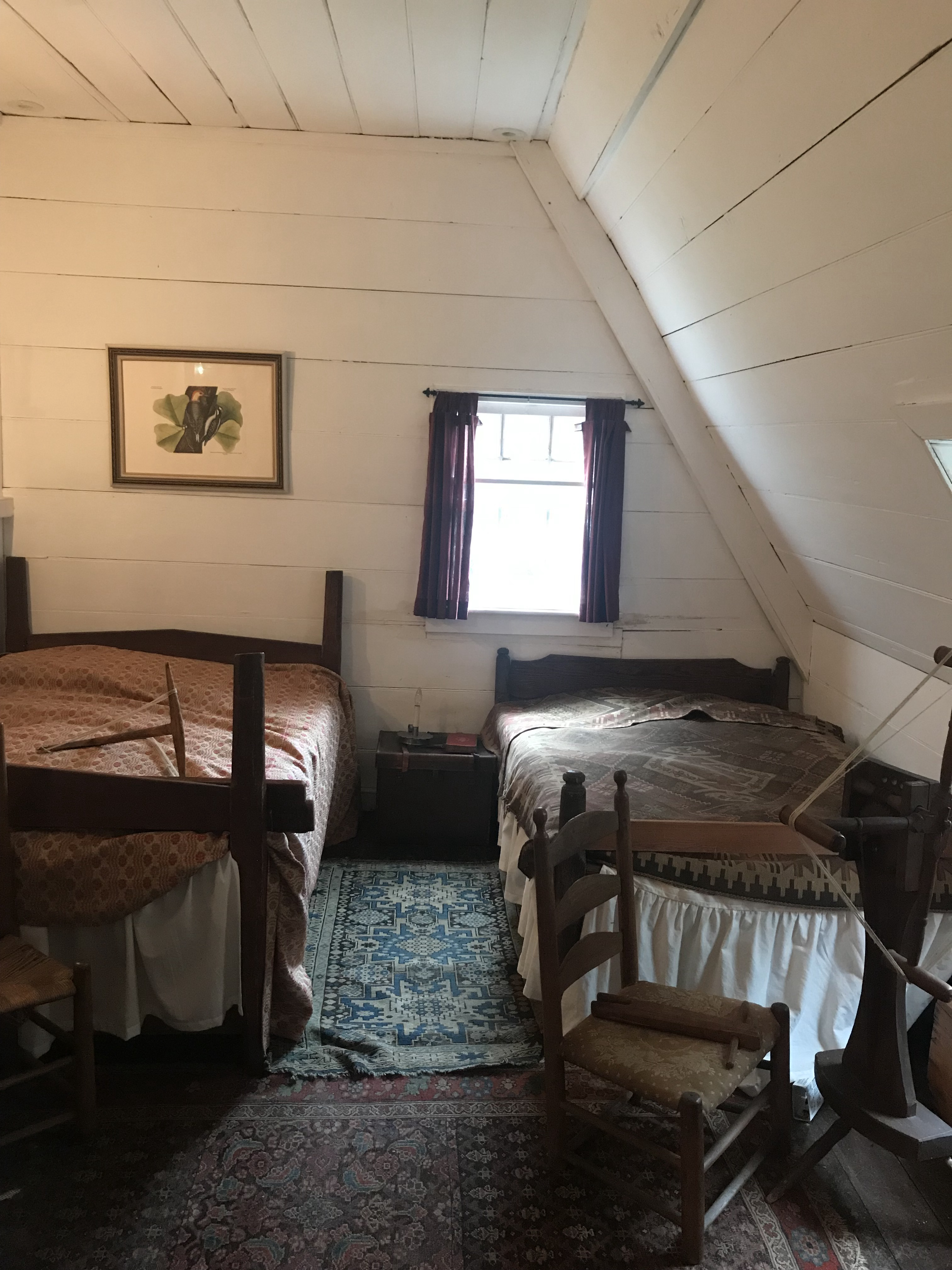 Backstory and Context
Author-Uploaded Audio
All beds at Hanover House are what's known as rope beds. These rope beds must be regularly tightened with a wooden tool, appropriately called a rope tightener. The enslaved domestic laborers would have been responsible for tightening the ropes and preparing the materials to use for the mattresses and pillows.
The use of rope beds is where the expression, "Sleep tight; don't let the bed bugs bite," comes from. If the ropes are not "tight," those in the bed will sink toward the floor. As for bed bugs, those in the beds would hope that no bugs remained in the bedding or pillow materials that might bite them in their sleep.
The furnishing of this room was sponsored by Isabel Sims Willard and her mother, Mrs. Sims. The mother/daughter benefactors were members of the Spartanburg Committee of the National Society of Colonial Dames of America, whose dedicated and financial support made the restoration of Hanover House's interior possible.
Sources
The Willard Bedroom, Clemson University Historic Properties. Accessed October 5th 2021. https://wwwdev.clemson.edu/about/history/properties/hanover/gallery.html.