Ferdinand Lindheimer Mural
Introduction
The Ferdinand Lindheimer Mural is one of many murals created and cared for by the Historic Outdoor Art Museum in New Braunfels. This mural celebrates the many achievements of one of the most notable citizens of New Braunfels, Ferdinand Lindheimer.
Images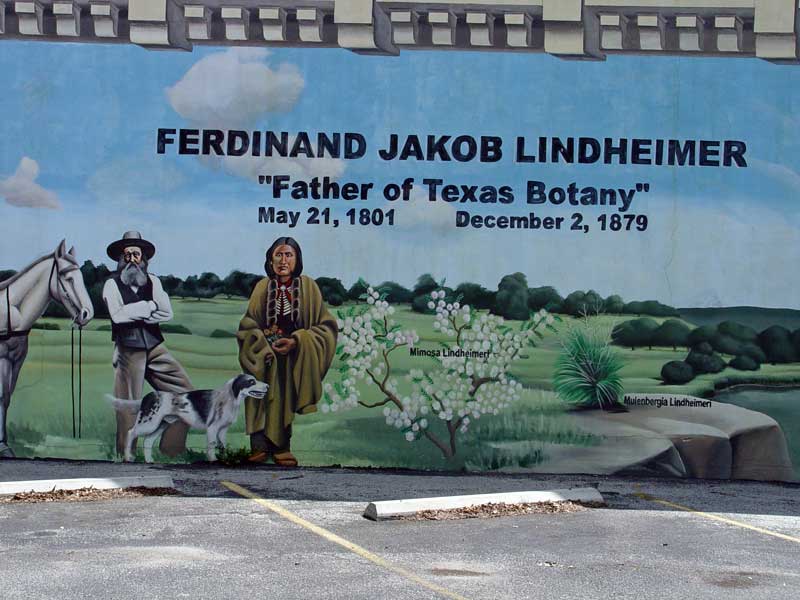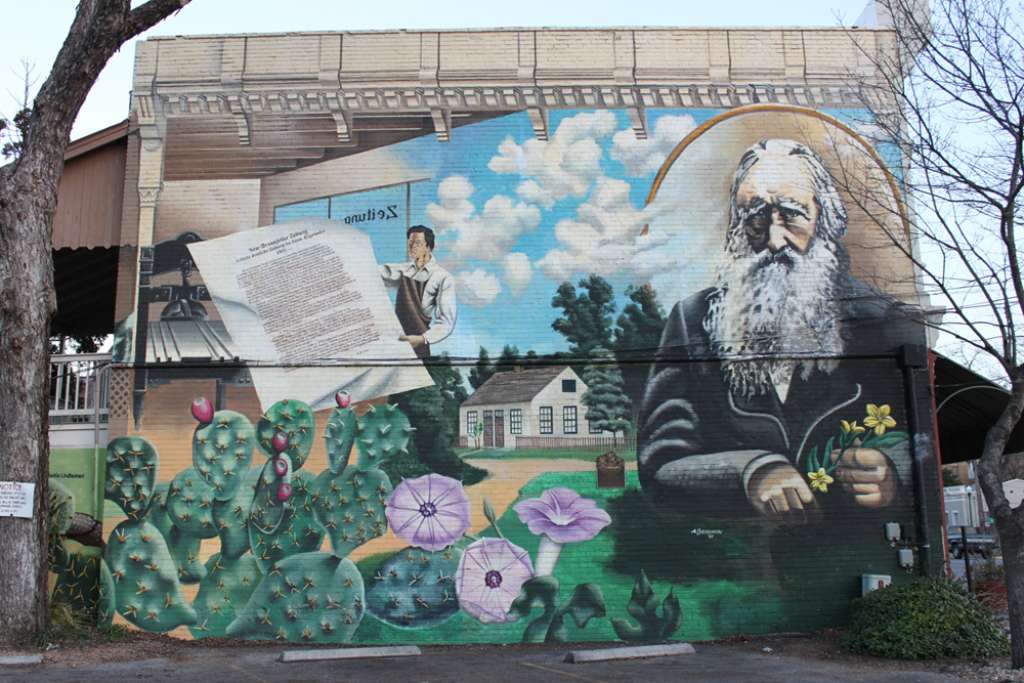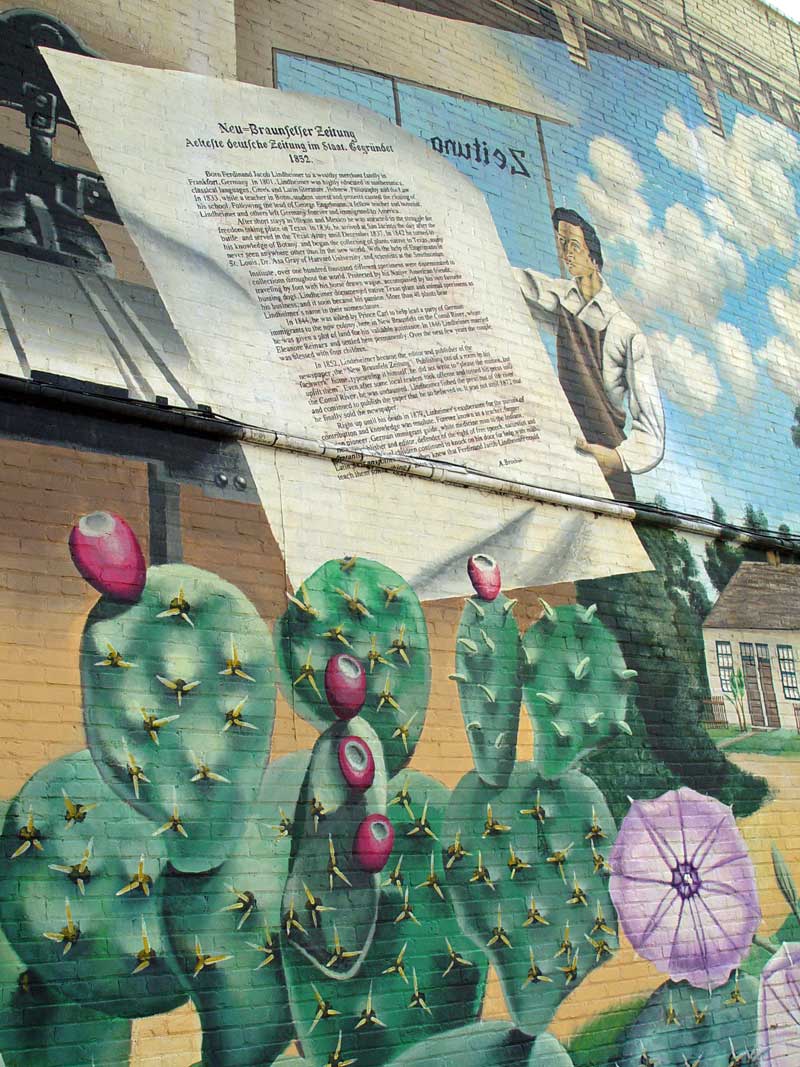 Backstory and Context
The Lindheimer Mural, is cared for by the Historic Outdoor Art Museum (HOAM) of New Braunfels. HOAM commissioned Alex Brochon, a San Antonio mural artist, to paint this piece. The mural was dedicated on May 21, 2001 in celebration of Lindheimer's 200th birthday.
A dozen or so plants that have been named in Lindheimer's honor are portrayed in the mural, as well as the Texas Rat Snake, or Elaphe obsoleta lindheimeri.
The two-story portion of the mural, on the southwest side of the building, is an amazing rendering of a page from the Zeitung newspaper.
Additional Information