Jackson County Veterans Memorial
Introduction
Located on Main Street a short distance from the county courthouse, the Jackson County Veterans Memorial sits on the location where the Gibson House hotel once stood. The memorial is dedicated to all of the past and future veterans of Jackson County. The memorial features the names of Jackson County's veterans with special plaques for Jackson County's prisoners of war and those missing in action. The memorial also features three distinct plaques for each of the county's Medal of Honor recipients: Private James Compston, Private John Wollam (both of the Union army), and Sargent Donald R. Long (Vietnam).
Images
The Gibson House (Hotel), where the memorial is now located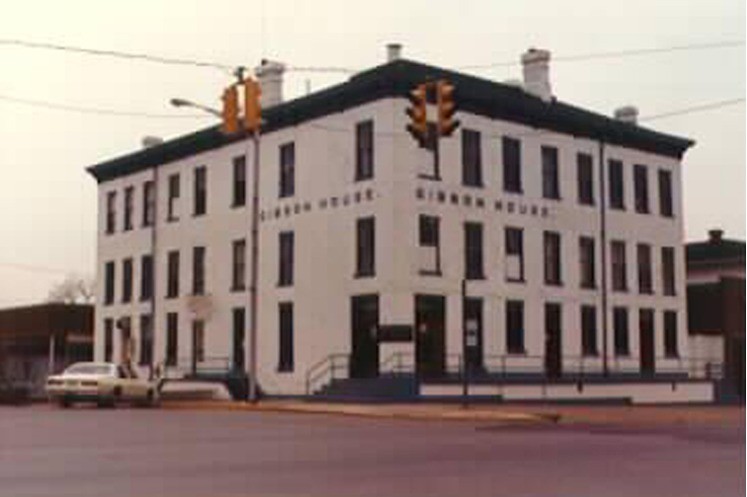 Backstory and Context
This site has a long-standing history. Main Street runs along the Kanawha Trail, which has served as a natural highway for centuries. The trail was initially blazed by bison as they passed through seeking the plentiful salt licks in the region. Native Americans settled the area because of the same salt licks and used the trail that had been created by the bison. The Shawnee used the trail on their way to raid frontier Virginian settlements, and during the fur trade, the trail was used by fur trains. The trail ran from the Kanawha River Valley across to Circleville, Ohio and the Scioto Trail.

The location is also the former site of the Gibson House. The Gibson House was a hotel that operated in Jackson during the Civil War and continued to operate until it was abandoned in the 1990s. In the early 2000s, the Gibson House was demolished by the city along with the city's second high school, Kinison. When General John Hunt Morgan stopped in Jackson during his famous raid through Indiana and Ohio, some of Morgan's men stayed at the Gibson House while Morgan himself stayed at the Isham House, located down the street where the Cambrian currently sits.

The Memorial has plaques dedicated to all the men from Jackson County awarded the Medal of Honor, including John Wollam. John Wollam was among the first recipients of the Medal of Honor, along with the rest of the volunteers who took part in Andrew's Raid, otherwise known as the Great Locomotive Chase. The goal of the raid was to damage and disrupt the Confederate infrastructure. The raid ended in failure, but all of the eligible participants were awarded the Medal of Honor.

Sources
The Kanawha Trail. Remarkable Ohio. . . http://www.remarkableohio.org/index.php?/category/782.

Morgan's Raid. Ohio History Central. . . http://www.ohiohistorycentral.org/w/Morgan%27s_Raid.
Additional Information