Varner-Erskine-Silas B. Mason House
Introduction
The original brick structure was built in 1829 for Christian and Elizabeth Varner. It was later purchased by Silas Mason who began a series of enlargements, alterations and architectural changes to the house that came to be known as the "mansion." Mason traveled extensively in his job as a railroad contractor, during which time he discovered new architectural features that he would then incorporate on his house.
Images
Varner-Eriskine-Silas B. Mason House, 2018.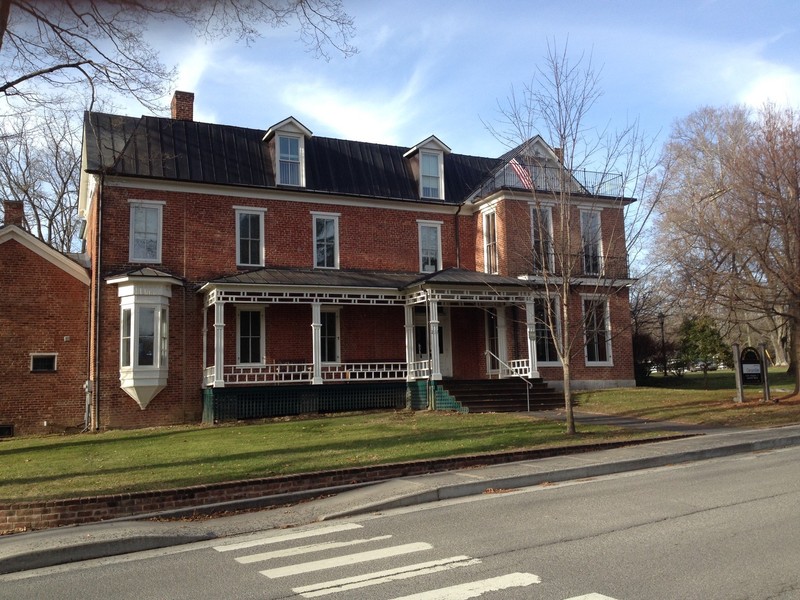 Varner-Eriskine-Silas B. Mason House, 1941.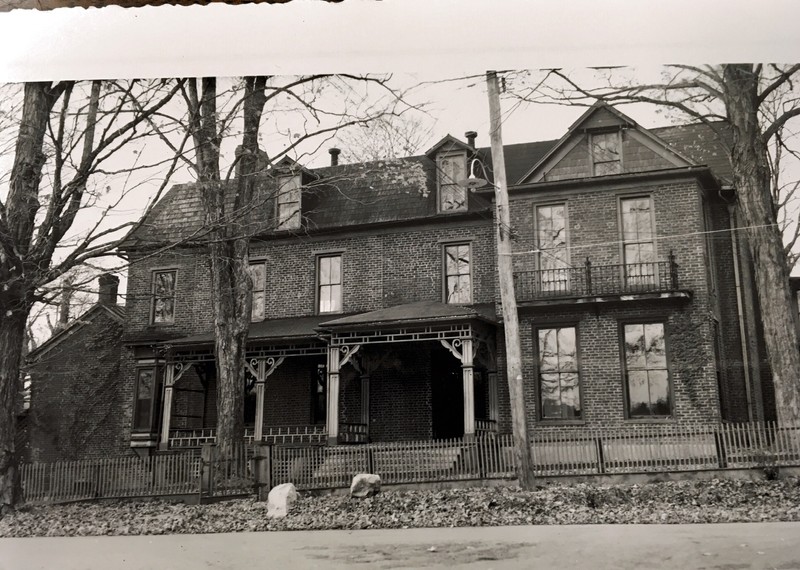 Backstory and Context
Christian Varner, a hatter,  and his wife, Elizabeth moved to Lewisburg, bought this large lot for $100, and began construction on a brick home. For some untold reason, the house-building ceased and the property was sold in 1829 to Captain Henry Erskine, a prominent local merchant and member of the Virginia Assembly. 
The house was bought by Silas Boxley Mason (1847-1911) and his wife Elizabeth Montgomery Mason (1851-1931) after they moved to Lewisburg in 1881. Mason was the son of C. R. Mason who's engineering abilities were utilized by General Robert E. Lee during the Civil War. He was known as the "Napoleon" of railroad contractors.
William H. Mason, one of Silas and Elizabeth's nine children became an engineer and inventor, apprenticed with Thomas A. Edison, and invented Masonite in 1924.
The house lay vacant and in disrepair for many years until it was restored recently by Florian and Margaret Schleiff and their children. It has been repurposed as apartments and offices. 
Sources
Botkin, B. A.  A Civil War Treasury of Tales, Legends and Folklore. Lincoln, Nebraska: University of Nebraska Press, 1960.
Bunn, Morgan Donnally. The People of the Old Stone Cemetery: The Obituaries 1853-1979. Self-published, 2017.
Woods Dayton, Ruth. Greenbrier Pioneers and Their Homes. Charleston, WV: WV Publishing Company, 1942.
www.fundinguniverse. Masonite International Corporation History.
Image Sources
Courtesy of Greenbrier Historical Society.