Pollard Building #2 (Ramsay Brothers Dry Goods Store, later Ramsay's Department Store), 307 - 315 South Main Street
Introduction
Ramsay Brothers Dry Goods Store opened its first location in Pittsburg, Kansas, in 1890. The Carthage, Missouri, store opened on February 23, 1895 as one of two stores occupying the second downtown commercial building built by W J Pollard. Ultimately, the Ramsay retail company would take over this entire building as well as grow to seven branch stores in the tri-state region of Kansas, Oklahoma and Missouri. Early in its history, the company maintained its own office in New York City (1). The structure is in the Carthage Courthouse Square National Register District.
Images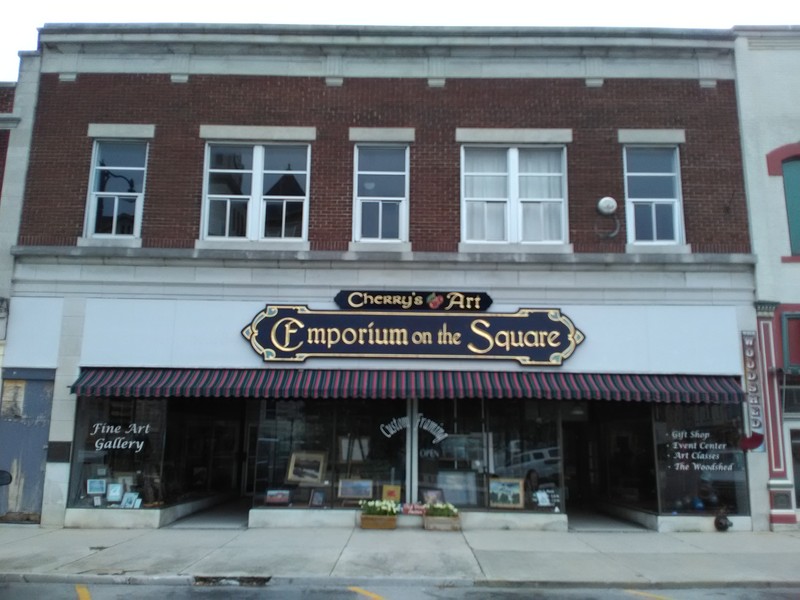 Ramsay's Brothers Dry Goods Company pre-1917 facade of the second Pollard Building. Note, two storefronts have been united into one store.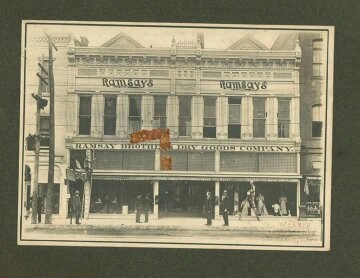 Ramsay Department Store 73rd Anniversary commemorative hankie featured in the 175th Anniversary of Carthage exhibit at Powers Museum in 2017.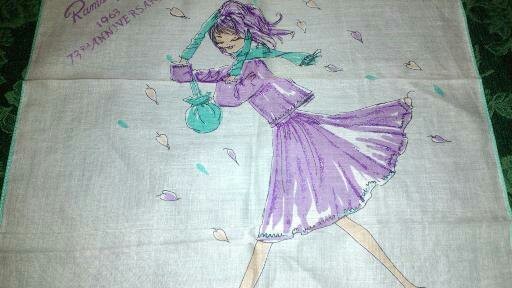 Backstory and Context
By 1898 Pollard had Carthage "architect J A Prather draw plans for a substantial addition (2)" to the back end of this building, to serve as a store room for Ramsay Dry Goods Store. Other additions and improvements continued through the years to as Ramsay eventually occupied the entire building and expanded its showrooms..
In 1917 the Ramsay store building underwent a $12,000 remodeling. A "dark brick front, trimmed in Carthage stone (3)" was added, and "an elaborate system of show windows (4)" was installed. The windows were "lighted by the most modern method (5)."  An original sign for the Ramsay store can be found at the left side of the first floor level at a door that gives access to the second floor.
Note name of building/store has varied through the years as Ramsay and Ramsay's.
Text by Megan Bever, Powers Museum Board Member, summer 2017.
Sources
Powers Museum Vertical Files: W J Pollard, Ramsay Department Store & Family
"To Have New York Office," Carthage Evening Press, August 12, 1912, no page given (1).
"To Remodel Store Front," Carthage Evening Press, June 25, 1917, no page given (3-5).
Vandergriff, Sue. "Ramsay Brothers Transformed the Carthage Square," Carthage Press, January 25, 2000, no page given.
"Will Build An Addition," Carthage Evening Press, January 25, 1898, no page given (2).
Image Sources
Former Ramsay's Department Store photograph by Michele Hansford.

Historic image of Ramsay's Dry Goods Store from Powers Museum Facebook Album.

Ramsay's hankie loaned to Powers Museum.

Additional Information