Private Jesse E. Cradic
Introduction
Private Jesse E. Cradic; Born 6 Oct 1895 – Huntington, WV; Died 25 Mar 1919 – Hoboken, NJ; Co. K, 802nd Pioneer Infantry Regiment – US Army
Images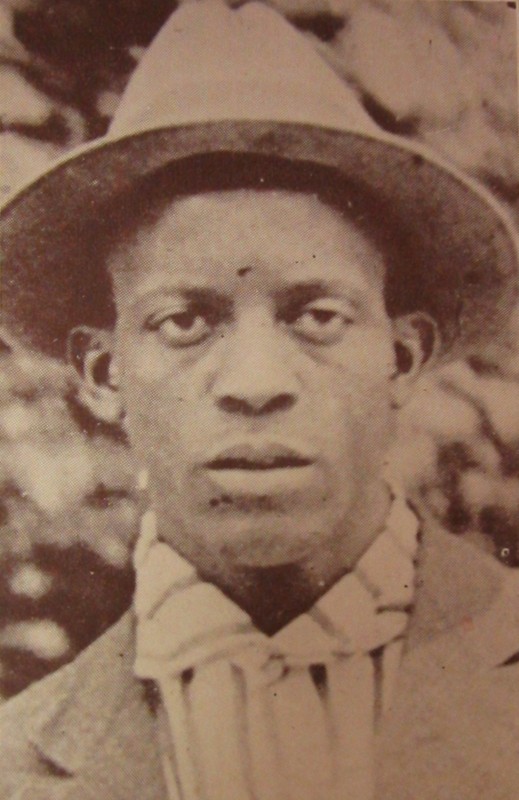 Headstone at Spring Hill Cemetery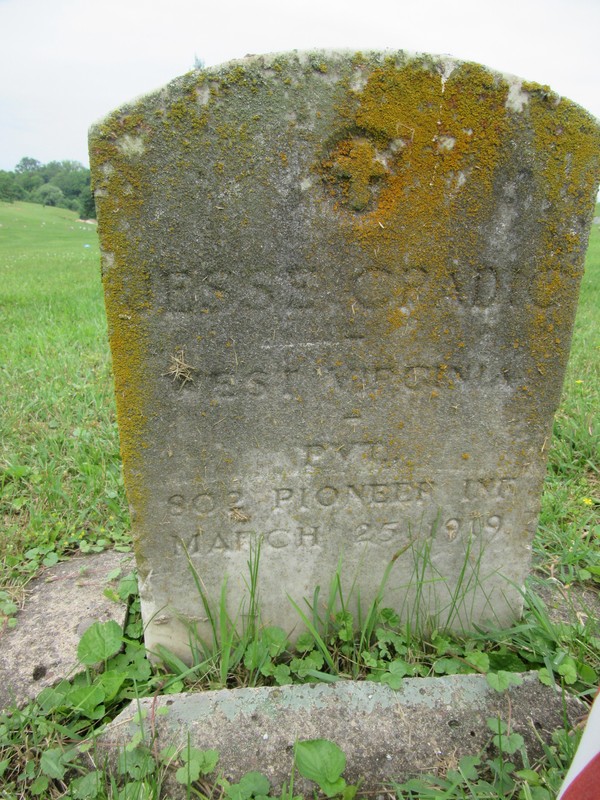 Backstory and Context
Jesse E. Cradic was born on October 6th, 1895, in Huntington to George and Annis (or Anis) Cradic. He lived in Huntington and worked as a laborer for the Rum Creek Coal Company, Dehue, Logan County, West Virginia. He entered service in May 1918 and was sent to Camp Sherman, Ohio, where he was assigned as a Private, serial number 3537777, to the 12th Company of the Training Battalion, 46th Regiment. He sailed for France from New York City on the ANCHISES on September 1st, 1918, in Company K of the 802nd Pioneer Infantry Regiment. The 802nd was a "pioneer" unit; these were said to do "everything the Infantry was too proud to do, and the Engineers too lazy to do." They were composed of "Men experienced in life in the open, skilled in woodcraft and simple carpentry — substitute occupations, rancher, prospector, hunter, scout." In summary, they served as the equivalent of the modern combat engineer troops. At this time the Army was still segregated, and the 802nd was a completely segregated unit except for the fact that it was commanded by white officers. Some African-American units were assigned to the French army, were they were treated with equality, but not the 802nd, which was mired in racism and assigned to mostly menial, but invaluable, support tasks. The 802nd primarily did railroad work and road construction during the Meuse-Argonne offensive and after the war. Cradic sailed home most likely in early 1919, as he died of pneumonia on March 25th, 1919, at the Hoboken, New Jersey, Base Hospital. His remains were sent home:
BODY RECEIVED HERE
Remains of Colored Soldier Who Died At Hoboken from Pneumonia Arrives Here
The remains of Jesse Cradic, 23, who died at the base hospital at Hoboken from pneumonia after returning from France, were received here yesterday by relatives. The mother, Mrs. Anis Cradic, is seriously ill here with pneumonia. Two sisters also survive. The funeral will be held Sunday at Ashland.
 – Huntington Herald-Dispatch, March 29th, 1919
CRADIC FUNERAL TODAY
Funeral services for Jesse Cradic, who died of pneumonia at Hoboken, N.J., will be held this afternoon at 4 o'clock in the African M.E. church by Rev. J.N. Henderson.
 – Huntington Herald-Dispatch, March 30th, 1919
He was buried in Huntington's Spring Hill Cemetery; finally treated with equality, he was given the same US Army headstone as all of the other fallen American troops.
[From In the Service of Their Country - used with permission of the author]
Sources
Woodard, Benjamin. In the Service of Their Country: The Story of the Soldiers from Cabell County, West Virginia, Who Gave the Ultimate Sacrifice in the Great War. Sixth Printing. Benjamin Woodard - Lulu, 2019.
Image Sources
Honor Roll of Cabell County, W.Va. - Author's Picture (Benjamin Woodard)

Author - Benjamin Woodard

Additional Information