Private Oscar E. Mefford
Introduction
Private Oscar E. Mefford; Born 11 Aug 1892 – Ripley, OH; Died 1 Nov 1918 – France; Co. E, 319th Infantry Regiment, 160th Infantry Brigade, 80th Division – US Army
Images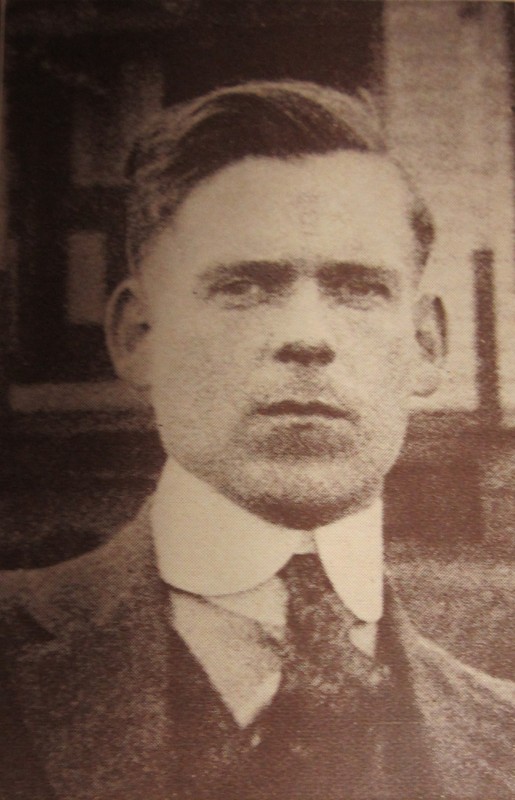 Backstory and Context
Oscar Earl Mefford was born on August 11th, 1892, in Ripley, Ohio, to Ellsworth D. and Etta Belle (Conn) Mefford. He lived at 2863 3rd Avenue, Huntington, and worked as a salesman. He entered service on April 2nd, 1918, and was assigned as a Private, serial number 2472070, to Company E of the 319th Infantry Regiment, 160th Infantry Brigade, 80th Division, US Army. He sailed for France from Newport News, Virginia, on the ZEELANDIA on May 18th, 1918. He was killed in action in France on November 1st, 1918.
EARL MEFFORD KILLED NOV 1ST ON WEST FRONT
Sad Message Received Here Yesterday by Parents of Popular Young Man
LEFT HERE WITH SELECTS ON APRIL 2
Prior to Induction Was Employed by H.E. Spilman Tobacco Company – Was 26 years Old
A telegram received yesterday afternoon by Mr. and Mrs. E.D. Medford [sic], 2858 Third avenue, advised them officially of the death of their son, Oscar Earl Medford [sic], who was killed in action in France on November 1. He was one of the contingent of selects that left here on April 2, and was with the 318th infantry, Eighteenth division. One of his letters home was published in the Herald-Dispatch only a few weeks ago.
He was born in Ripley, O., 26 years ago last August, and came to this city with his parents several years ago. Like his father, he was an employe of the H.E. Spilman Tobacco company.
He was a highly popular young man and the news of his death will occasion sorrow in a wide circle as well as a city-wide sympathy for the bereaved parents.
Besides his parents, Mr. Mefford leaves a sister, Miss Sarah Mefford, at home, and one brother, Harry Mefford, also with the armies in France.
 – Huntington Herald-Dispatch, December 3rd, 1918
He was buried in the Meuse-Argonne American Cemetery.
[From In the Service of Their Country - used with permission of the author]
Sources
Woodard, Benjamin. In the Service of Their Country: The Story of the Soldiers from Cabell County, West Virginia, Who Gave the Ultimate Sacrifice in the Great War. Sixth Printing. Benjamin Woodard - Lulu, 2019.
Image Sources
Honor Roll of Cabell County, W.Va. - Author's Picture (Benjamin Woodard)

Additional Information