Private Clayton M. Newman
Introduction
Private Clayton M. Newman; Born 9 Apr 1894 – Huntington; Died 21 Oct 1918 – Unknown; Co. F, 319th Infantry Regiment, 160th Infantry Brigade, 80th Division – US Army
Images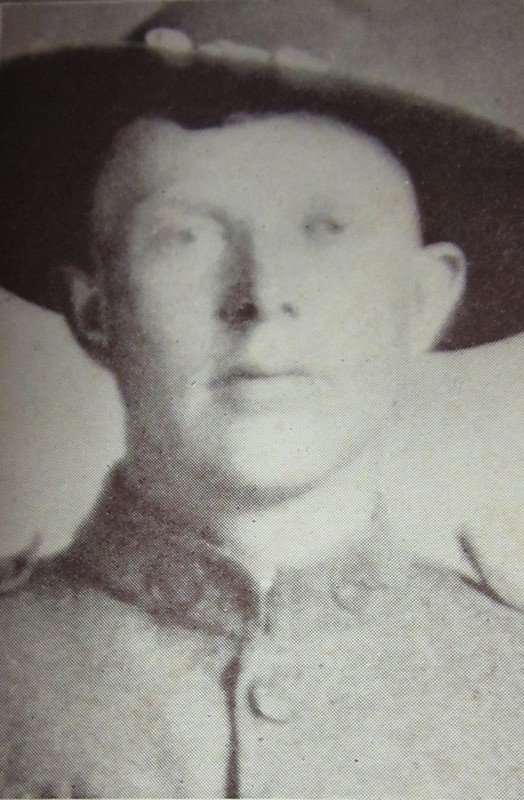 Backstory and Context
Clayton Marse Newman was born on April 9th, 1894, in Huntington to Henry Clint and Ora Newman. He lived at 217 West 7th Street, Huntington, and worked as a laborer. He entered service on April 2nd, 1918, and trained at Camp Lee, Virginia. He was assigned as a Private, serial number 2472139, to Company F of the 319th Infantry Regiment, 160th Infantry Brigade, 80th Division, US Army. He sailed for France from Norfolk, Virginia, on the ZEELANDIA on May 18th, 1918. He was in several battles and was seriously wounded by a shell (the same one that wounded fellow Cabell casualty Justice I. Pine) while patrolling in the Bois de Ogons, a heavily defended wood, on October 5th or 6th, 1918. He was sent to the rear but died of pneumonia, not his wound, on October 21st, 1918. His family received unofficial word that he was dead and contacted the American Red Cross for confirmation. They contacted the Army in late January 1919 and received an official record in late February. Newman was first buried in an American Cemetery but his remains were sent home from St. Nazaire on the USAT WHEATON on November 22nd, 1920. They arrived in Hoboken, New Jersey, on December 15th and were shipped to Huntington.  
[From In the Service of Their Country - used with permission of the author]
Sources
Woodard, Benjamin. In the Service of Their Country: The Story of the Soldiers from Cabell County, West Virginia, Who Gave the Ultimate Sacrifice in the Great War. Sixth Printing. Benjamin Woodard - Lulu, 2019.
Image Sources
Honor Roll of Cabell County, W.Va. - Author's Picture (Benjamin Woodard)

Additional Information