Private Harold V. Weathers
Introduction
Private Harold V. Weathers; Born 24 Jul 1891 – Divide, CO; Died 28 Oct 1918 – Hansford, WV; Signal Corps (Air Service) - US Army
Images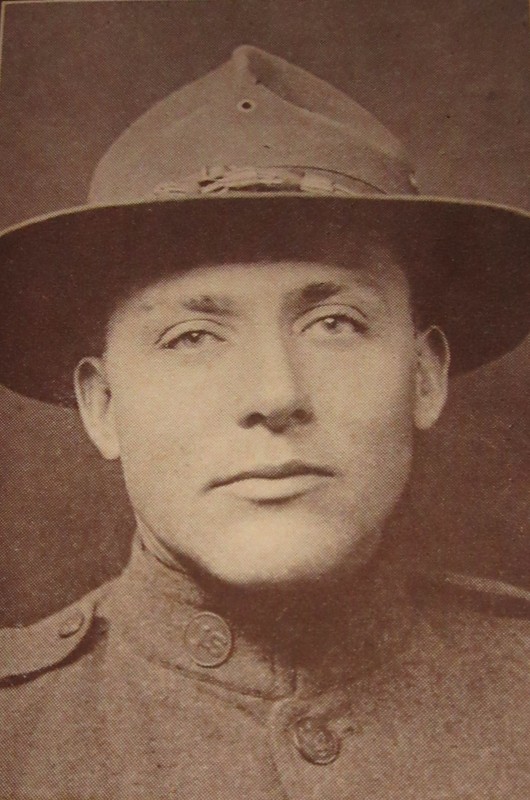 Headstone at Spring Hill Cemetery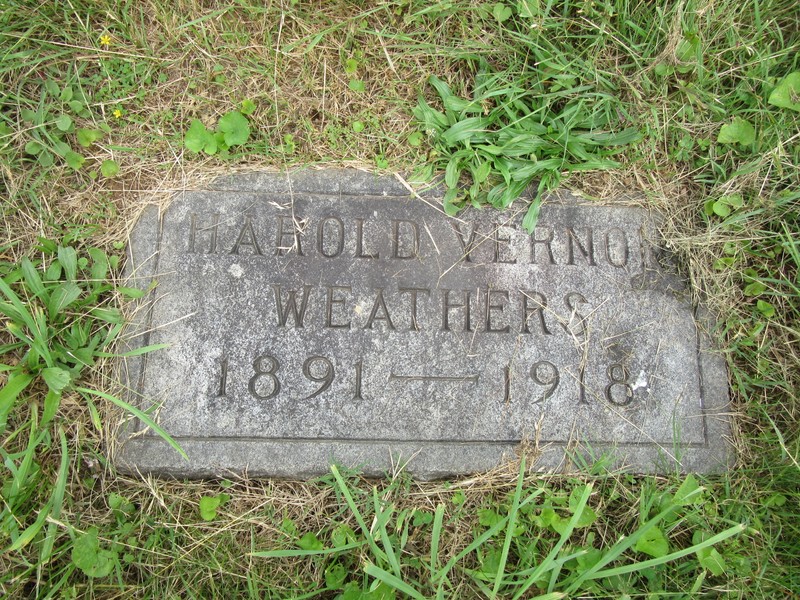 Backstory and Context
Harold Vernon Weathers was born on July 24th, 1891, in Divide, Colorado, to Frank M. and Jennie (Hunter) Weathers. He lived in Omar, Logan County, West Virginia, worked as a bookkeeper, and was married to Anna Elizabeth Weathers. He entered service on December 12th, 1917, and trained at Waco, Texas, and Wilbur Wright Field. He was assigned as a Private to the US Army Air Service but was given a discharge on account of his health around August 1918. He died of meningitis and Stokes-Adams disease at the Sheltering Arms Hospital, Hansford, Kanawha County, West Virginia, on October 28th, 1918.
HAROLD WEATHERS DIED AT HANDLEY
REMAINS WILL BE BROUGHT HERE TODAY
Deceased Was Recently Honorably Discharged From Service Because of Ill Health.
Mrs. John Davin, of 525 Fifth street, received word last night of the death of her brother, Harold Vernon Weathers, at the Sheltering Arms hospital, Handley. The remains will be brought to Huntington on No. 33 today and the funeral probably held Wednesday afternoon from the Davin home.
The deceased was 26 years old and is survived by his wife. He was one of the Huntington draftees and about two months ago was honorably discharged from the service because of ill health. His condition since then gradually grew worse.
 – Huntington Herald-Dispatch, October 29th, 1918
He was buried in Huntington's Spring Hill Cemetery. 
[From In the Service of Their Country - used with permission of the author]
Sources
Woodard, Benjamin. In the Service of Their Country: The Story of the Soldiers from Cabell County, West Virginia, Who Gave the Ultimate Sacrifice in the Great War. Sixth Printing. Benjamin Woodard - Lulu, 2019.
Image Sources
Honor Roll of Cabell County, W.Va. - Author's Picture (Benjamin Woodard)s

Author - Benjamin Woodard

Additional Information