Private 1st Class Curtis A. Dye
Introduction
Private 1st Class Curtis A. Dye; Born 28 Nov 1890 – Slate, WV; Died 6 Oct 1918 – France; Co. B, 313th Machine Gun Battalion, 159th Infantry Brigade, 80th Division – US Army
Images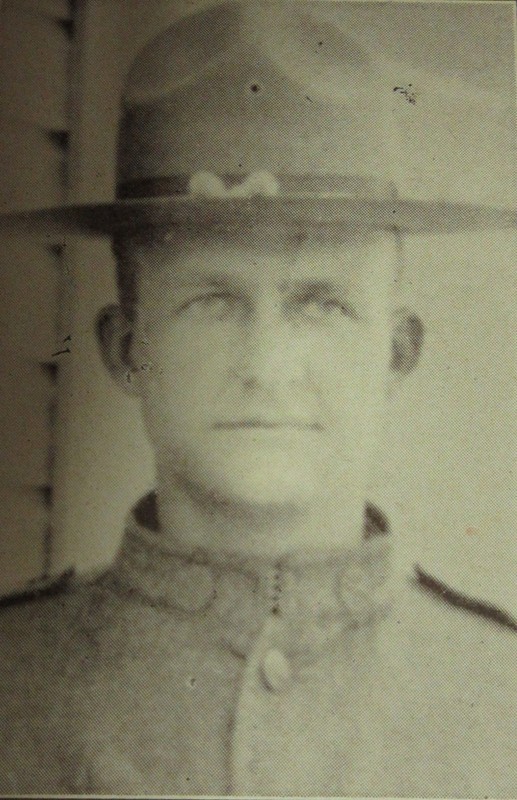 Backstory and Context
Curtis Alexander Dye was born on November 28th, 1890, in Slate, Wirt County, West Virginia, to Sylvester and Affie Dye. He lived at 215 Richmond Avenue, Huntington, and worked as a shipping clerk. He was inducted into service on April 2nd, 1918, and sent to Camp Lee, Virginia, for training. He was a Private, serial number 2472069, in Company B of the 305th Ammunition Train. He sailed for France as a Private First Class in Company B of the 313th Machine Gun Battalion, 159th Infantry Brigade, 80th Division, US Army. He sailed for France from Newport News, Virginia, on the MERCURY on May 24th, 1918.
His unit trained for several months in France before going to the front in August. They served in multiple actions up to end of the war. On October 4th, 1918, the unit began a large attack around Nantillois, France, which continued for several days. On October 6th, Private Dye and another member of his company, Corporal John Conway, were killed in action and buried near where they fell in a shell hole grave near the Bois de Beuge ("bois" is "wood"). His mother received word of his death a month later:
CURTIS A. DYE OF GUYANDOTTE DIES IN BATTLE
Telegram Received Yesterday by Mother, Mrs. Ed Vogt, of Richmond Street.
KILLED IN ACTION ON SIXTH OF OCTOBER
Well Known Young Man Left Here On April 2 For Camp Lee.
A telegram received yesterday by Mrs. Ed Vogt of Richmond street, Guyandotte, brought news of the death of her son, Curtis A. Dye, who was killed in action in France in October 6.
This young soldier, whose star has turned to gold, was a well known automobile worker before he left Huntington on April 2 with a contingent of selectives for Camp Lee. He had been overseas for several months and his letters home indicated that he was finding the life of a soldier full of wonderful thrills. They were always cheerful and courageous in tone. It had been many weeks since he had last written.
He was a private in Company B, 313th Machine Gun Battalion.
He leaves, besides his mother, Mrs. Vogt, one brother, Herbert H. Dye, a well known young business man of this city and financier of Huntington Lodge No. 21, Ancient Order of United Workman. Private Dye was also a member of this order and of Johnson Memorial M.E. church, south.
 – Huntington Herald-Dispatch, November 6th, 1918
His mother originally requested that his remains be sent home for burial quickly. However, the chaplain who buried Dye and Conway recorded conflicting coordinates and descriptions for their burial location; he first says that they were buried in separate graves near a road, but gives coordinates well within the wood; he later reports that they were buried in the same grave and gives coordinates well south of the road. Neither soldiers' grave was found after the war, and an investigation was commenced. Each soldiers' description was compared to Unknowns in the area and the chaplain was contacted and sent back a map with their grave marked. However, the information still conflicted, so they sent a map back to the chaplain for him to mark. He did not reply, and they were not able to find their grave, so the investigation was closed.
Both Dye and Conway were honored on the Tablets of the Missing at the Meuse-Argonne American Cemetery in France. Dye's mother was offered a Gold Star pilgrimage to visit the memorial, but declined with these words:
…if I went I don't feel that it would do me any good not knowing when I got there [if] I would be looking on some one else['s] grave instead of my boy Curtis so I feel that as every thing is over I will not go. I gave him up for a good cause…
His family placed a stone in his memory in the Dye Cemetery, Mineral Wells, Wood County, West Virginia.
Now, 100 years later, the World War One Centennial Commission's Doughboy MIA project has commenced a new investigation into Conway and Dye's location. They currently believe (October 2018) that their bodies were actually found in 1929, but in a different location than those provided by the chaplain; however, they are continuing to investigate as this case remains open.
[From In the Service of Their Country - used with permission of the author]
Sources
Woodard, Benjamin. In the Service of Their Country: The Story of the Soldiers from Cabell County, West Virginia, Who Gave the Ultimate Sacrifice in the Great War. Sixth Printing. Benjamin Woodard - Lulu, 2019.
Image Sources
Honor Roll of Cabell County, W.Va. - Author's Picture (Benjamin Woodard)

Additional Information