Center Building (former Regan Building), 319 - 321 - 325 South Main
Introduction
Originally built as a three story building in 1868-69 by Timothy Regan, this structure was remodeled (including removal of its third floor) in the second decade of the 20th century and renamed the Center Building because it sat in the middle of the block. This property has always been a mixed use building with storefronts on the first floor, offices and rooms on the second floor, and a large public meeting hall on the third floor (removed in 20th century). This location is within the National Register of Historic Places Carthage Courthouse Square Historic District (see link below).
Images
Contemporary image of Center Building, 2017.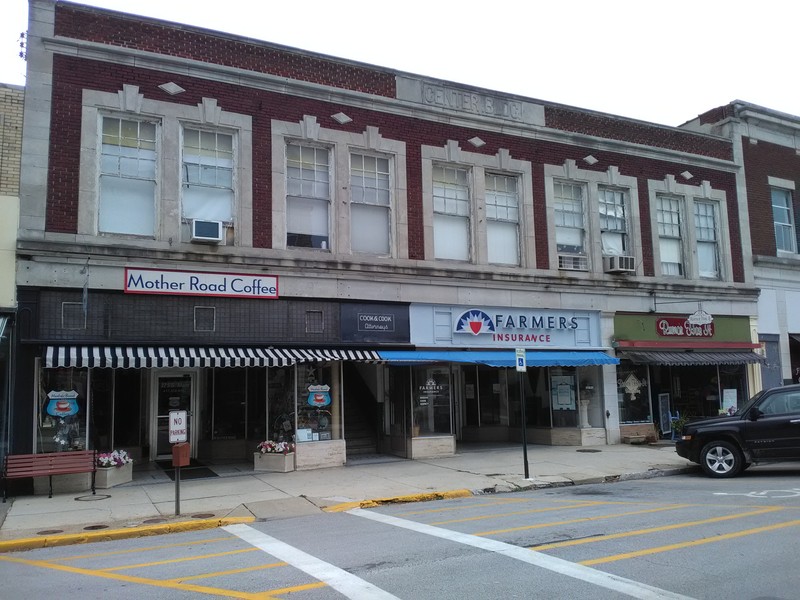 Regan Building is seen here as the original three story building surrounded by smaller frame buildings on the west side of the square, circa 1885.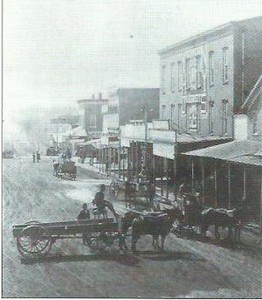 Turn-of-the-20th-century image of the Regan Building with painted signage on the building's facade.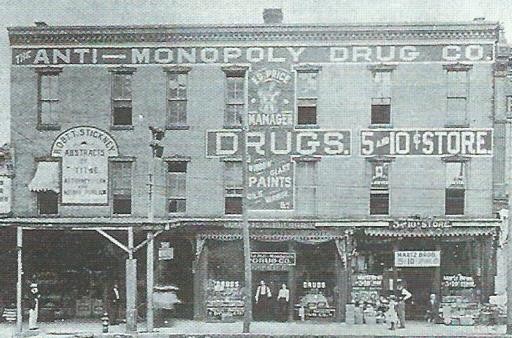 Entrance to Tiger Theatre, 1948.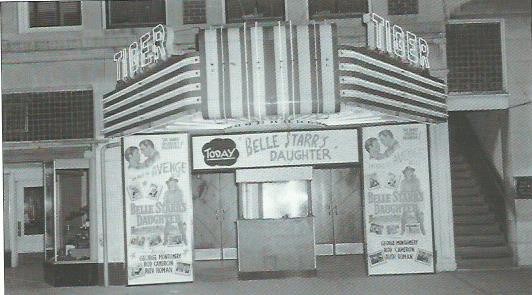 Interior view of Tiger Theatre, 1949.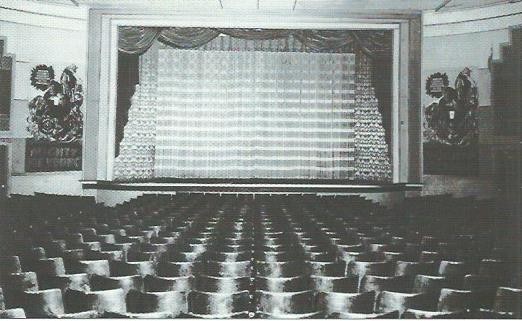 Dr. Everett's officer's uniform for U.S. Medical Corps service during World War I at Camp Dodge, Iowa, was purchased at Marks & Milton Men's Wear store located in this building. Displayed in 175th Carthage Anniversary exhibit at Powers Museum in 2017.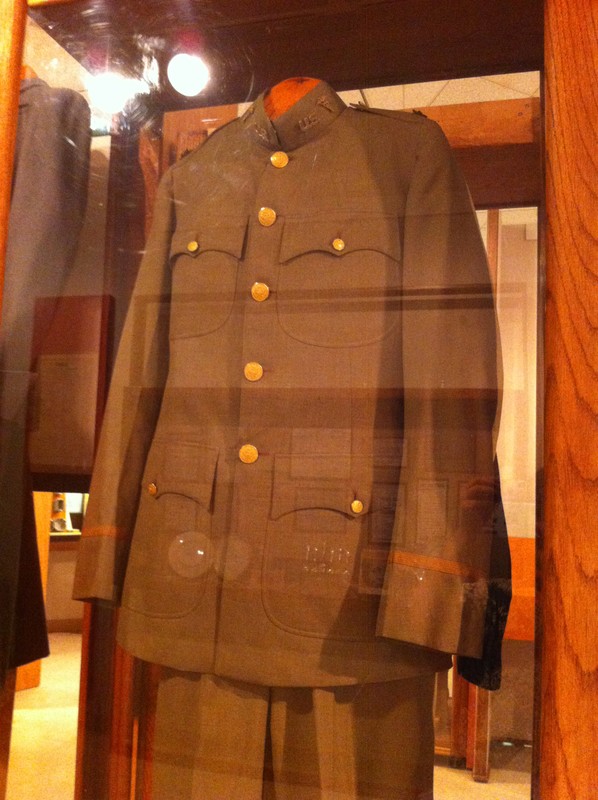 Digitization on CLIO part of Powers Museum's "Digital Carthage" project in honor of Carthage's 175th Anniversary (March 28, 2017 to March 27, 2018).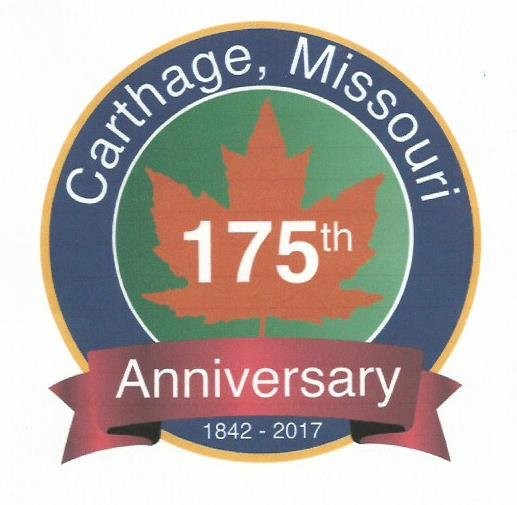 Walking through the Wards project made possible through a grant provided by the Missouri Humanities Council and the National Endowment for the Humanities, Spring 2017.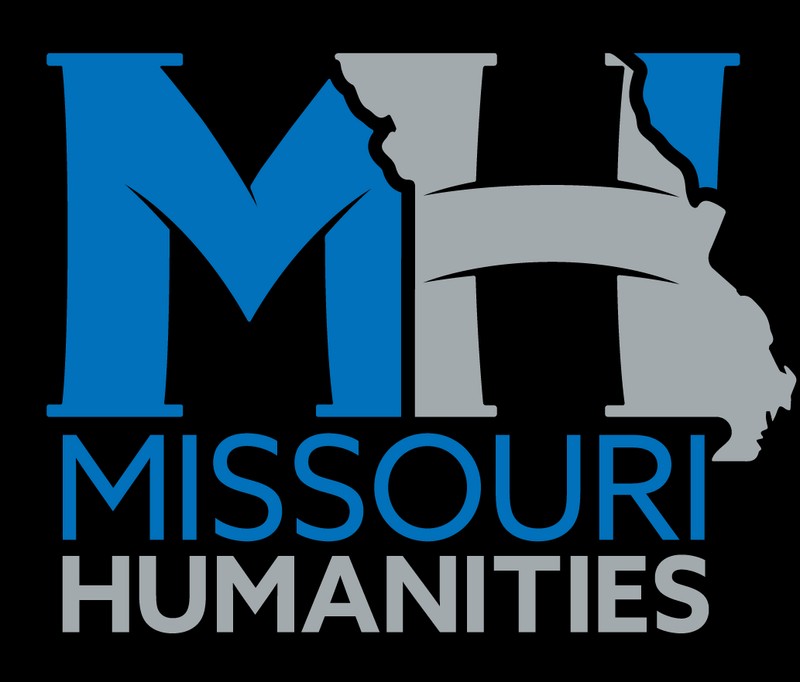 Backstory and Context
Timothy Regan was a lumberman and real estate developer in Carthage and oversaw several other businesses elsewhere in southwest Missouri. He also was the second mayor of Carthage. One of the earliest and largest buildings built after the Civil War when Carthage was reconstructed, this structure first housed three merchants on the first floor, professional offices and sleeping rooms on the second floor, and a third floor meeting hall used by lodges, churches and other organizations including Jasper County officials for temporary courthouse quarters in the 1870s. Susan B. Anthony presented her lecture "Good Women and Bad Men" in 1875 in Regan's Hall as the third floor was called.
Carthage's Post Office was located to the rear of this building in the 1880s when the building was owned and expanded by Timothy's son Samuel. Among early occupants were S. B. Corn's Champion Store (1870s), Yergin & Hurty Drugs (1870s; later just A. M. Hurty in 1880s), Anti-Monopoly Drug Company (1890s-1900s), and "Colonel" John and son William Dent's Grocery Store (1880s). (John Dent was President U. S. Grant's brother-in-law. At John's death in 1889, Mrs. Anna Dent and her son moved away, but years later she returned to Carthage to live until her death in 1932. She is buried in Park Cemetery.)
James Luke and Samuel Boggess purchased the building in 1915 and began planning for the removal of the third floor and the refacing of the building to its current appearance but work was not completed until 1921 when the structure was renamed the Center Building. Among the twentieth century merchants at this address were Marks & Milton men's Shop (later Milton's Men's Shop), Murray Drugs (later Murray-Duncan Drugs expanding into two storefronts), Tiger Theatre and Jaffe's Shoe Store. Two major fires in 1936 and 1954 required the reconstruction of this building each time.
Sources
Hansford, Michele Newton. Images of America: Carthage, Missouri. Charleston SC: Arcadia Publishing, 2000.
Utter, Wade and Hansford, Michele Newton for Powers Museum. Images of America: Carthage, Missouri 1940-1990. Charleston SC: Arcadia Publishing, 2013.
Vandergriff, Sue. Then & Now: An Architectural History of the Carthage, Missouri Square & Nearby Structures. Carthage, Missouri: author, 2003.
Powers Museum Vertical Files: Regan Building, Center Builiding.
Image Sources
2017 Photograph by Michele Hansford.

Street scene photograph former Powers Museum exhibit image.

Regan Building photograph former Powers Museum exhibit image.

Tiger Theatre photographs former Powers Museum exhibit images.

Uniform from Powers Museum Collection.

Additional Information