Central National Bank Building (former), now United Missouri Bank, 300 South Grant Street
Introduction
This corner has been been home to a succession of banks including the current United Missouri Bank (UMB), Central National Bank (CNB), and First National Bank (latter established at this site in 1872). First National's 1891 building was torn down in 1963, along with other historic commercial buildings to the south, to make way for a new facility for CNB that had bought out 1st National Bank operations in 1931 (CNB formerly located at 149 East Third Street - see Clio entry for that address). This structure is within the Carthage Courthouse Square Historic District on the National Register of Historic Places. Although this Mid-century Modern building was a non-conforming structure when the district was first added to the National Register, it now is well over fifty years old itself.
Images
Current United Missouri Bank building built in 1963-64, located at 300-320 South Grant Street.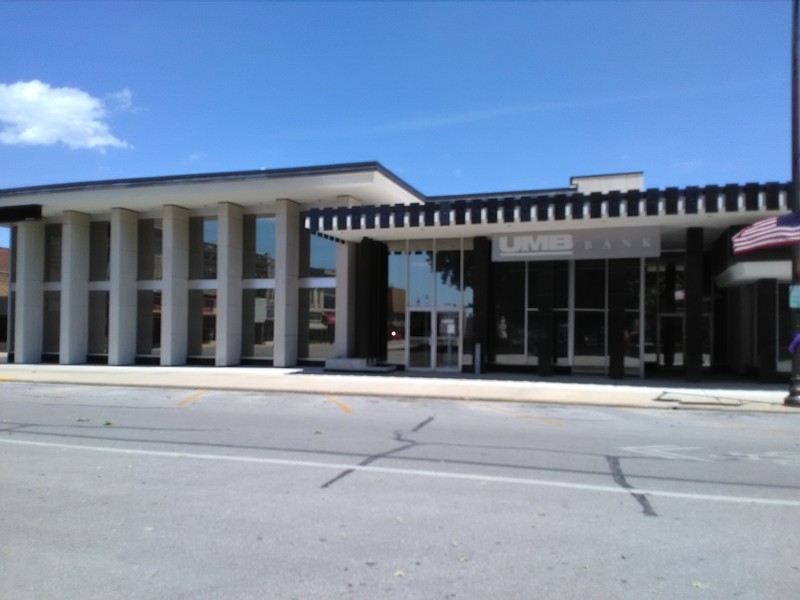 First National Bank Building located at 300 South Grant Street, c.1900-05.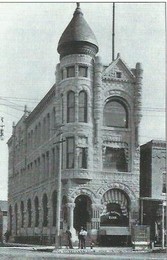 1898 1st National Bank check in the collection of the Powers Museum. Mrs. C. F. Easton is payee and W. A. Williams is payer. It was displayed as part of the 175th Anniversary of Carthage Exhibit at the Powers Museum.

New Central National Bank (on former 1st National Bank site) in 1964. From CNB brochure displayed in 175th Anniversary of Carthage Exhibit.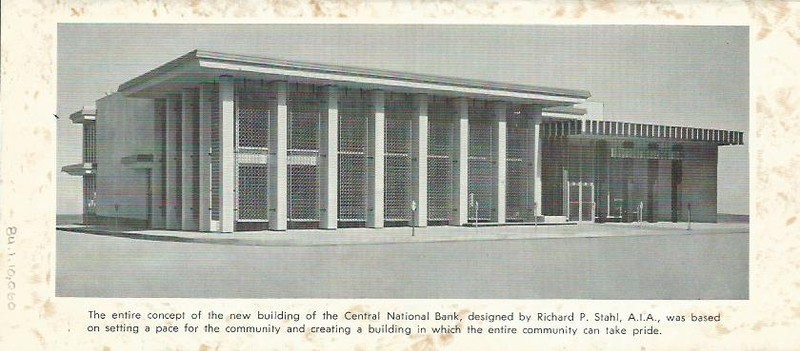 Interior views of 1964 Central National Bank building (now United Missouri Bank). From CNB brochure displayed in 2017 exhibit.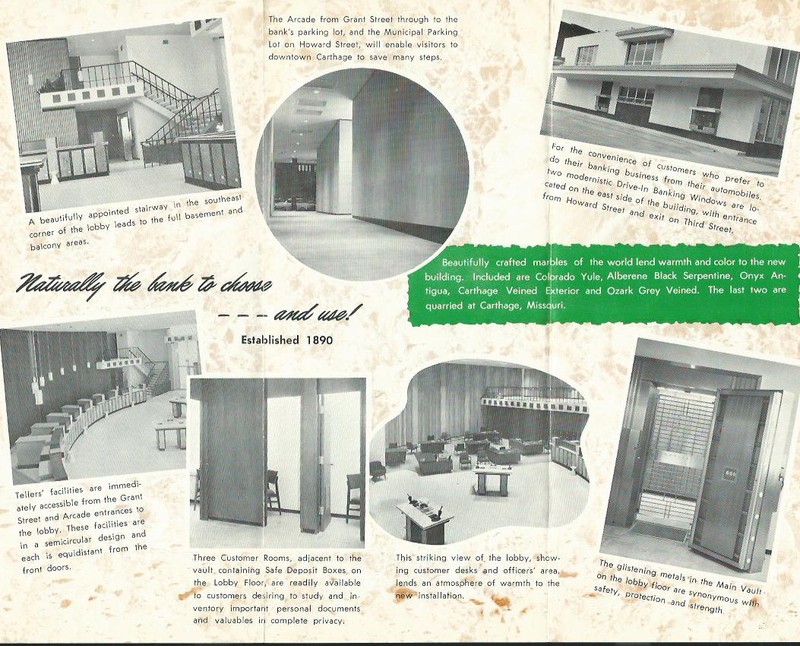 Old First National Bank Building before building to the south was altered in the 1924 expansion of the bank.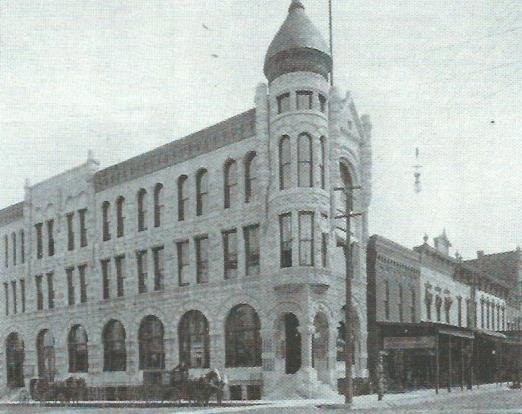 Digitization on CLIO is part of Powers Museum's "Digital Carthage" project in honor of Carthage's 175th Anniversary Celebration (March 28, 2017 through March 27, 2018).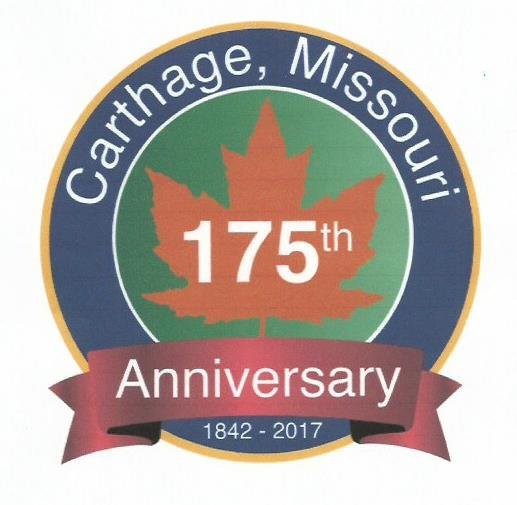 Funding for the Walking in the Wards tour was made possible by a grant from the Missouri Humanities Council and the National Endowment for the Humanities, Spring 2017.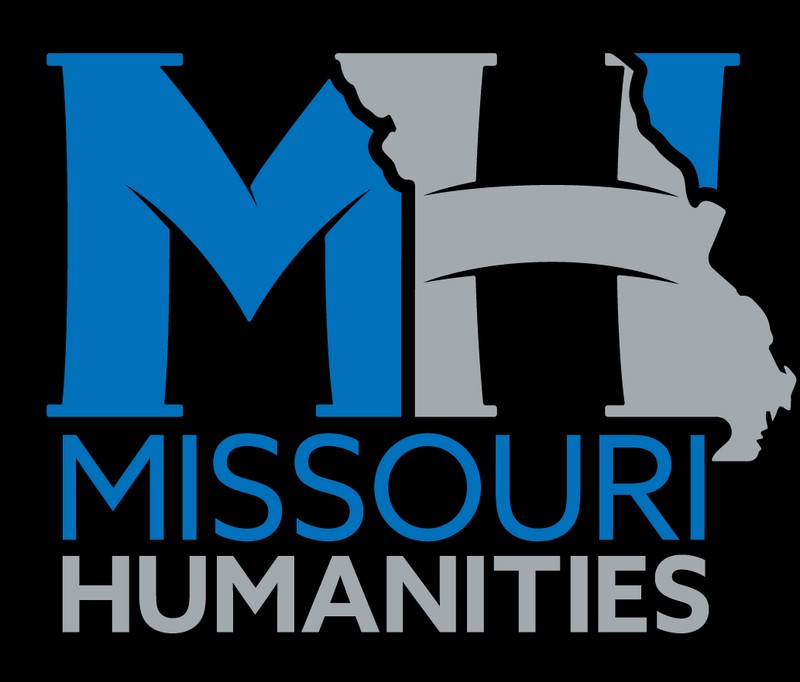 Backstory and Context
The First National Bank was established in 1872 by Jesse Thacker, President, and several other board members and operated at this location in a two-story brick building. In 1891, the bank built one of the first large-scale commercial buildings constructed entirely of local limestone. (Grace Episcopal Church at 820 Howard Street was the first all-limestone church structure built in 1890.) After the bank's construction project, the quarrying of local stone escalated and was used for more than just ornamental details on homes and commercial buildings.
The structure was designed by Carthage architect C. W. Terry and built by the McNerney Brothers who were contractors and quarry owners. Terry's other designs in Carthage were the 1st National Bank board member Eugene O'Keefe's Cassil Place home on West Central (see Clio entry for Cassil Place), Dr. D. F. Flower's home at 901 Grant and Curtis & Nira Wright's Home at 304 West Macon Street (see Clio entry for this address). The O'Keefe home was moved late in the 20th century to the Precious Moments complex southwest of town but is not open to the public any more. The Flower's home still stands. The Wright home was moved in the late 1980s to Eureka Springs, Arkansas. Terry had worked in Rochester, New York, and Wichita, Kansas, prior to moving to southwest Missouri. 
In 1924, 1st National Bank expanded its banking facility south from the original building and erected a four-story commercial structure designed by George Hulin and constructed by J. L. Berkebile. Exterior and interior limestone and marble was provided by the Consolidated Marble and Stone Company of Carthage. It was this set of buildings that Central National Bank took over in 1931. These structures and other historic buildings to the south were torn down for the current structure much to the lament of many Carthage residents at the time and still today. However, the building has started to be noted for its modern exterior (missing original decorative metal screening between the limestone columns) and its almost pristine Mid-century Modern interior.
Sources
"First National Bank of Carthage Building." Carthage Press, February 4, 1892, page one.
"First National Bank Building Opening Booklet." Carthage MO: First National Bank, 1924.
Hansford, Michele Newton. Historic Images of America: Carthage, Missouri. Charleston, SC: Arcadia Publishing, 2000.
Powers Museum Vertical Files: United Missouri Bank, First National Bank, Central National Bank
Utter, Wade and Hansford, Michele Newton for Powers Museum. Images of America: Carthage, Missouri 1940-1990. Charleston SC: Arcadia Publishing, 2013.
Image Sources
2017 Building image by Michele Hansford.

Circa 1900 building image, former Powers Museum exhibit image.

Check from Powers Museum Collection.

1964 Brochure images from Powers Museum Collection.

Circa 1924 building image, former Powers Museum exhibit image.

Additional Information