Hawley Memorial Dormitory
Introduction
Hawley Memorial Dormitory was built in late 1950s to honor the past Park president Frederick William Hawley and his Wife Pauline Hawley. The Hawley's had invested a great deal to the improvement of the University that the building name was much deserved. It was first a Dormitory that held 95 students, but was later converted to classrooms, and offices in 2010. It is still used as office space and classrooms today. This building still stands.
Images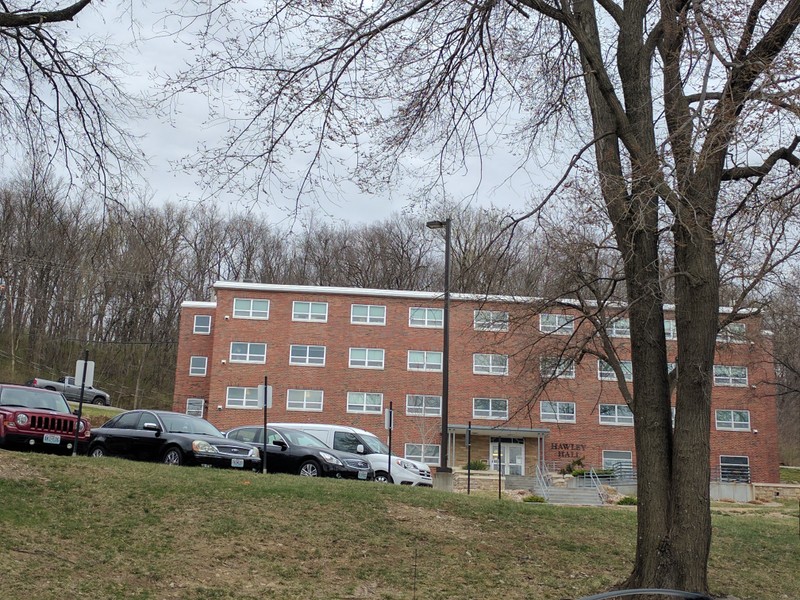 Hawley Hall from West enterance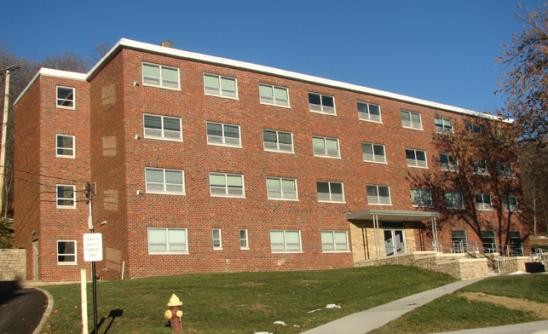 Backstory and Context
The Hawley Memorial Dormitory honored Park University's president Dr. Frederick Hawley, and his wife Pauline Hawley. The Hawley's made many improvements on the Park campus, including the building and remodeling of many of the buildings still standing today. The Hawley Memorial Dormitory was a dormitory that accompanied 95 students. Built in January of 1957, the building is one of the later built buildings of Park University. The buildings total cost was $325,000, and was built in less than a year. This colonial style building, with a limestone base, has four floors, and is one of the few buildings which was built using brick instead of the traditional Park University limestone. In 2010, the building was turned from a dormitory to office space and classrooms. This building now holds Park University's Social work, Criminal Justice, and Interior Design offices, as well as classrooms.
Sources
Beck, Bill. Fides et labor: 140 years of pioneering education: the story of Park University. Virginia Beach, VA: The Donning Company Publishers, 2015.

Tipton, Mary L. A Chronicle of memories: Park College - 1875- 1990. Parkville, MO: Arrow
Press, Inc, 1990.

Hawley Memorial Dormitory Records. The Park Building Collection. Fishburn Archive and Special Collections. Park University, Parkville, MO.

Additional Information