Shoeless Joe Jackson Museum
Introduction
Opened in 2008, the "Shoeless" Joe Jackson museum is home to the famous baseball player Joe Jackson. Jackson is most famously known for his involvement with the "Black Sox' scandal of 1919. The museum is located in his original home in Greenville, SC where he lived and died. Inside the museum are an array of displays of artifacts, photographs, films, and other items associated Jackson's life and baseball career. This museum has been locally funded and volunteer operated since its opening.
Images
The Shoeless Joe Jackson Museum, the house in which he lived and died. It was moved from its original location in 2006.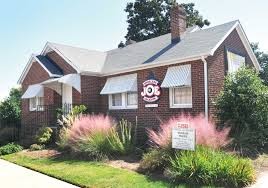 Self- Portrait of Shoeless Joe Jackson.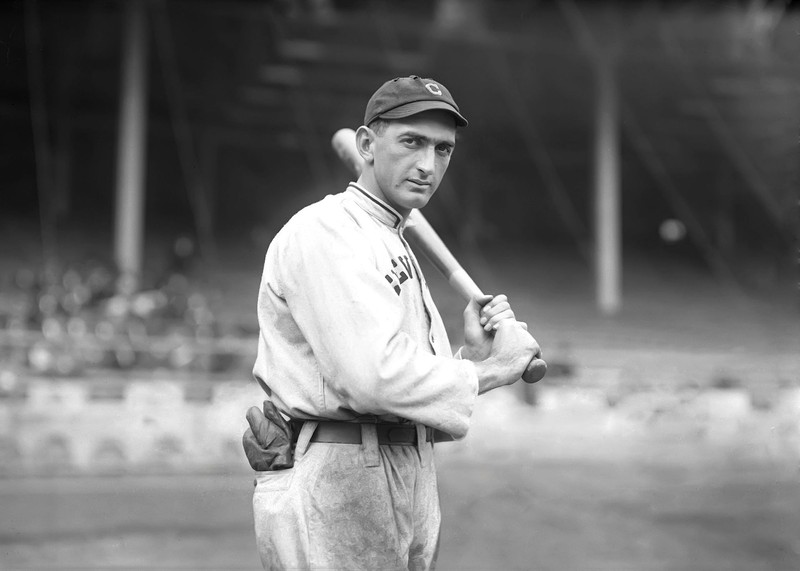 Black Betsy, the baseball bat used by Joe Jackson for the majority of his baseball career.

A vintage 1940s baseball card of Joe Jackson.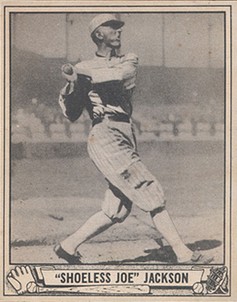 Scanned photo from SC archive discussing the Joe Jackson Holiday.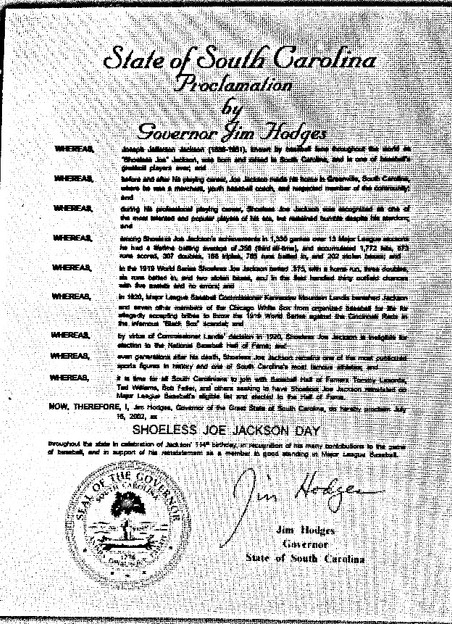 Backstory and Context
Joe Jackson's story starts off in Pickens County, South Carolina, where Jackson was born on July 18th, 1888. Not long after in the year 1901, Jackson would move to a small town near Greenville, South Carolina. Jackson was from a large family, and had eight siblings. He was born to the parents of George and Martha Jackson. His father worked in the local Brandon Mill, while his mother was a homemaker. Jackson never learned to read or write, but instead took on the same role as his father, working in the mills. Due to working in the mills at a young age, Jackson was a very weak child. It wasn't until later in his life that he would grow to be strong, at his full height he would reach 6'1 and weigh 178 pounds.
From a young age, Jackson was an exceptionally good baseball player and at the age of thirteen years old he joined a mill team. During his baseball career, Jackson became known for his nickname "Shoeless Joe". He gained this nickname after playing a major league game during this game, Jackson was spotted playing bare foot because his new shoes were not yet broken in. A fan from the opposing team noticed this,and yelled at him saying that he was a "shoeless bastard", the nickname has been around ever since. In addition to his own personal nickname, his bat also had a nickname, Black Betsy. This name originated because the bat was often covered in tobacco juice.
Jackson continued to play mill baseball throughout his teenage years, until 1908 when he would become signed to the Greenville Spinners baseball team. He quickly became recognized as the best player in the Carolina Association. At the age of nineteen he got his first big break and was signed by Connie Mack to play for Philadelphia Athletics. Jackson first played in the major leagues on August 25th, 1908. Not shortly after, he would return home to his wife because he was homesick. Throughout the next few years, Jackson switched from playing in the major leagues and playing in Philadelphia. He quickly rose to stardom thanks to his loving personality and excellent baseball skills.
During the year of 1915, Jackson became signed to the Chicago White Sox. This team was considered one of the greatest during the time period when Jackson was playing. In the year of 1919, the White Sox had the chance for the World Series. Jackson and seven others on the 1919 Chicago White Sox team were accused of fixing the World Series against the Cincinnati Reds. The players were promised extra money if they gave up the game to the Reds, instead of taking the title home for themselves. Jackson's involvement with the scandal is unclear, but he denied all charges put against him. The players were acquitted in court, but Jackson was banned in 1921 from every playing ball again. Jackson spent the rest of life denying he was involved.
After the scandal, Jackson moved back to his hometown of Greenville in the year 1932. He would live here until his death. He went on to own a restaurant and liquor store downtown, which he operated with his wife Katie. He occasionally enjoyed "outlawed ball" through his later years. He also taught young children the rules of baseball in his past time. Jackson died at the age of 63 on December 5, 1951 after suffering a heart attack..
Sources
Asinof, Eliot. Shoeless Joe Jackson. Encyclopedia Britannica. June 23, 2011. Accessed February 21, 2017. https://www.britannica.com/biography/Shoeless-Joe-Jackson.

Gropman, Donald. Say It Ain't So, Joe!: The True Story of Shoeless Joe Jackson. Citadel Press, 1999.

Fleitz, David. Shoeless Joe Jackson. Society for American Baseball Research. Accessed February 21, 2017. http://sabr.org/bioproj/person/7afaa6b2.

McKittrick, Rosemary. ""Shoeless" Joe Jackson." Collector's Corner. Collector's Corner, March 01, 2006.

Photo Credit:https://www.tripadvisor.com/LocationPhotoDirectLink-g54258-d3572265-i56224377-Shoeless_Joe_Jackson_M... http://www.dailymail.co.uk/news/article-2945459/Rare-Shoeless-Joe-Jackson-autograph-photo-bring-100-... https://www.thenationalpastimemuseum.com/artifact/joe-jacksons-hillerich-bradsby-Black-betsy-profess... https://www.psacard.com/articles/articleview/6536/arnold-rothstein-1882-1928-financier-1919-Black-so...


Additional Information