U.S. Post Office, Lewisburg, WV
Introduction
This historic post office was constructed in 1937 and contains a mural entitled "Old Time Camp Meeting" that depicts a social and religious event of local importance. The mural was painted in 1940 by Robert Franklin Gates as part of President Franklin Roosevelt's New Deal Program. Gates (1906-1982) studied at the Detroit School of Arts and Crafts and the Art Students League. He became head of the art department at American University in Washington, D. C.
Images
The post office was completed in 1937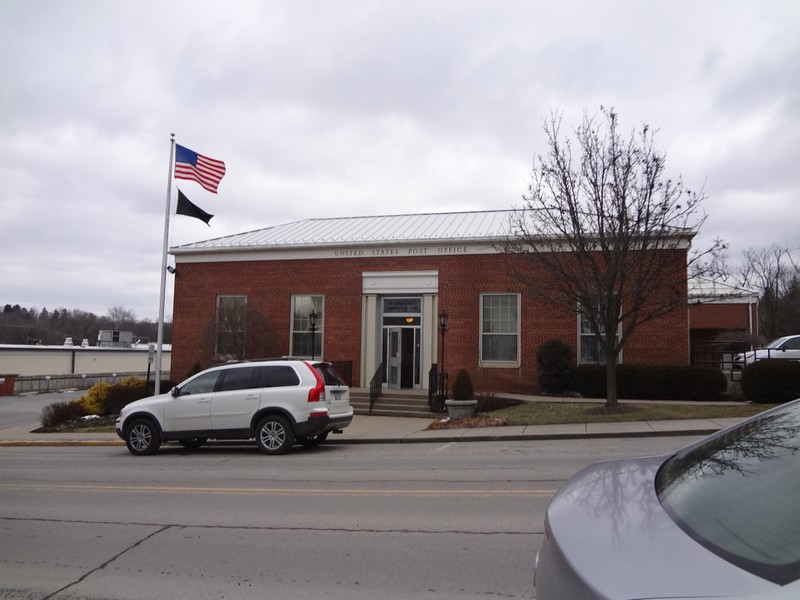 "Old Time Camp Meeting," Robert Gates, 1940.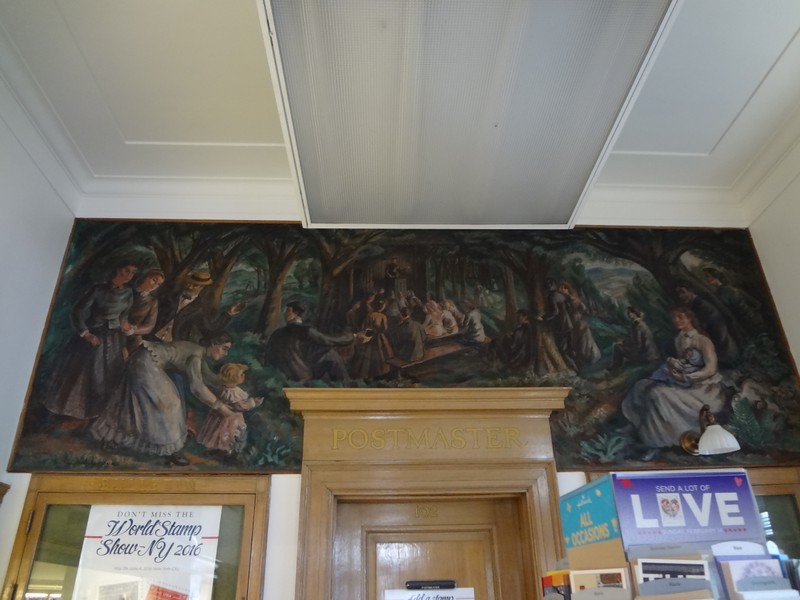 Lewisburg Post Office soon after construction from Greenbrier Historical Society archives.
Backstory and Context
The U. S. Treasury Department's Section of Painting and Sculpture, known as the "Section" was created in 1934 to provide jobs for artists. More than 1,000 contracts were awarded before the project ended in 1943. At the time, the artistic community was inspired by the Mexican muralists Diego Rivera, Jose Clemente Orozco and David Alfaro Siqueriros. Murals were painted and installed throughout the United States, largely in post offices and courthouses. Many of the murals have disappeared or fallen into disrepair. Other murals by Robert Franklin Gates may be found in post offices in Bethesda and Oakland, Maryland.
Additional Information