Wolf Mountains Battlefield National Historic Landmark
Introduction
Wolf Mountains Battlefield is where the last battle of the Great Sioux War (1876-1877) took place. The site is also known as "Where Big Crow Walked Back and Forth." It gained status as a National Historic Landmark in the year of 2008. Today the battlefield remains for the most part unchanged to how it was when it hosted this battle.
Images
Wolf Mountains Battlefield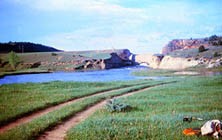 Wolf Mountains Battlefield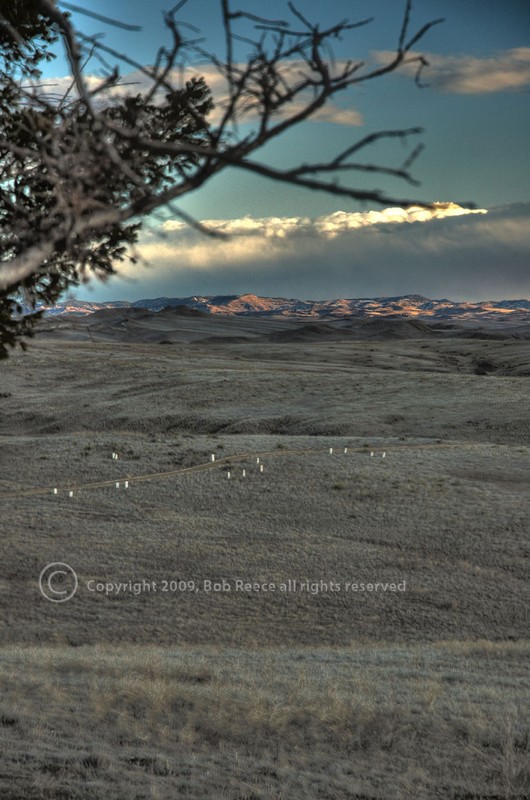 Backstory and Context
The battle took place in the 1876 winter when about 2000 Northern Cheyenne and Sioux were regularly at the southern areas of the Yellowstone River. Following a disappointing scout in the Musselshell region, Colonel Miles and the 5th Infantry went back to the Tongue River Cantonment. At this time on December 16, 5 Sioux members that belonged to the Crazy Horse camp came upon the cantonment in an attempt to figure out a possible end to the problem. As soon as the Sioux arrived they were ambushed without cause by Miles' Crow scouts. The U.S. troops attempted to stop the Crow scouts but to no avail. The Crow murdered all of the Sioux that had arrived.
After this attack and hearing about recent raiding south of them, Miles decided to move his men to the field on December 31. On January 7 the temperature had fallen to 0˚ Fahrenheit and there was 3 inches of new snow on the ground. The moving soldiers came into contact with a party of Native American women and babies who were taken as prisoners. A fight then broke out between some Native Americans and 4 companies of troops. It is said that at one point during the battle a Northern Cheyenne called Big Crow repeatedly walked in front of the troops on a ridgeline to show his powerful medicine and his resistance to bullets. However, he was shot and the other Native Americans on site had to move him.
It has been recorded that in the cold weather the Native Americans built fires to stay warm due to the fact that they did not wear much clothing. At the same time it is said that the troops marched around to keep circulation during the battle. On January 8, some of Crazy Horse's men arrived cause more fighting; the weather that morning consisted of snow with a temperature of 12˚ and dropping. Following about 5 hours the number of Native Americans on the battlefield were becoming less. Each side began to take care of their injured and in the afternoon the Native Americans left altogether; it was discovered later that there were several blood and drag marks in the snow along the path the Native Americans took when they left the battlefield. Despite this retreat Miles' men tried to find the Native Americans on January 9, however Miles eventually decided to bring them back to the cantonment, all while having to fight the horrible weather. The weather went anywhere from -28˚ to 44˚ and the troops had to cross and re-cross the Tongue River several times, therefore suffering more. By the time the campaign of the Battle of Wolf Mountains was over the troops had travelled through the river 125 times.1
Sources
Overview: "City Profile," accessed on July 26, 2015, http://www.cityprofile.com/montana/wolf-mountains-battlefield.html Footnote 1: "Battle of Wolf Mountains 135th Anniversary This Month," accessed on July 26, 2015, http://www.blm.gov/mt/st/en/info/newsroom/2012/january/wolfmtnsanniv.html
Additional Information