Norfolk County Courthouse
Introduction
This Greek Revival courthouse was built in 1827 and expanded over the 19th century. It was site of the controversial Sacco-Vanzetti trial in 1921. The house currently houses the Norfolk County Superior Court.
Images
The building was declared a National Historic Landmark in 1972, and is listed on the National Register of Historic Places.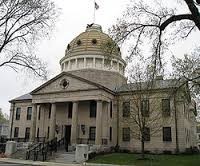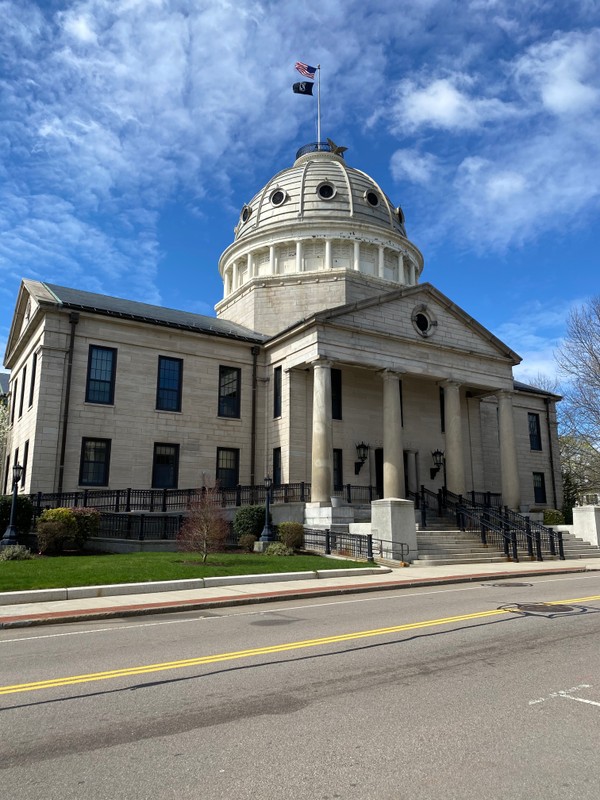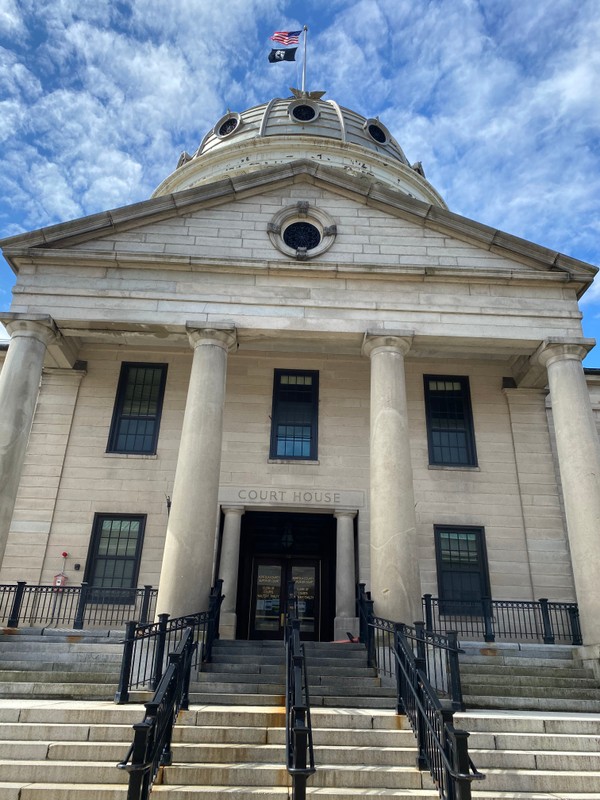 Backstory and Context
The original portion of the courthouse was built in 1827 by a noted Boston carver and builder, Solomon Willard. At this time the house was a rectangular, Greek Revival edifice of granite, with nearly-identical tetra style pedimented porticos at either end. In 1863 the building was enlarged, and also topped with a dome. This dome was later replaced with the current one (1890's), and the interior of the building was given a decorative treatment with Greek motifs. Since the famous Sacco Vanzetti trial, the Norfolk County Courthouse remained the same, without any significant changes, both in the exterior and in the interior.
In May 1921, one highly charged trial took place in this building, the case of two Italian immigrants Nicola Sacco and Bartolomeo Vanzetti , both Italians who were convicted of murdering a guard and a paymaster during the armed robbery of a shoe factory in Braintree.
The arrest of Sacco and Vanzetti had coincided with the period of the most intense political repression in American history, the "Red Scare" 1919-20. The police trap they had fallen into had been set for a comrade of theirs, suspected primarily because he was a foreign-born radical. While neither Sacco nor Vanzetti had any previous criminal record, they were long recognized by the authorities and their communities as anarchist militants who had been extensively involved in labor strikes, political agitation, and antiwar propaganda.
On May 31, 1921, they were brought to trial before Judge Webster Thayer of the Massachusetts Superior Court, and on July 14 both were found guilty by verdict of the jury. Socialists and radicals protested the men's innocence. Many people felt that the trial had been less than fair and that the defendants had been convicted for their radical, anarchist beliefs rather than for the crime for which they had been tried. Although the arguments brought against them were mostly disproven in court, the fact that the two men were known radicals (and that their trial took place during the height of the Red Scare) prejudiced the judge and jury against them. On April 9, 1927, Sacco and Vanzetti's final appeal was rejected, and the two were sentenced to death.
Sources
http://pdfhost.focus.nps.gov/docs/NHLS/Text/72001312.pdf http://en.wikipedia.org/wiki/Norfolk_County_Courthouse http://www.history.com/this-day-in-history/the-sacco-vanzetti-case-draws-national-attention http://www.writing.upenn.edu/~afilreis/88/sacvan.html http://www.digitalhistory.uh.edu/disp_textbook.cfm?smtID=2&psid=3387
Additional Information