Historic Hanna's Town Blacksmith Shop
Introduction
The Blacksmith Shop at Historic Hanna's Town is a new addition to the site. The small cabin used to show what a first year cabin would have looked like but now houses equipment that a blacksmith uses and would have used during the time of Hanna's Town. Blacksmithing was a crucial part of early American trade and although Hanna's Town was a small subsistence farming community, the town would have had a blacksmith shop.
Images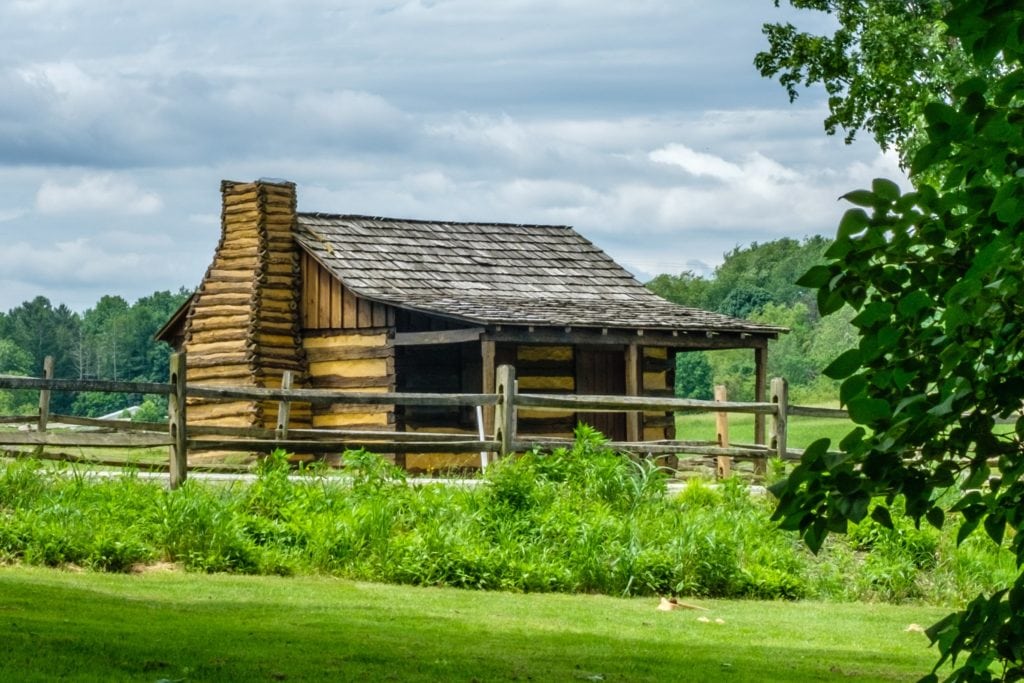 Back view of the Blacksmith Shop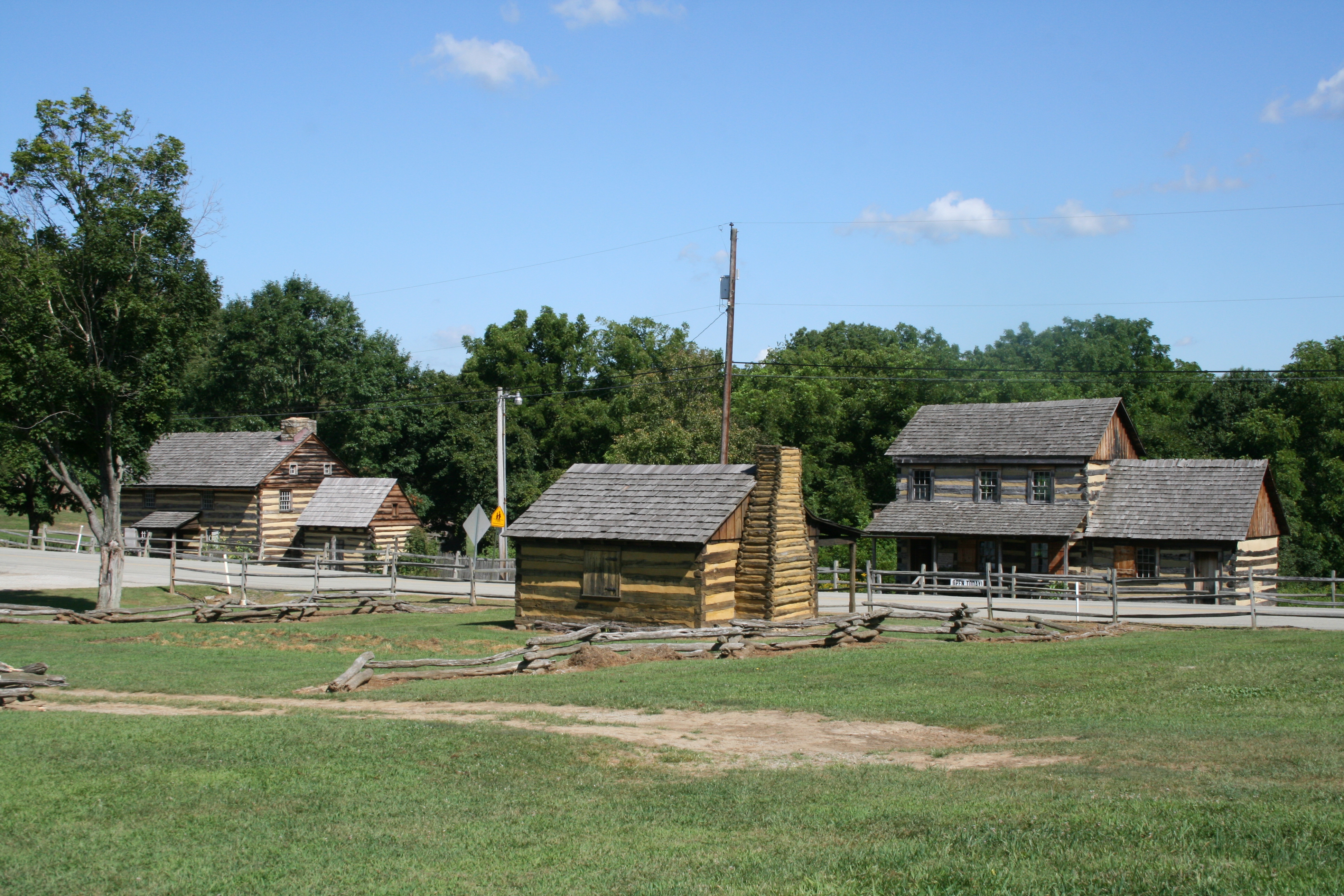 Backstory and Context
Hanna's Town was a small subsistence farming community that had no need for any shops or buildings other than housing and an occasional tavern. Records show that Hanna's Town had about 30 homes, three taverns, and a blacksmith shop. Blacksmithing was an essential part of early American trading and most colonial towns had an active blacksmith. It is believed that Hanna's Town had a blacksmith shop that was the only "business" other than the three taverns on site.
There are occasional demonstrations that take place in the blacksmith shop at Historic Hanna's Town. The local blacksmith, Rex Baughman has also made some of the hinges on the doors in the houses on site. There are also some pieces in the tavern that Rex has made. Most tools that are used in the blacksmithing demonstrations were donated by the family of David "Pokey" Ridenour.
The Blacksmith Shop was not moved to Historic Hanna's Town from another place but was constructed from scratch. The logs that were used to build the cabin came from a small spring house that stood on a farm on route 119 and originally date back to 1775. The logs were donated to the Westmoreland County Historical Society in 1994 and were used to construct the cabin that would become the Blacksmith Shop.
Sources
Colonial Culture - Occupation. 2019. http://www.smplanet.com/teaching/colonialamerica/culture/occupations.
Westmoreland County Historical Society. 2020. "Hanna's Town Tour Manual". Westmoreland County Historical Society.
Image Sources
https://westmorelandhistory.org/hannas-town

https://diganthro.wordpress.com/hannas-town/

Additional Information