Chase-Bishop-Beagle Barn
Introduction
While the farm was originally settled by Judah Chase in the 1830s, this barn was built in the early 1900s, after the property changed hands to David Bishop. It was purchased by the Beagle family in 1977. The only gambrel roof barn on the Barn Tour in 2019, it was likely one of the last timber framed barns built in the area before transitioned to dimensional lumber. (c. 1900)
Images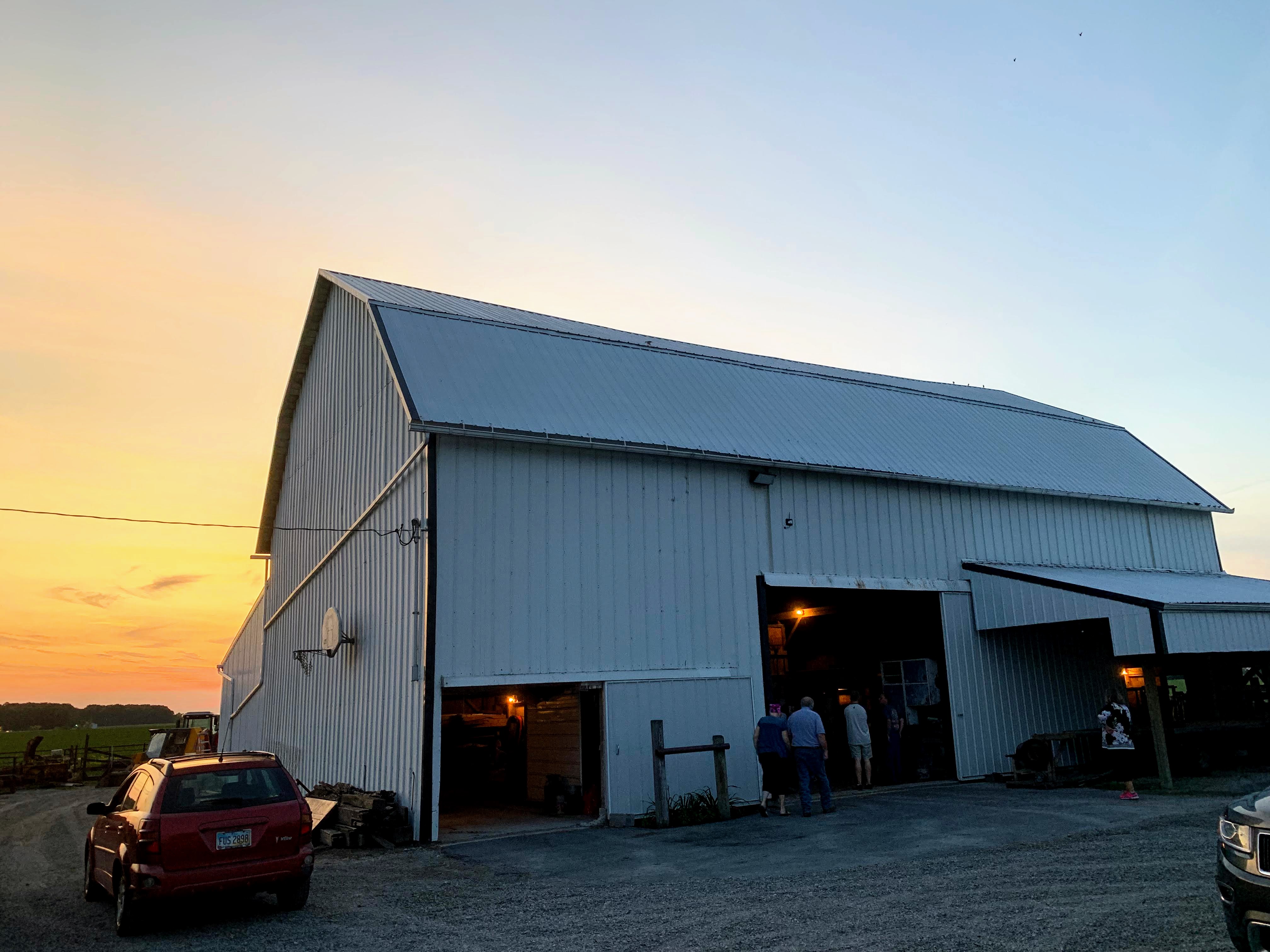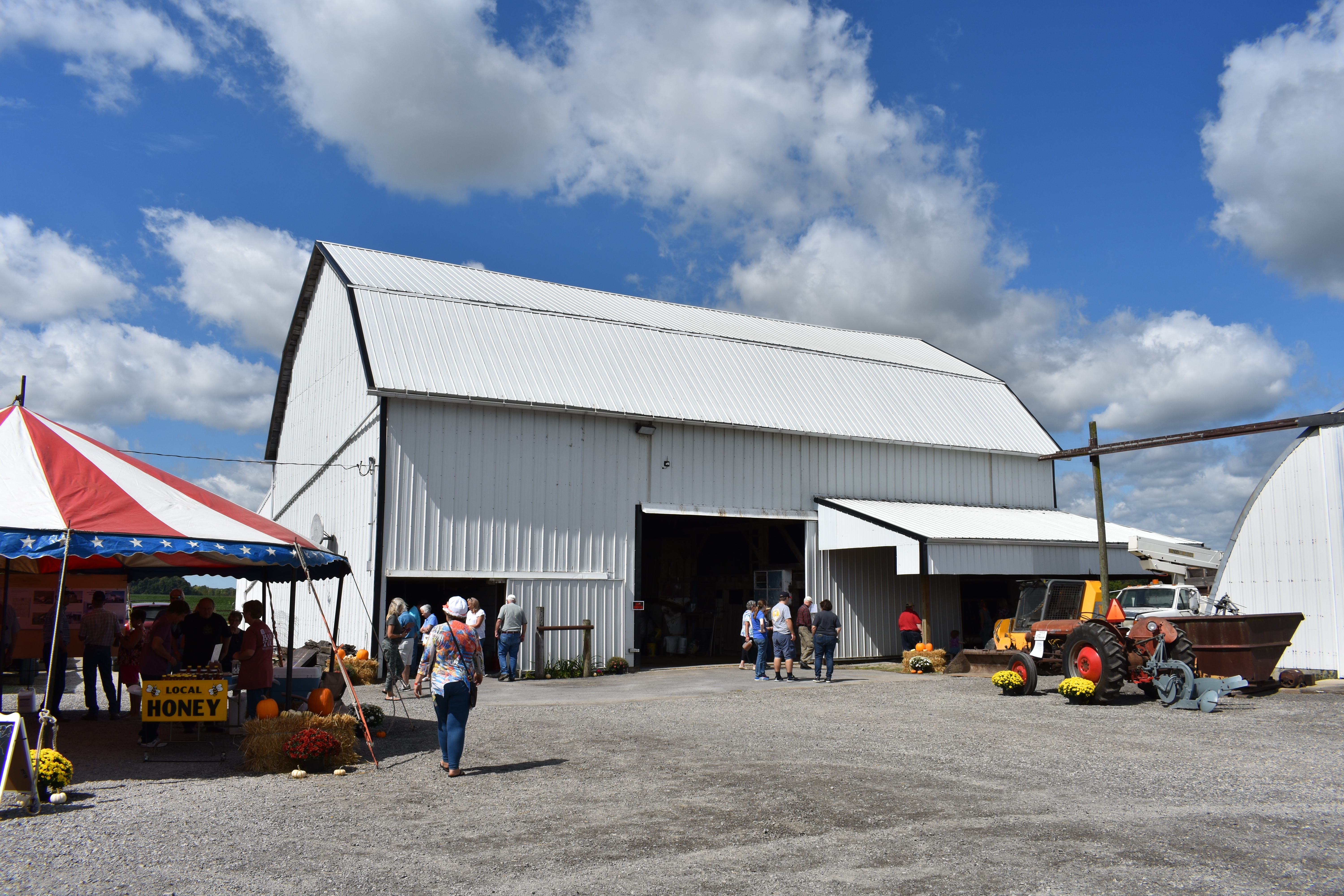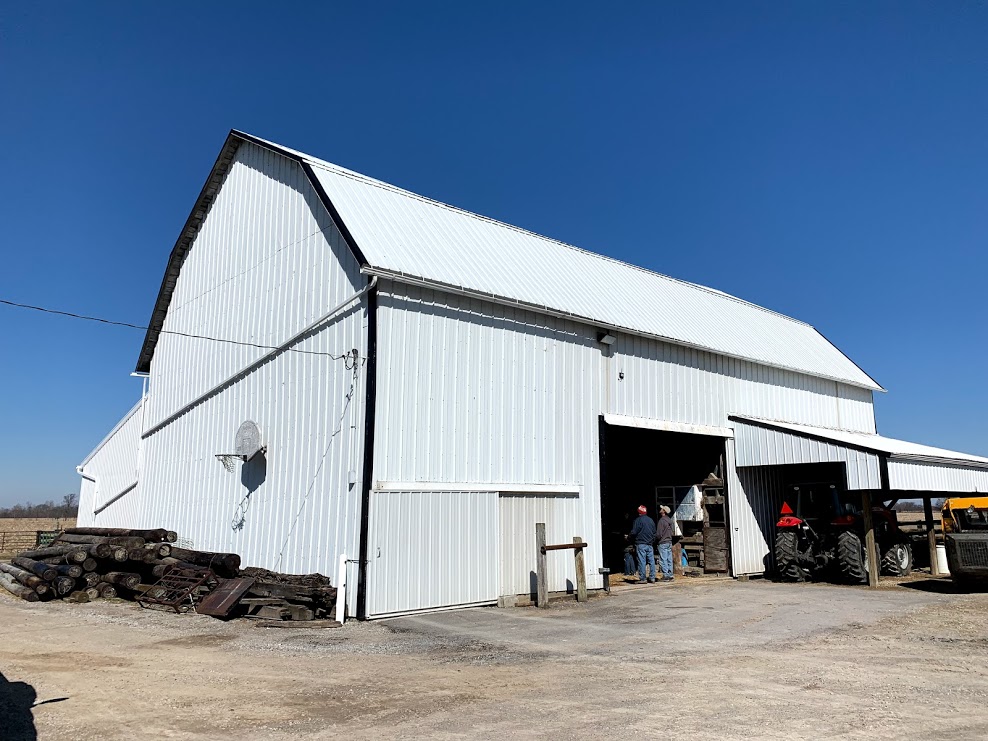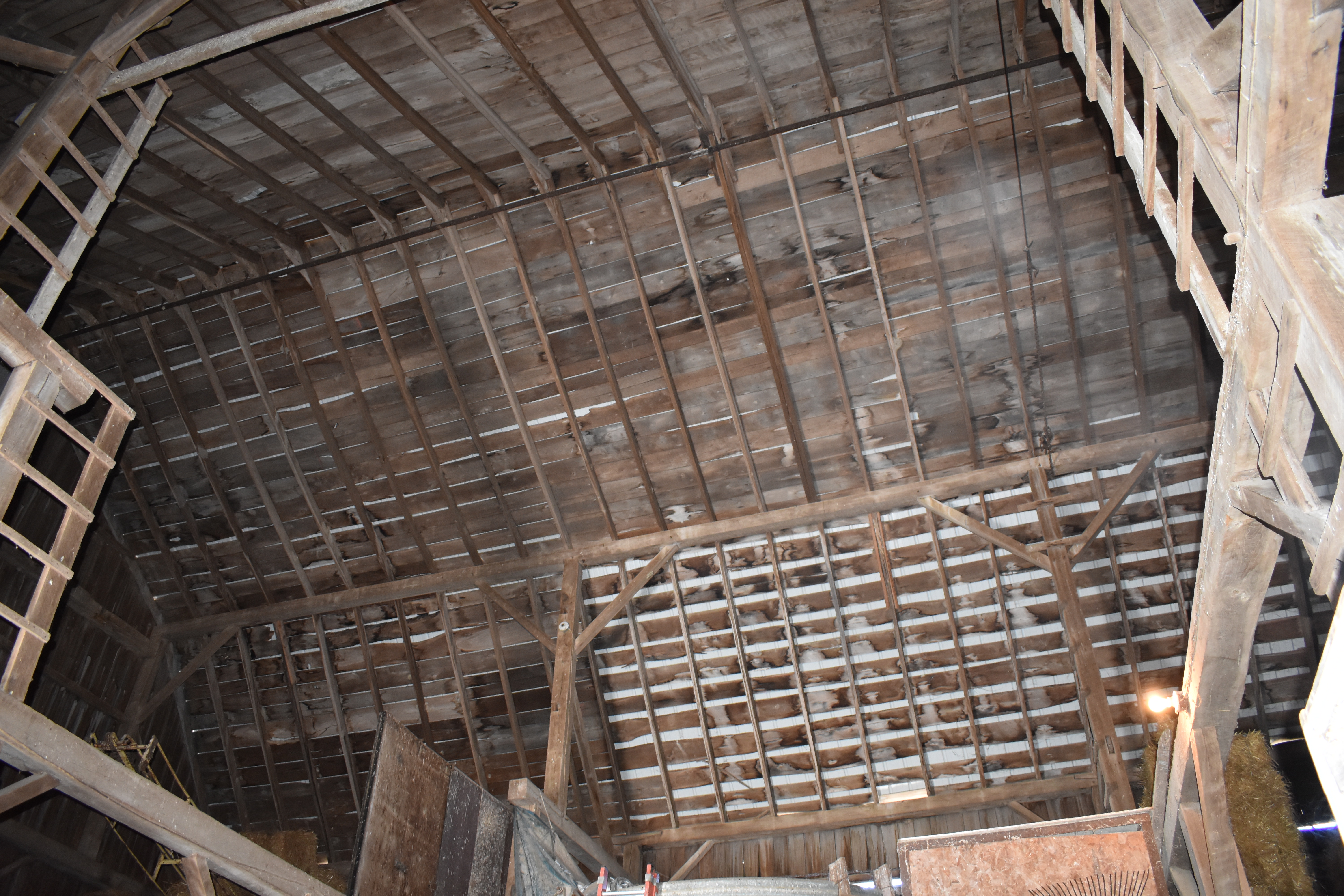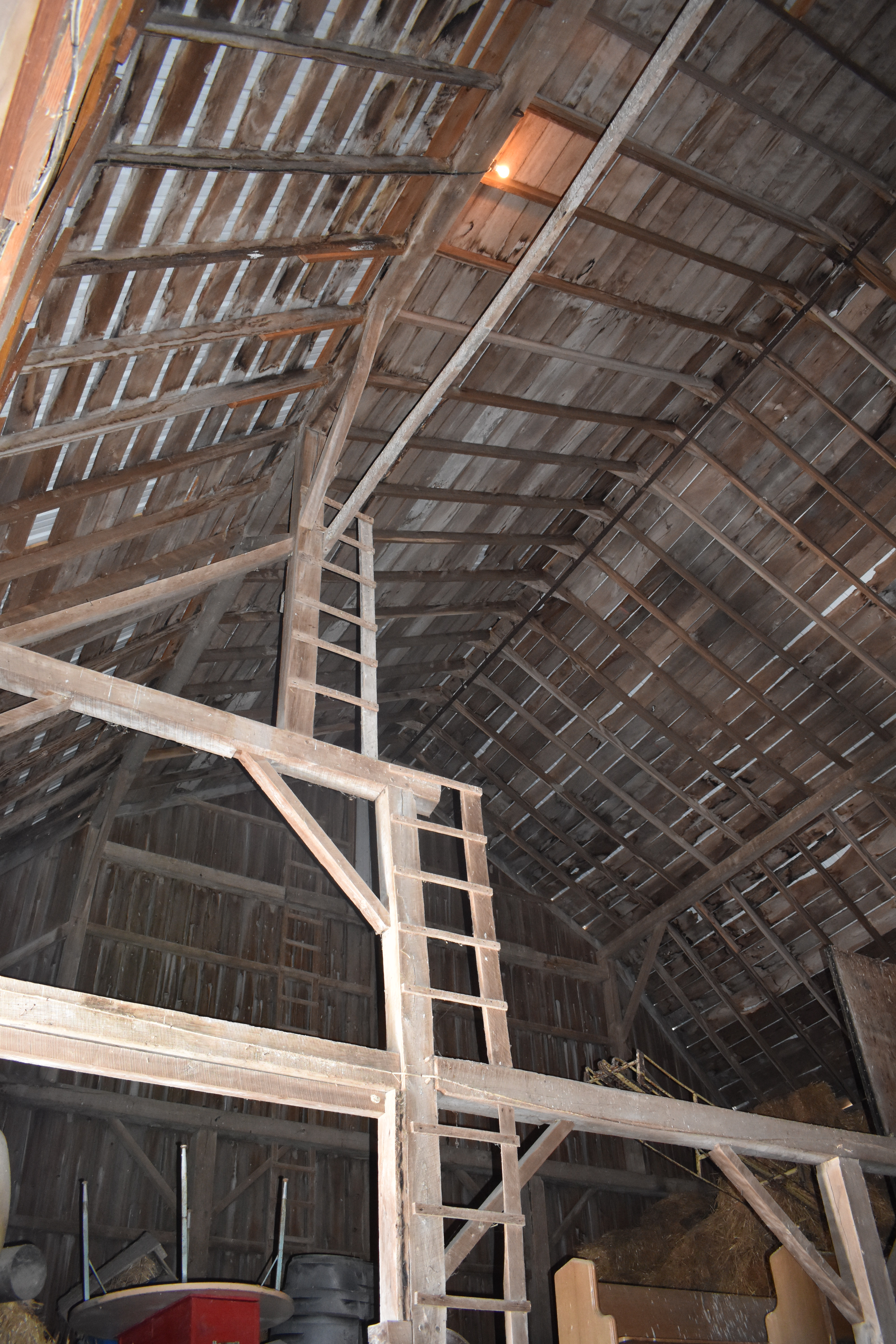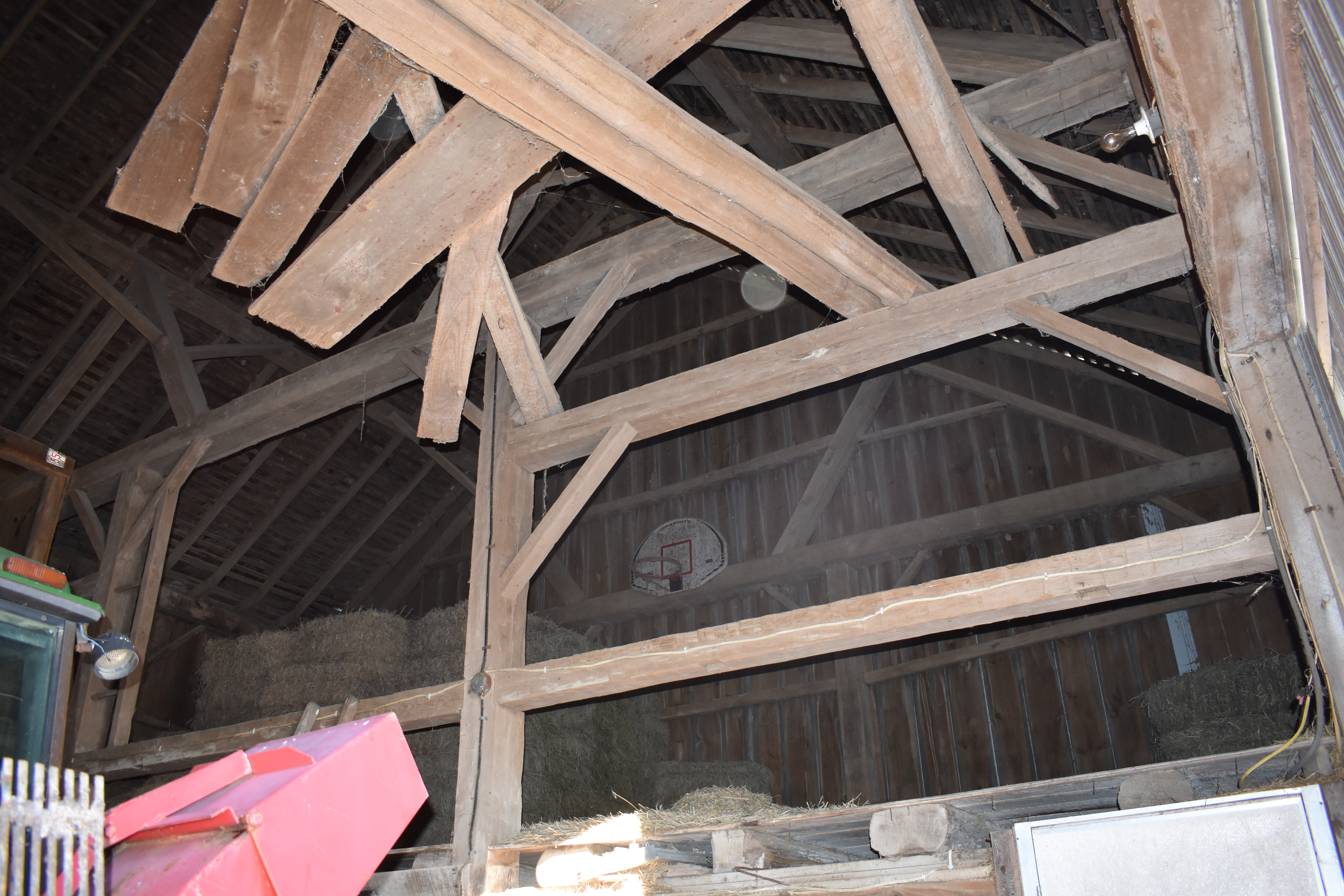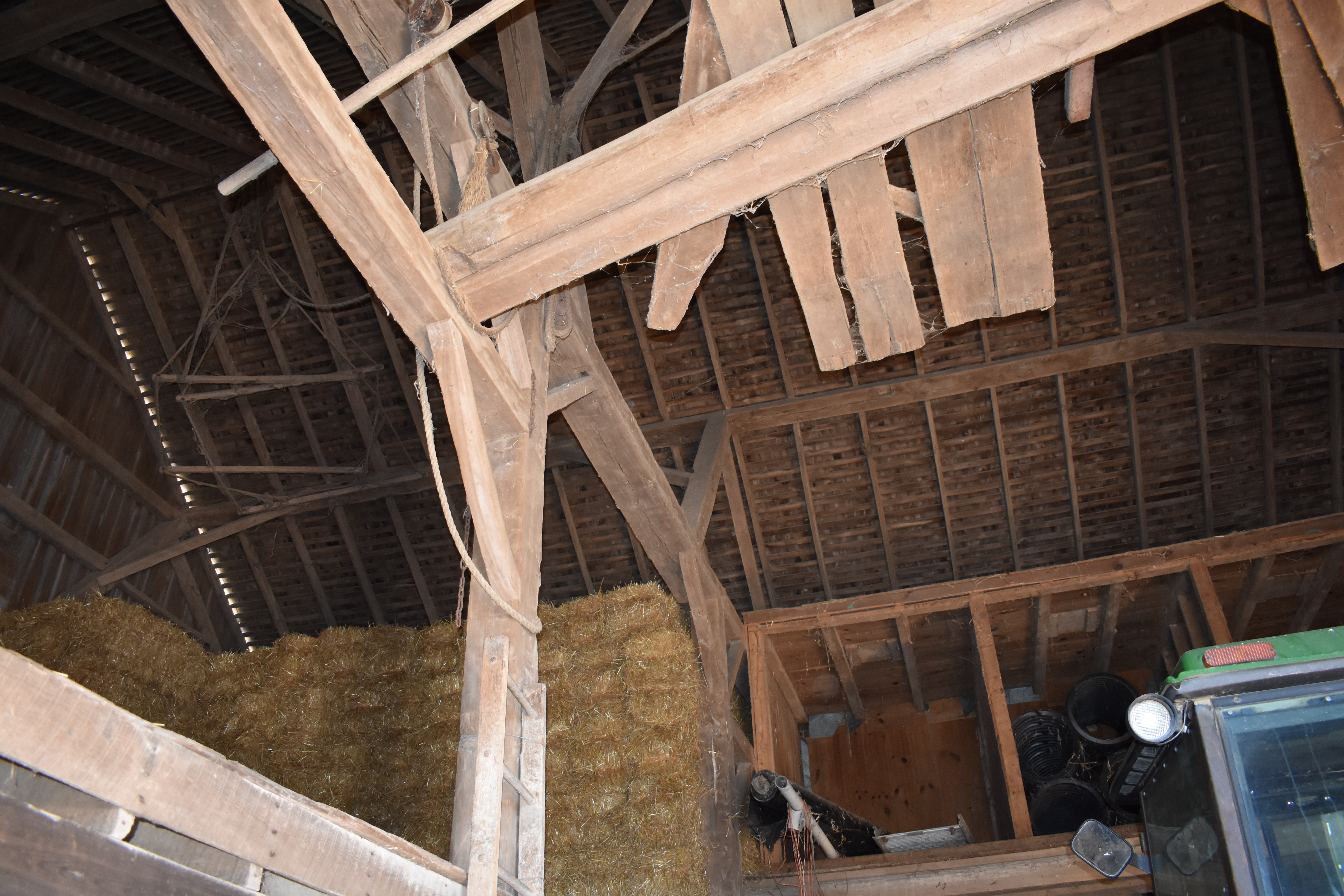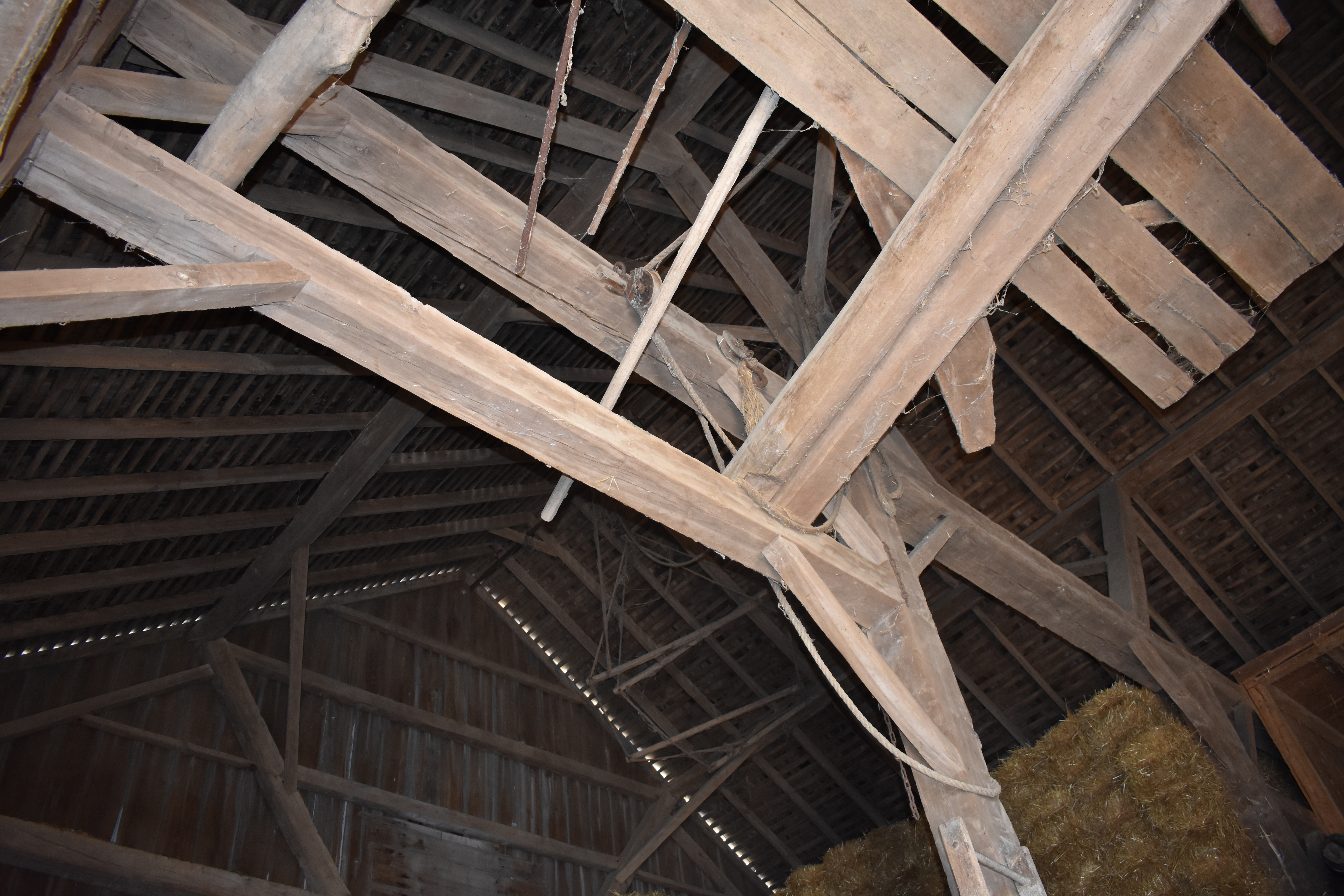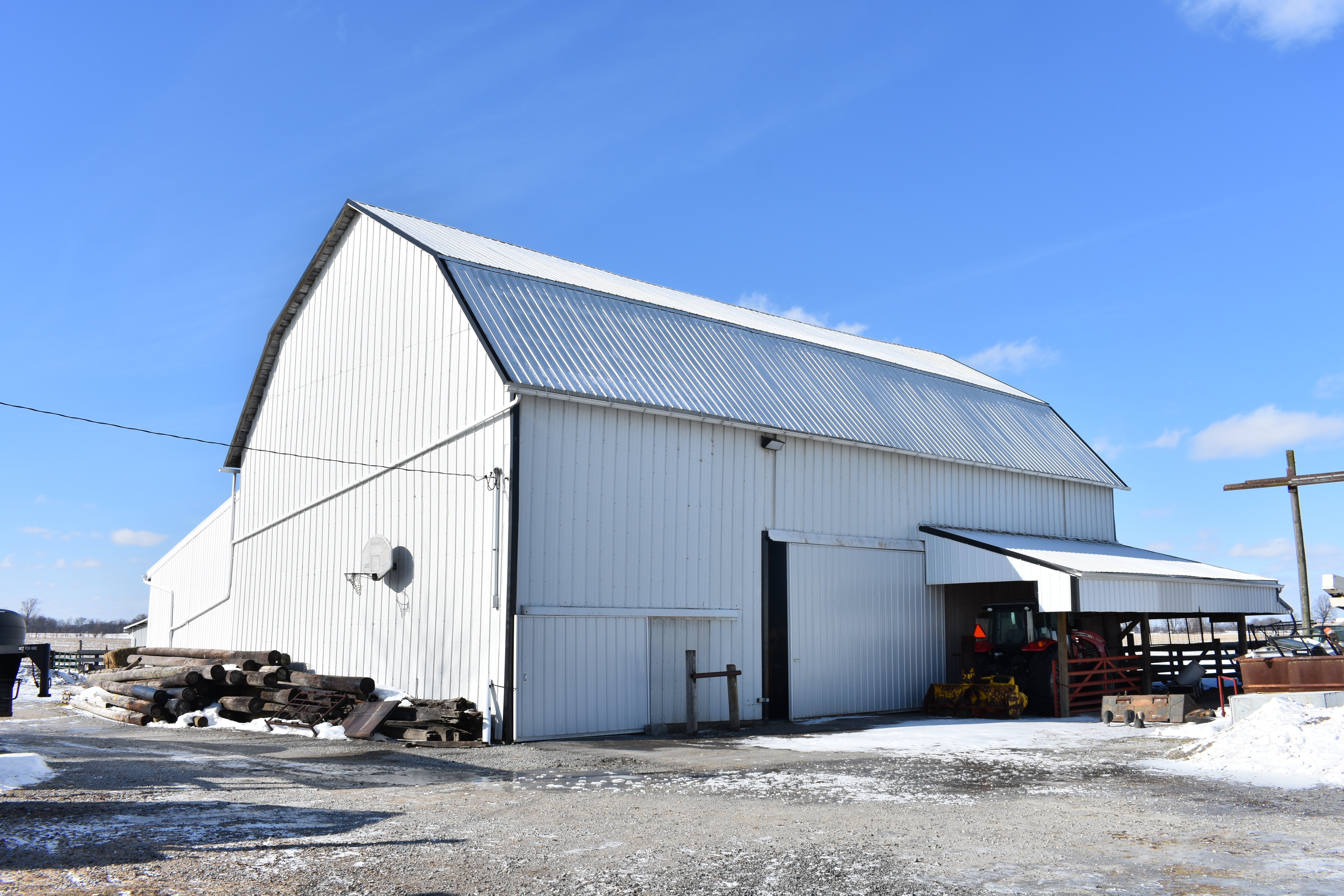 Backstory and Context
This property is located in Section 13, the last section of Delaware Township to be settled. While an original deed for this property could not be located, Judah Chase is listed in the 1840 census. Judah Chase and his family moved to Delaware Township from New Hampshire and raised seven children, although only four of them lived beyond childhood. Upon Judah's death in 1871, he left the house and one acre to his wife, Susan, and the farm to his two sons. In the 1875 atlas, Judah's son, Abraham Williams Chase, is listed as the owner of this parcel. Abraham died in 1914 and left the farm to his daughter, Ila Eliza Chase. Ila and her husband, George Washington Warner, sold the farm to David Bishop in 1925.
David Bishop owned a great deal of property in Delaware Township. During the Bishops' ownership, the woods behind the house made up the largest maple syrup production grounds in the county. During the Great Depression, the federal government purchased all of the syrup produced here for three years. David left this property to his daughter, Mildred, and her husband, Henry Snook. They rented the farm to her brother, Medford Bishop, who lived here with his family for many years. Mildred and Henry's son, Eldon Snook, then owned the property until 1977, when it was purchased by the current owners, John and Deb Beagle.
The barn was most likely built in the early 1900s, during the Chase family's ownership. It is an interesting example of a late timber-framed structure, as most barns would have been built with dimensional lumber and nails by this point. All of the timber, including the large posts and beams, are sawn, rather than hand-hewn. All of the long beams in this barn are more than one time "scarfed," or joined togehter. The hay track that is still visible in the barn would have been original to its construction.
The gambrel roof of this barn is another indicator of its later construction. Many gamble-roofed barns were altered in teh early 20th century by the addition of a gambrel roof to accommodate more hay stroage. In the case of this barn, the gambrel roof wasn't a later alteration, but an originial feature. The barn also has a "fish belly" cross tie on the south end. This unique beam, also called a "swell" beam, is narrower on the ends of wider in the middle, offering additional strength and support against the wind. The south side of the barn was formerly a milking parlor with stanchions.
Both the barn and the farmhouse were rotated to face Township Road 150 when the dirt road that went into Mt. Blanchard that they were originally facing was taken out. At that time, a basement was added to the house. It is estimated that this occurred around 1915. The barn is currently used as part of a cow/calf operation.
Sources
Hancock Historical Museum, Barn Tour Collection, 2019
Image Sources
Hancock Historical Museum, Barn Tour Collection, 2019

Hancock Historical Museum, Barn Tour Collection, 2019

Hancock Historical Museum, Barn Tour Collection, 2017

Hancock Historical Museum, Barn Tour Collection, 2017

Hancock Historical Museum, Barn Tour Collection, 2017

Hancock Historical Museum, Barn Tour Collection, 2017

Hancock Historical Museum, Barn Tour Collection, 2017

Hancock Historical Museum, Barn Tour Collection, 2017

Hancock Historical Museum, Barn Tour Collection, 2017