Fort Hill-Clergy Hall Kitchen and Calhoun Family Dining Room
Introduction
Author-Uploaded Audio
The oldest part of Fort Hill was constructed around 1803 to serve as a manse or parsonage for a nearby church, Hopewell-Keowee Presbyterian, today called Old Stone Presbyterian Church. Reverend James McElhenny served as a part-time pastor of the church and built Clergy Hall. In 1810, twenty-five enslaved persons were living with Reverend McElhenny, his wife Susannah Wilkinson, and their family. This room served as the kitchen for Clergy Hall and the large fireplace along one wall was the primary cooking fireplace. During the Calhouns' time, this room became the family dining room and today it is Fort Hill's Gift Shop and small item display room.
Images
Family Dining Room and Museum Shop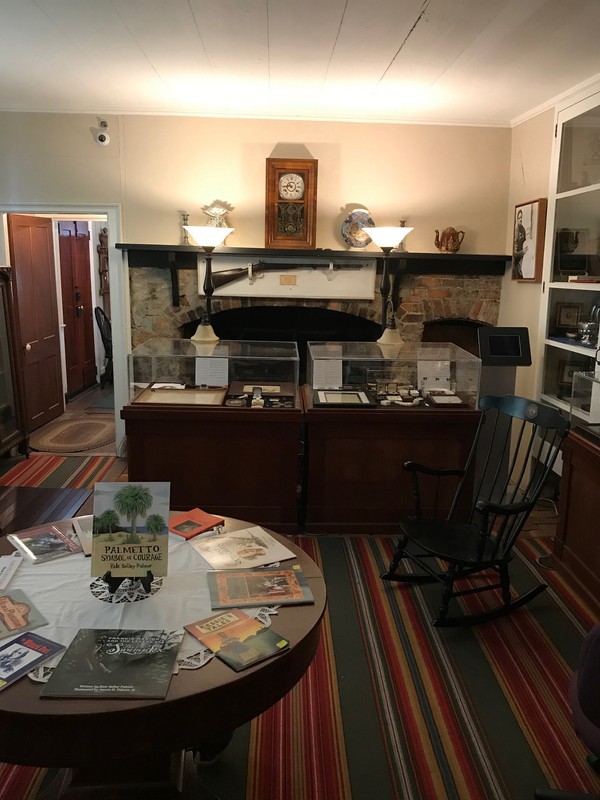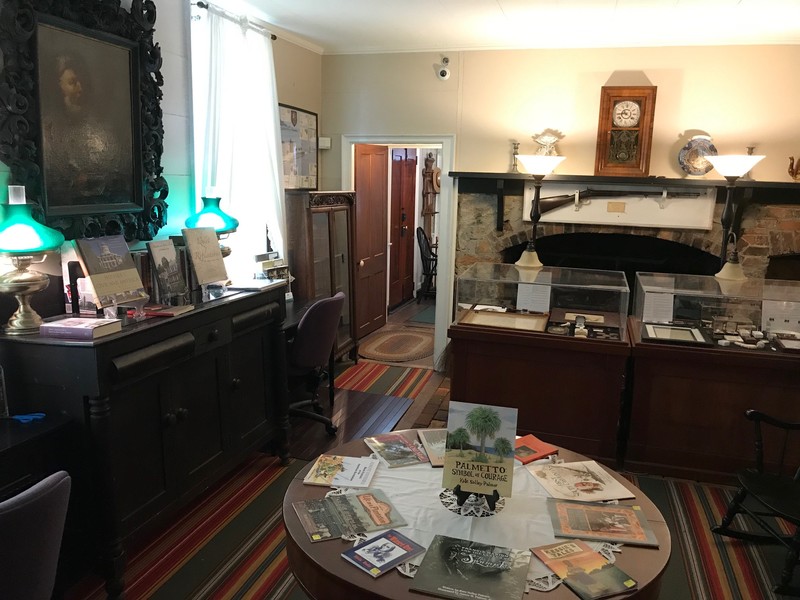 Family Dining Room and Clergy Hall Kitchen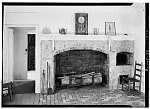 Order of Leopold Medallion as Presented to Thomas Green Clemson by King Leopold I (on display in this room)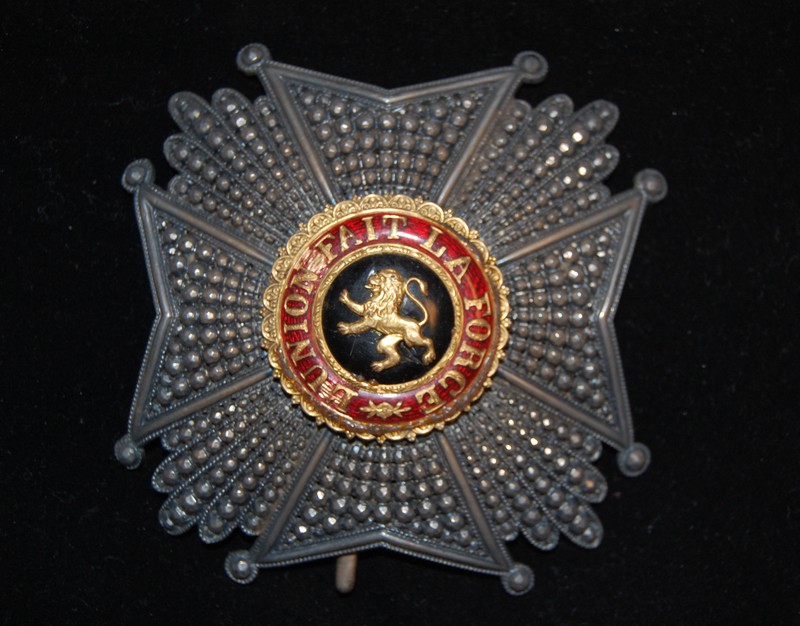 Thomas Green Clemson Signet Ring depicting Marcus Aurelius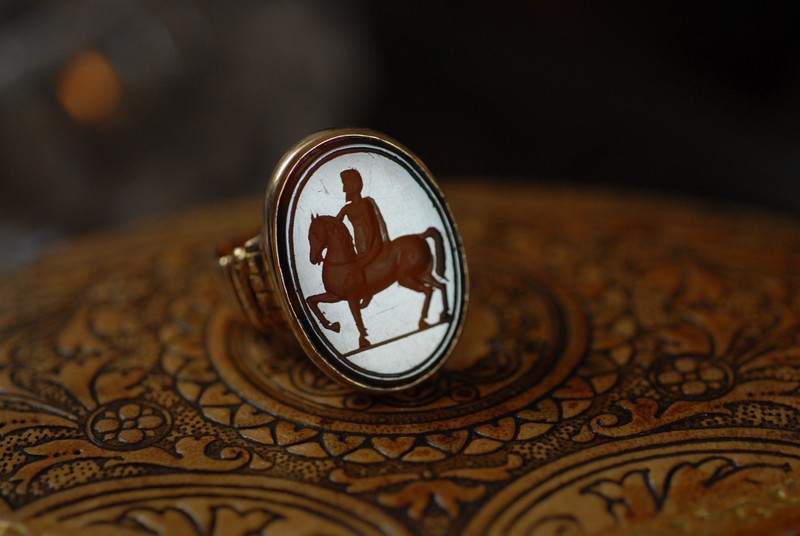 Display Case containing small personal items pertaining to the people of Fort Hill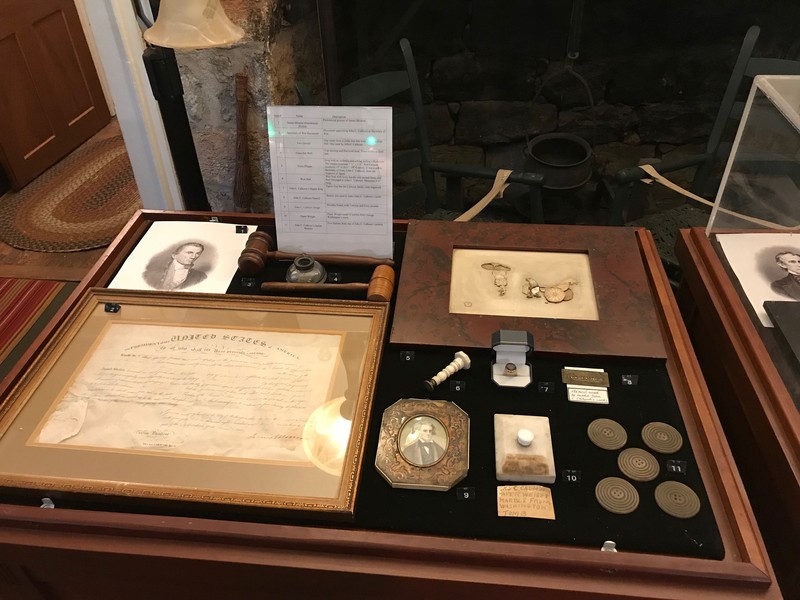 Backstory and Context
Author-Uploaded Audio
The McElhenny's would have used the fireplace in this room as the primary cooking fireplace for the home, but the Calhouns' chose to move their kitchen to a separate building. This was often done during the time to protect from the spread of potential fires, as well as to stem some of the heat that would have been pouring from the kitchen in the hot summer months. In the display cases in this room are a variety of small artifacts from the Calhoun and Clemson families.
These objects can reveal a great deal about the lives of the people who lived at Fort Hill, things like: documents detailing Calhoun's commission as Secretary of War, buttons from his travel cloak, and even a gift from Japan. In another case you will see pieces connected to the women of the Calhoun and Clemson families: earrings and a necklace, a lace bobbin, an ivory parasol handle, and even a piece of mourning jewelry. Mourning jewelry is a tradition common during the Victorian era and the woven bracelet inside the second case is made of John C. Calhoun's hair, and even contains a lock of his hair in the face of the bracelet. This would have been worn by one of the Calhoun women who mourned the loss of John C. Calhoun after his death in 1850.
Sources
"Educational Resources | Clemson University, South Carolina." Accessed May 21, 2020. https://www.clemson.edu/about/history/properties/ed.html.
Image Sources
image courtesy of Fort Hill

image courtesy of Fort Hill

"Fort Hill, Clemson University Campus, Clemson, Pickens County, SC," image, Library of Congress, Washington, D.C. 20540 USA, accessed July 22, 2020, https://www.loc.gov/item/sc0118/.

image courtesy of Fort Hill

image courtesy of Fort Hill

image courtesy of Fort Hill

Additional Information