Delevan Baptist Church
Introduction
Also known as First Baptist Church and First Colored Baptist Church, construction began on this site in 1877 and was completed in 1884. Empowered by the Emancipation Proclamation of 1863, 800 African American congregation members sought to created a Baptist place of worship where they would not be segregated. Initially the congregation was held in the basement of the Delevan Hotel. When the building was condemned in 1876, the congregation opted to tear down the hotel and created the building that stands today.
Images
An aerial view of the church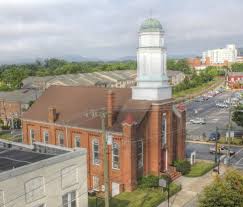 The marker outside the church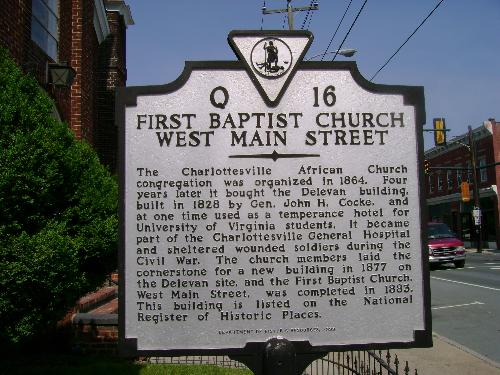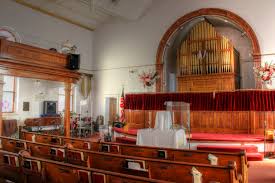 Recent portrait of Benjamin Tonsler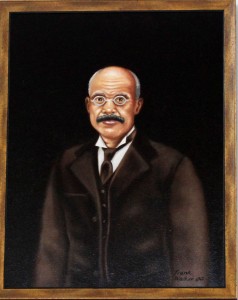 Rebecca McGinness, circa 1986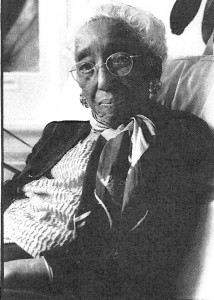 Backstory and Context
On March 6th, 1863 800 members of the congregation of the Baptist Church of Charlottesville petitioned to hold their own congregation. They wanted a space where they could worship without segregation; this would allow them to gather on the main floor of the church and participate in church councils and decision making.

Once granted, the congregation began meeting in the basement of the Delevan Hotel. The Delevan Hotel had been a house for students, a classical academy, and a military hospital. In 1876 the Hotel was condemned. The congregation came together and decided to have the Hotel demolished. The construction on the Delevan Baptist Church began in 1877 and was completed in 1884.

The Church is an example of the Romanesque Revival style. The entrance is covered by a large brick doorway, topped by a wooden lantern on a square base. There are six-bay sides to the building, each side with a stained glass window. The rear of the building features a retangular apse with a projecting gabled roof. The building was placed on the National Register of Historic Places in 1982.

The church celebrated the city's 250th anniversary by holding a community event within the structure. In honoring the church's connections with both the city and the city's African American community, the church honored three of its earliest and most influential members: Benjamin Tonsler, John West and Rebecca McGinness. Members also read from the 1863 diary of another early member, Rebecca Shelton.




Additional Information