George Washington Carver Museum and Cultural Center
Introduction
The museum is housed in a 36,000 square-foot facility that includes four galleries, a conference room, classroom, darkroom, dance studio, 134-seat theatre, and archival space. The galleries feature a core exhibit on Juneteenth, a permanent exhibit on Austin African-American families, an Artists' Gallery, and a children's exhibit on African-American scientists and inventors.
Images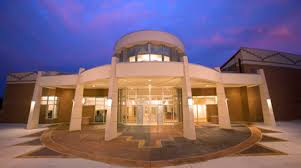 Backstory and Context
The museum was located in a former library that was known as the "Colored Branch" between its establishment in 1926 and 1947, when the building was renamed the George Washington Carver Library in honor of the famous scientist, activist, and educator. Carver was raised in the Great Plains, having attended the segregated schools of Fort Scott and enduring both Jim Crow and rejection from colleges before achieving an advanced degree in Iowa.
In 1979, the city built a new facility next door and began work to convert the building to a museum and cultural center. The museum opened on October 24, 1980 and was expanded with a new facility in 2001. The former library is now a genealogy center. 
Additional Information