The Fabric Workshop and Museum
Introduction
Founded in 1977, the Fabric Workshop and Museum was established in order to give artists a space to experiment, as well as to bring the public face-to-face with the artistic process. Within its permanent collection, the Museum holds not just numerous works of art, but also ongoing research, fabric prototypes, videos of the creative processes behind these works, and more. Additionally, the Museum is one of a small number of museums that is part of the Artist-in-Residence Program. Today, the Museum works with artists from all sorts of backgrounds, and encourages artists and the public to experiment with new forms of materials and media.
Images
A view of the Fabric Workshop and Museum.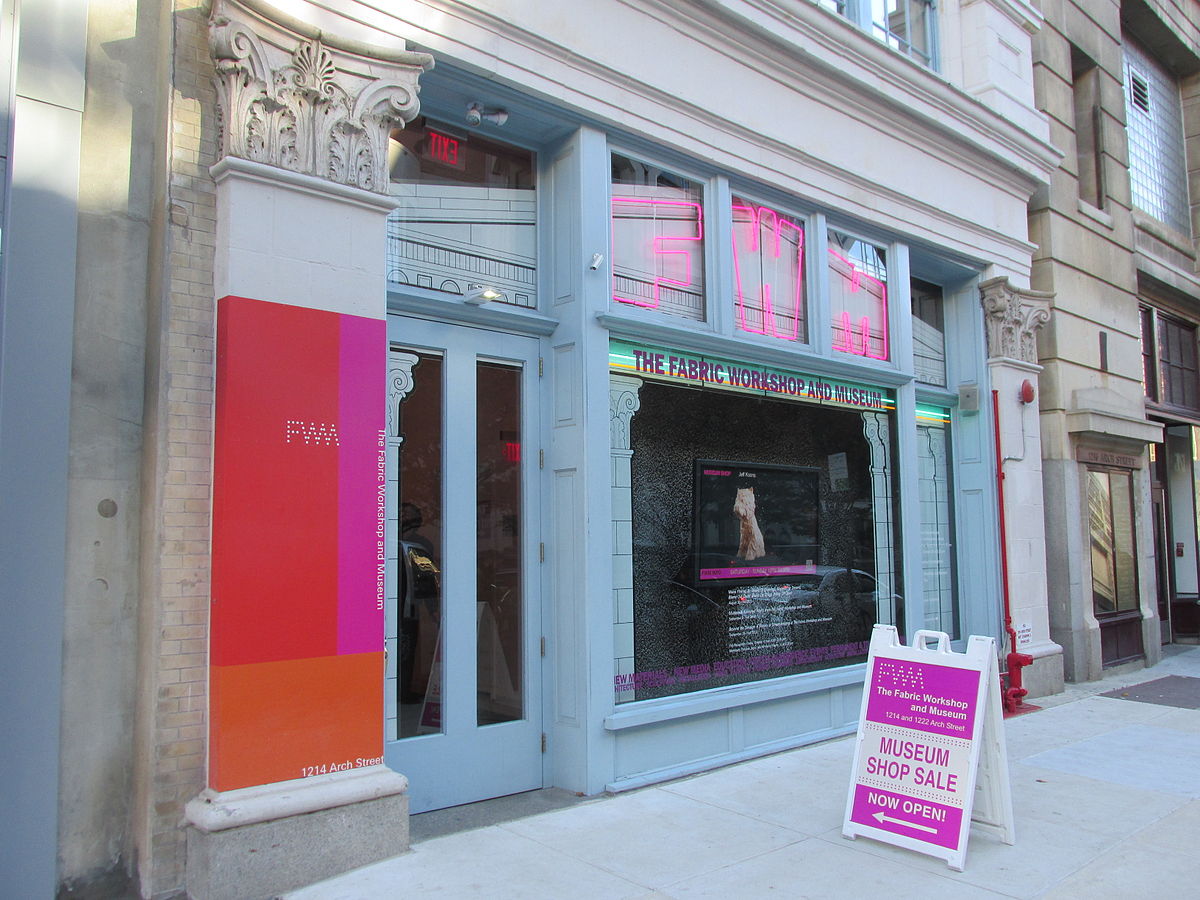 Backstory and Context
In 1977, the museum curator Mario Boulton Stroud founded the Fabric Workshop and Museum, originally just as the Fabric Workshop, with the intent of making a non-profit workshop that prioritized teamwork and creativity. Through the Workshop's Artist-in-Residence program, which would host artists at the Museum, the Museum initially held artists to make functional pieces of art through screen printing. However, the Workshop quickly found that the stipulation that the art had to be functional was limiting the creativity of the artists, and as such, the artists within were allowed to operate outside of this requirement of functionality.
In a similar fashion, the rule that artists were required to use fabric was altered as time went on. Artists soon began working with many more materials, some of which were often unfamiliar to them. In many ways, this was reflective of the artists' actions and their changing the very definition of what fabric was to them. During this period of change, the Workshop also put in place an educational outreach program for inner-city children to be able to have a creative outlet for themselves, as well as a place to learn about the textile industry and receive training for a job in it. In 1996, the Workshop changed its name to the Fabric Workshop and Museum, as a reflection of the institute's growing collection of art. Today, the Museum continues to take on artists, and works to further broaden the public's knowledge of the fabric arts.

Sources
"Our History." Fabric Workshop and Museum. Accessed October 24, 2017. http://www.fabricworkshopandmuseum.org/About/OurHistory.aspx.



Additional Information