American Writers Museum
Introduction
The American Writers Museum is the first and only museum dedicated to the lives and the work of American writers. The museum opened in 2017 and puts a strong emphasis on modern, interactive exhibits that incorporate technology. The mission of the museum is "to engage the public in celebrating American writers and exploring their influence on our history, our identity, our culture, and our daily lives."
Images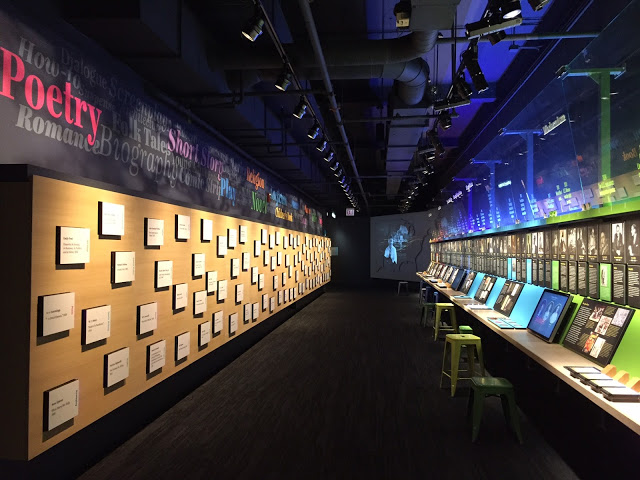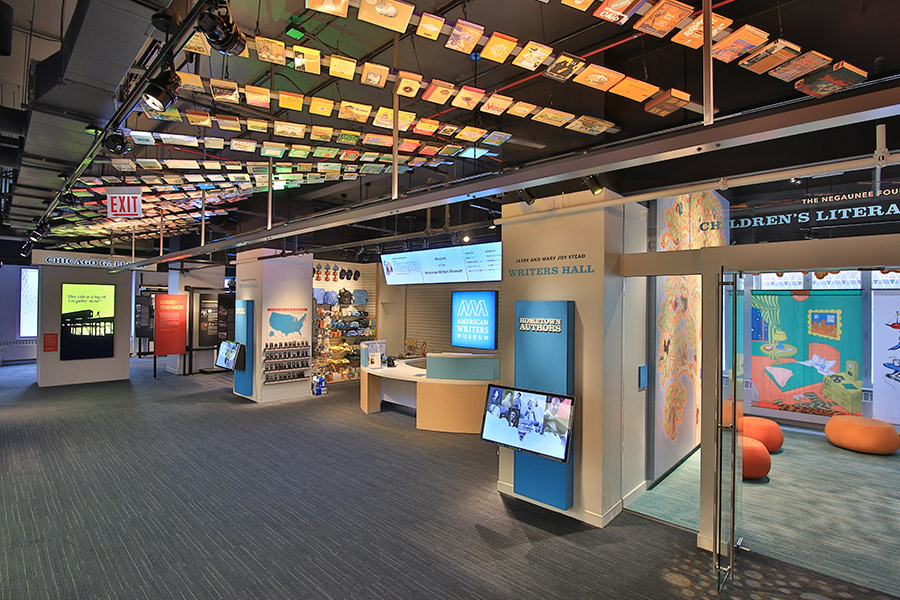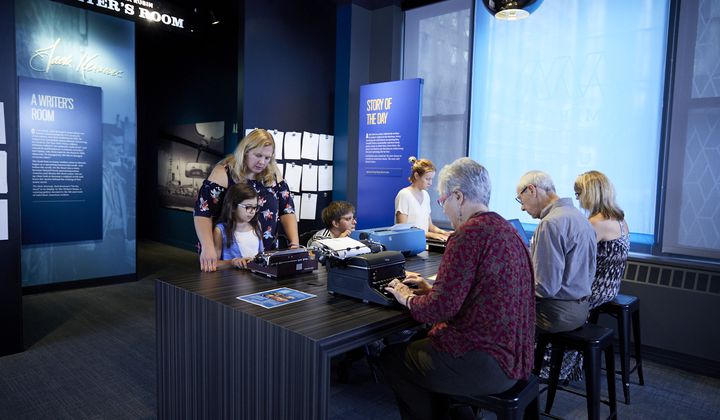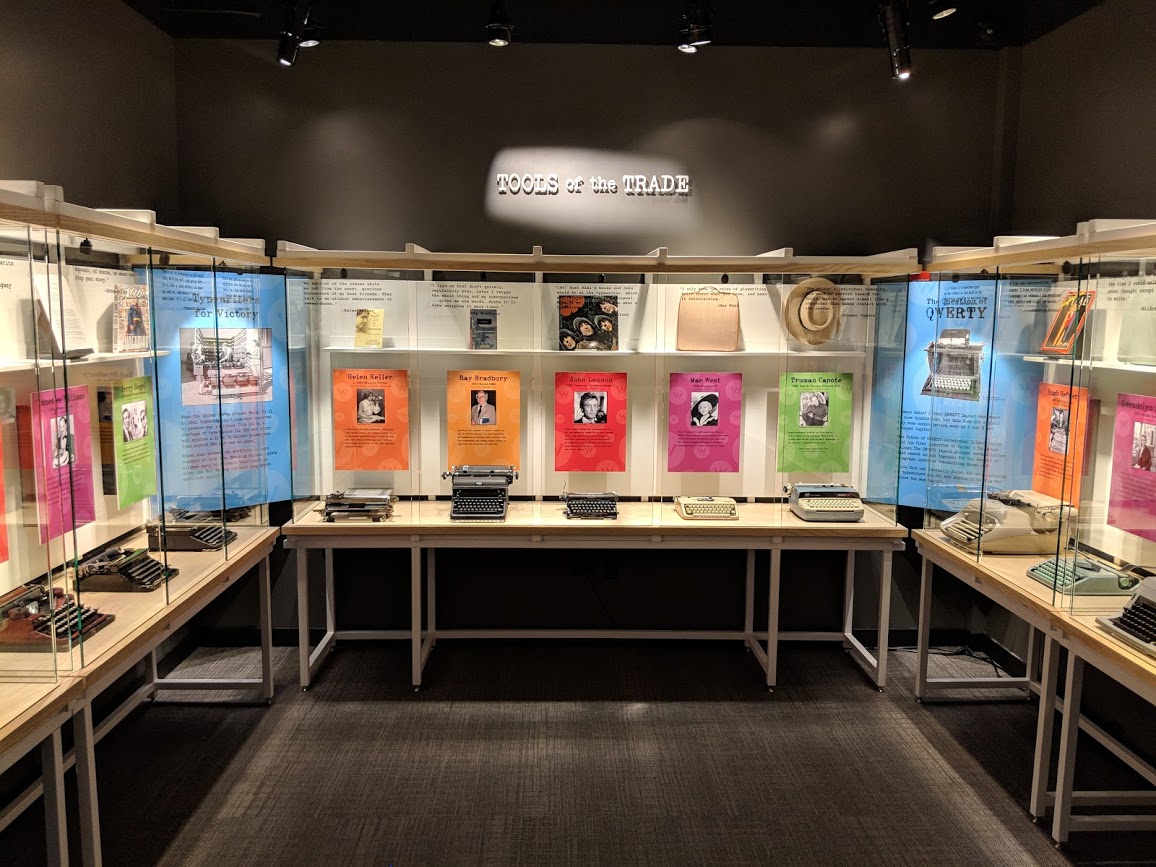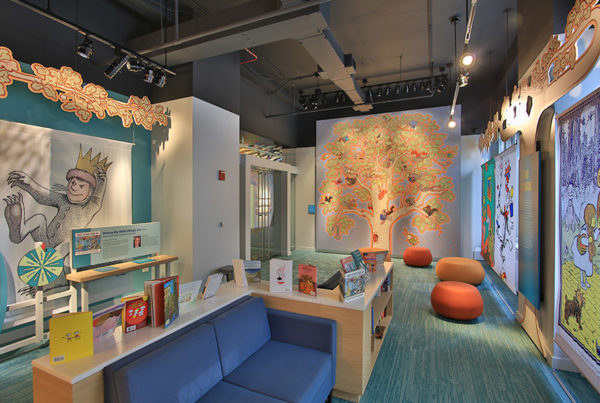 Backstory and Context
American Writers Museum (AWM) founder, Malcolm O'Hagan, was inspired after a visit to the Dublin Writers Museum in Ireland. O'Hagan learned that there was no similar museum in the United States dedicated to great American writers. During the planning process, the museum's developers considered the name "Museum of American Literature" for the new institution. However, they ultimately decided that the focus of the museum would fall on the writers themselves, with more of a "populist" point of view.
The museum opened to the public on May 16, 2017. It is located on the second floor of an office building and covers 11,000 square feet. Over 500 authors across 43 genres are represented in AMW's galleries. The scope of the museum is broad and constantly changing. Famous novelists like Ernest Hemingway and Mark Twain are showcased alongside rapper Tupac and chef Julia Childs. Visitors can experience the work of poets, screenwriters, journalists, songwriters, politicians, copywriters, and sportswriters. The only common thread between them is that they were influential through their words and that no living authors are represented in the museum's permanent exhibits.
AMW has six permanent exhibit spaces. "The Mind of a Writer" exhibit encourages visitors to consider aspects of the writing process and to contribute their own words to collective stories created on vintage typewriters. In the "Nation of Writers" gallery, visitors encounter an 85-foot-long panel of significant authors along a timeline of American literary history. In the same room, a rotating "Surprise Bookshelf" and a fluctuating "Word Waterfall" both showcase memorable quotes and visitors learn the social environments in which notable writers crafted their work. Chicago writers and the impact they made on the city are highlighted in the "Wintrust Chicago Gallery." A muraled children's area provides couches and bookshelves to curl up for story time, or interactive games to entertain. Finally, the "Readers Hall" focuses on the impact of readers on the history of literature and doubles as an event space for programing.
AWM collaborates with historic house museums and other sites dedicated to individual writers around the country to showcase different authors in its temporary exhibits. The first temporary exhibit at the museum displayed the original manuscript of On the Road, by Jack Kerouac, typed on a 120-foot-long scroll. Other recent temporary exhibit topics include immigrant and refugee stories, Laura Ingalls Wilder's Little House books, and the lyrical poetry of Nobel Prize for Literature recipient Bob Dylan. In addition to rotating exhibits, the museum offers events like weekly children's story times, school field trip programs, and regular lectures by authors and historians.
Sources
Schuessler, Jennifer. "An Everyman Museum to Celebrate American Writers." The New York Times, May 8, 2017. Accessed April 18, 2020. https://www.nytimes.com/2017/05/08/arts/design/american-writers-museum-literary-history.html?_r=0.
Italie, Hillel. "New American Writers Museum lets Prince's lyrics rub elbows with Hemingway's works." The Seattle Times, May 17, 2017. Accessed April 18, 2020. https://www.seattletimes.com/entertainment/books/new-american-writers-museum-lets-princes-lyrics-rub-elbows-with-hemingways-works/.
"Exhibits & Programs." The American Writers Museum Official Website. Accessed April 18, 2020. https://americanwritersmuseum.org/calendar/.
Image Sources
http://avidreader25.blogspot.com/2018/01/american-writers-museum.html

https://summitdb.com/portfolio/american-writers-museum/

https://www.smithsonianmag.com/museumday/venues/museum/american-writers-museum/

https://www.chicagotribune.com/entertainment/ct-ent-celebrating-typewriters-kogan-0924-20190923-qnpzw2s65vfhtglw76hfjallam-story.html

https://summitdb.com/portfolio/american-writers-museum/

Additional Information