Elmwood
Introduction
If you happen to glance across Lancaster Avenue, you might not see it at first. Your eye catches a glimpse of a front door, a window, perhaps. Spires rise above the treetops. The longer you stare, the more you realize there is a house, grand in scale, beauty, and history sitting in EKU's lap. Elmwood was built in 1887. Its last owner and resident, Emma Watts, was born and died there. She kept a tight hold on Elmwood, and was determined to keep it standing after her death in 1970. EKU did not purchase Elmwood; it was donated to the University in 2011. Lewis Cope, Watts' cousin and trustee, felt the only way to preserve Elmwood was for EKU to have it. A long process of cataloging and preserving the items in the house followed. Watts' books were cleaned of soot and mold, and now reside in John Grant Crabbe Main Library while the family papers can be viewed in EKU Special Collections and Archives. The house itself is periodically open to campus events.
Images
Unidentified people outside of house. Watts Family Papers.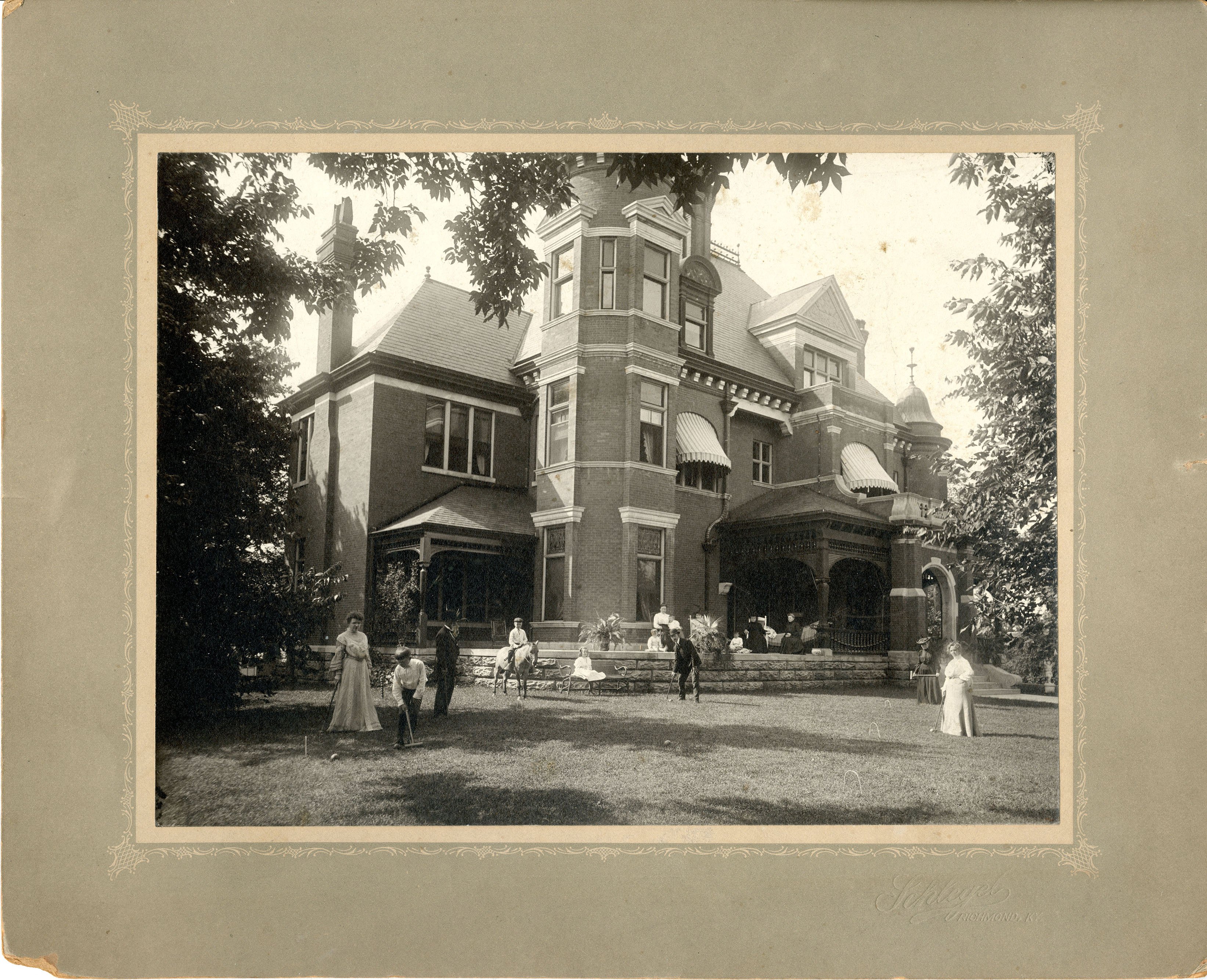 Elmwood House, 1986. Madison County Historical Society.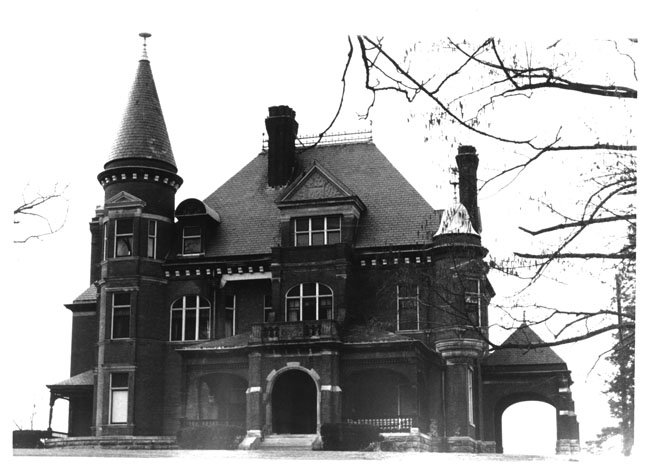 Elmwood in the snow. Watts Family Papers.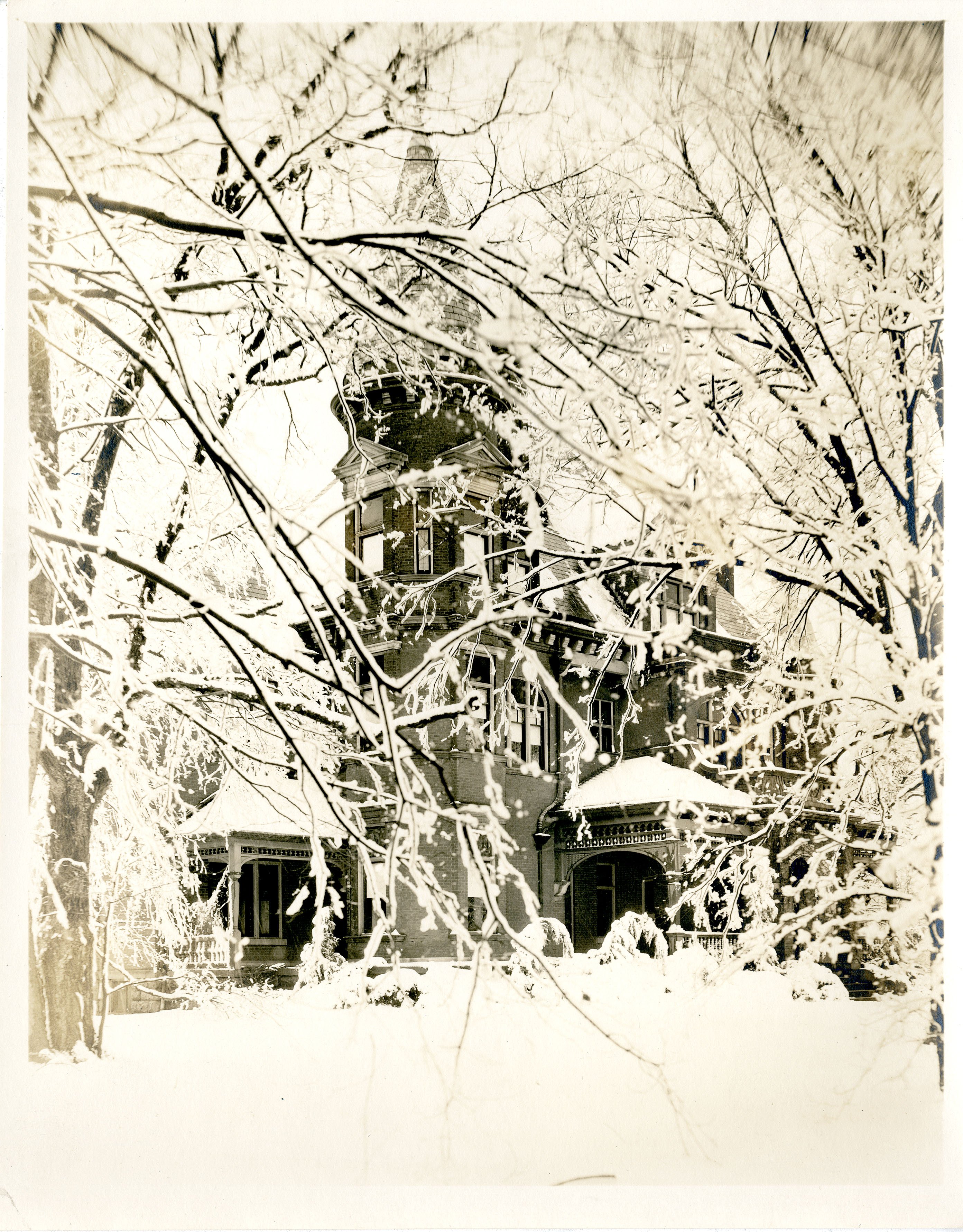 Emma Watts with one of her collies. Watts Family Papers.