Sullivan Hall
Introduction
Named for Jere A. Sullivan (a graduate of Central University who supported the creation of normal schools in Kentucky), Sullivan Hall's history stretches back to the early days of Eastern. Dedicated in 1909, the building has served Eastern's campus in many ways. At one point, the campus infirmary was located in the basement of this dorm. It has served as the dormitory for Honors Program students for many years and still serves as a home base for Upward Bound students in the summer. Is Sullivan Hall another haunted spot on campus? Some former Sullivan residents claim that the spirit of a nursing student walks the halls.
Images
Women student body in front of Sullivan Hall, 1920s. EKU Photo Collection.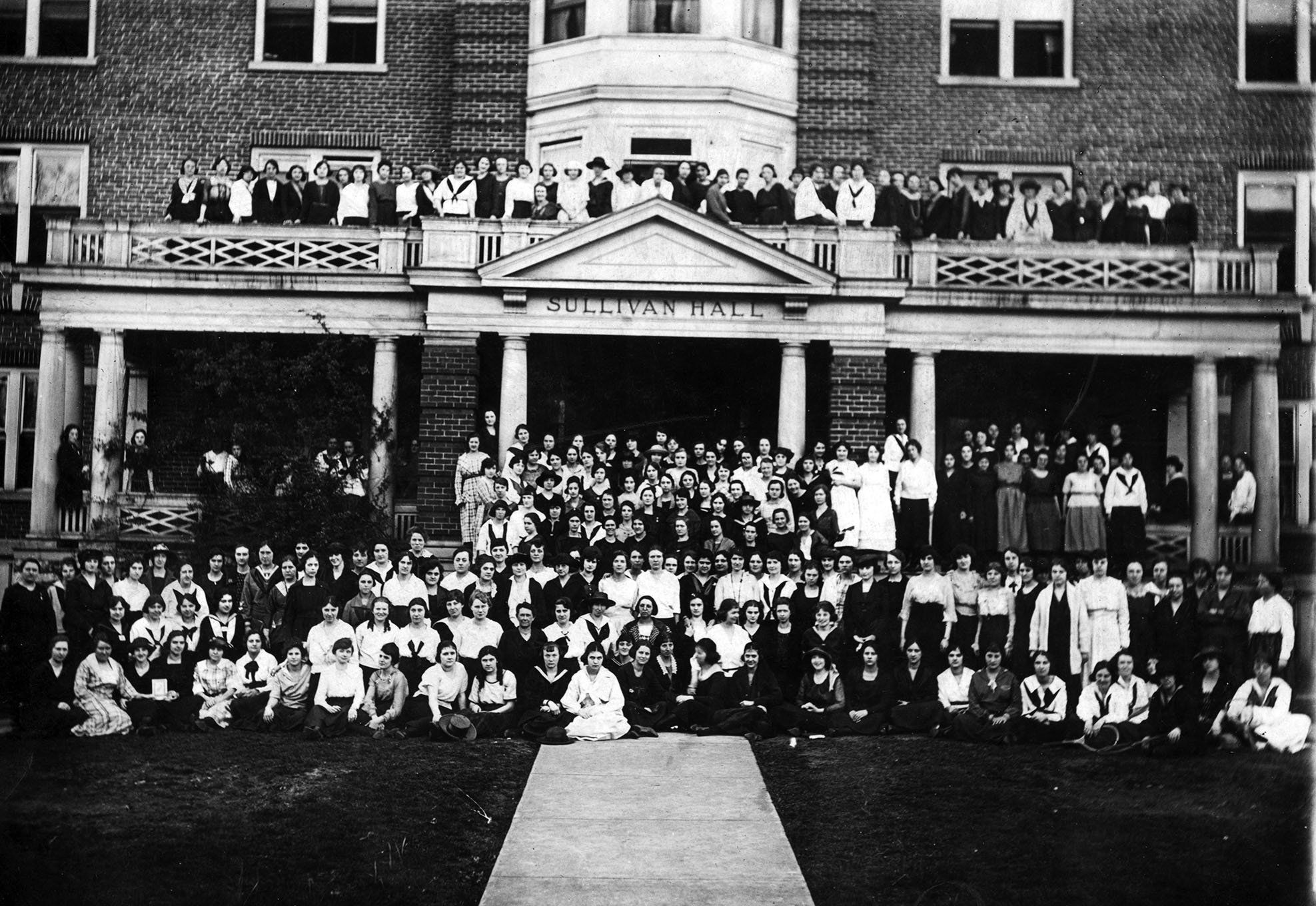 Students outside Sullivan Hall, 1963. EKU Photo Collection.