Warner Theatre (Erie, Pennsylvania)
Introduction
The Warner Theatre is an Art Deco and French Renaissance-styled theater located in downtown Erie. The Warner was designed by Chicago-architects Rapp and Rapp and was opened in 1931. It was used as a movie theater until 1976, when it was sold to the City of Erie. In the early 1980s, Erie converted the theater to a performing arts center, which has become the focus of a downtown revival. The theater features a 65-foot-by-28-foot proscenium stage and is complemented by crushed velour, gold and silver leaf, and gold-backed French mirrors. Today it hosts concerts and Broadway theatre performances and is home to the Erie Philharmonic and the Lake Erie Ballet. The Warner's Grand Lobby can be used as a reception space with a capacity of 500.
Images
Warner Theatre as it looks today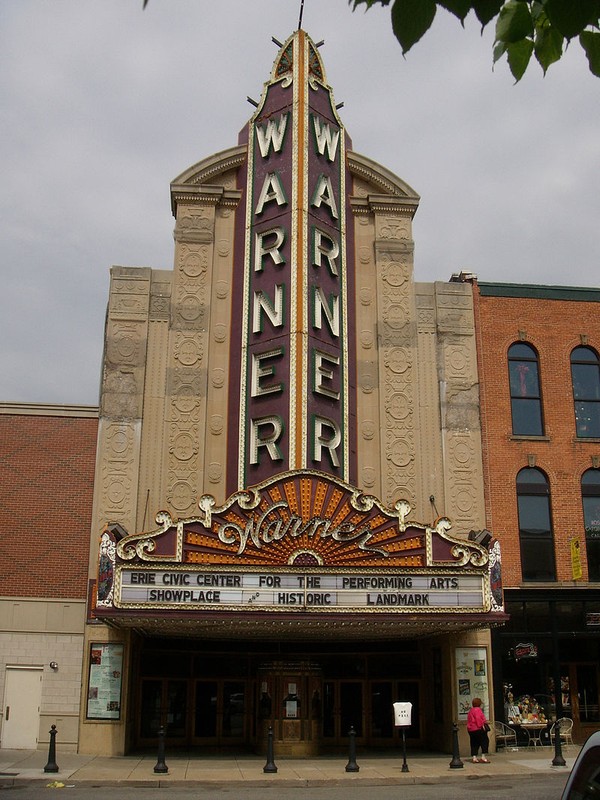 Closeup of the theatre's marquee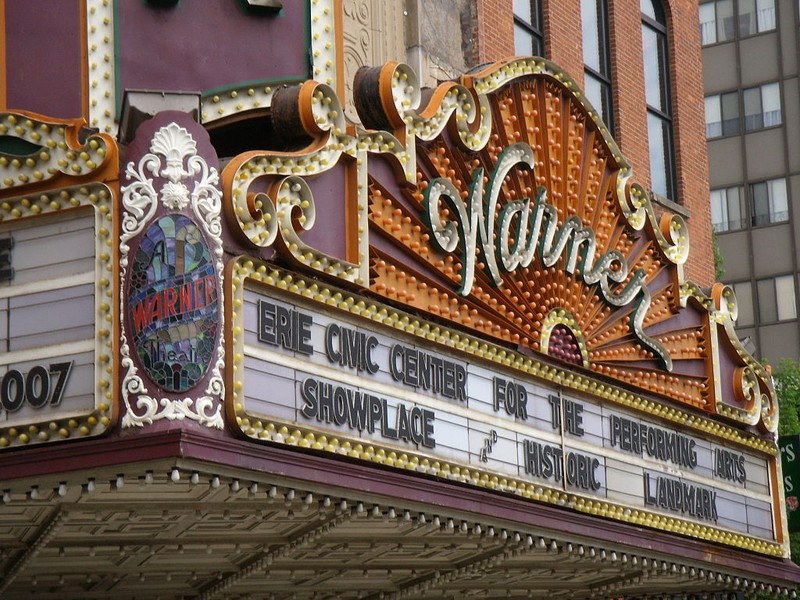 The Warner Theatre as it looked opening night, April 10, 1931

Warner Organist, Tony Conti in 1950 playing organ is theatre.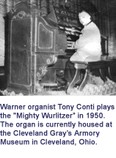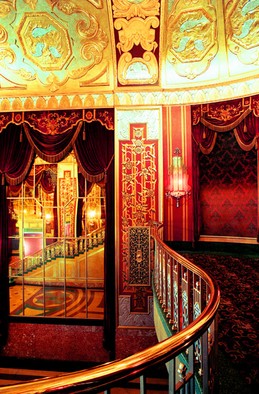 Movie poster for 1931 film, The Millionaire. This was the first film to be shown at the Warner Theatre
Backstory and Context
Commissioned by the famous Warner Bros in 1929 and designed by the Rapp and Rapp Company of Chicago, Warner Theatre opened in 1931. Building costs were over $1.5 million. The auditorium seats over 2,250 between the orchestra and balcony sections, and is decorated in an art deco style. The interior was designed by New York's Rambusch Studios; due to the elaborate and high quality materials used in the construction of Warner Theatre, recreating it today is considered "almost impossible."
On April 10, 1931, Warner Theatre opened its doors to the public. The first film shown there was The Millionare, which featured George Arliss with James Cagney. The theatre soon began hosting vaudeville shows, and became an important part of the vaudeville circuit, even hosting Bob Hope.
The theatre was sold to the movie theater chain Cinemette Corporation of America in 1971, who operated it until 1976. When Erie Mayor Louis J. Tullio learned that the company wished to sell the theatre, he organized community efforts to buy the property in order to save the building from demolition. Renovations such as replacing the roof were much needed, and took place over the next year.
In 1977 the Erie Civic Center Authority was formed and given control over the Warner Theatre. It was then that the theatre again began hosting live performances. The Warner Theatre is home to the Erie Philharmonic and the Erie Civic Ballet Company, and it also hosts touring Broadway productions. It was placed on the National Register of Historic Places in 1982.
Sources
History, Erie Warner Theatre. Accessed October 14th 2020. https://www.eriewarnertheatre.com/about/history/.
Additional Information