Former Fire Station and City Hall
Introduction
Constructed in 1915, this historic building was home to both the city government and the fire department. The city still operated a volunteer department at the time, and continued to do so until the 1950s. The building is now owned by Texas State University.
Images
The former city building and fire station now holds a recording studio operated by Texas State.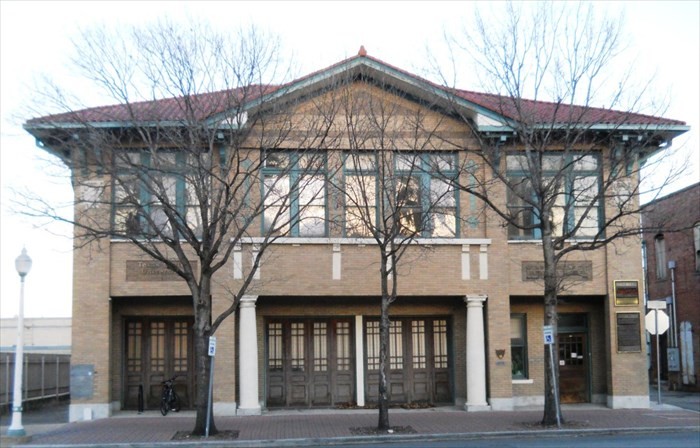 This postcard of the city hall and fire department was likely taken in the late 1920s.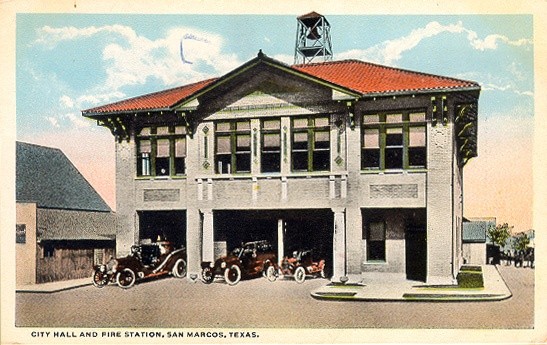 Backstory and Context
This was the city's second fire station, completed when the majority of the city's fire protections was provided by volunteers. Reflecting one of the potential dangers of having a non-staffed fire station, this building replaced a previous structure that had been destroyed by fire in 1914. Despite this tragedy, city leaders continued to operate their fire department on a volunteer basis until the 1950s. While some hoped to continue this practice, citing the pride of the volunteers who had created the largest all-volunteer department in the state, the city moved to a paid professional department.
By the late 1960s, this building no longer served as a fire station. For a short period, it operated as a museum. During the 1980s, the structure was saved from possible demolition and renovated.
Southwest Texas State University (now Texas State University) acquired the building in 1991 and converted it into studio space.
Sources
City Hall and Fire Station. Texas State University Archives. Accessed December 12, 2016. http://exhibits.library.txstate.edu/univarchives/exhibits/show/postcard/campus-buildings/city-hall-fire-station.


Additional Information