Stanley Museum of Art
Introduction
Established in 1969, the University of Iowa Stanley Museum of Art is considered to be one of the country's leading university art museums. It houses an impressive collection of around 15,500 works of art from Iowa and around the world. The collection includes paintings, photographs, drawings, sculpture, prints, textiles, jade, silver, and ceramics. Notable artists represented in the collection include Picasso, Matisse, Miró, and Kandinsky. The museum houses one of the country's best collections of African art, 6,000 prints spanning Western printmaking, 2,000 Pre-Columbian objects, Chinese art, Etruscan and Roman art, Native American ledger drawings, and 20th century American paintings and sculpture. Perhaps the museum's most well-known works are Max Beckmann's painting Karneval, and Jackson Pollock's Mural. As of 2021, the museum in the process of constructing a new building scheduled to open in 2022 but offers exhibitions in temporary locations including the Figge Art Museum in Davenport.
Images
The Stanley Museum of Art was established in 1969 and is set to open in this new building in 2022. It is one of the leading university art museums in the United States.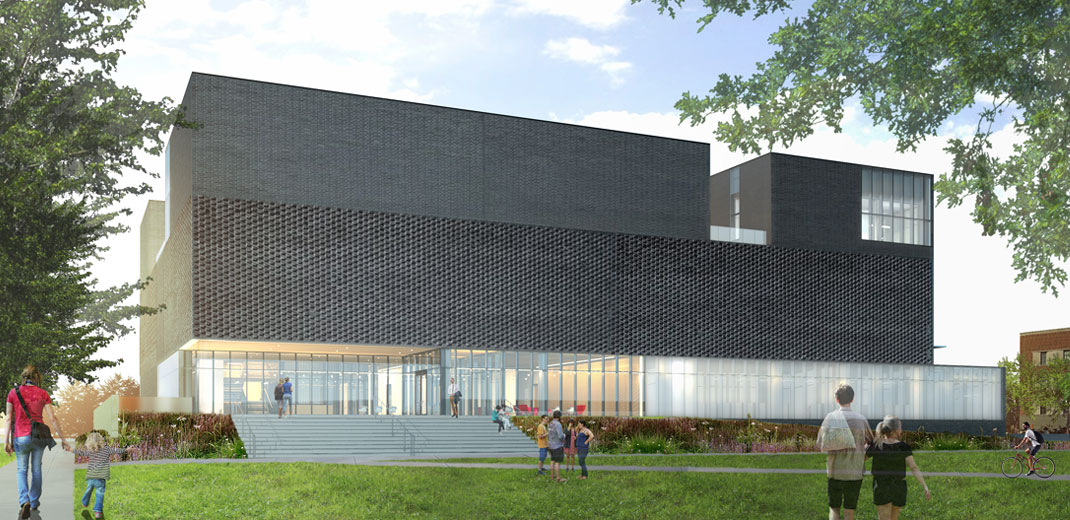 Backstory and Context
The museum's origins date to the early 1960s when a Cedar Rapids couple, Owen and Leone Elliot, offered to donate their art collection of 20th-century paintings, prints, antique silver, and jade to the university. However, the Elliots would only do so if the university built a museum to house their collection as well as university's collection. The university agreed and, with financial support from the community, built the museum in 1969. In 1976, a 27,000 square-foot addition was built.
A flood in 2008 forced the evacuation of the museum's collection, which was first put into temporary storage in Chicago. In 2009 the Figge Art Museum offered to house the collection and present exhibitions until the university erected a new museum. In August an art venue on the university campus now called the Stanley Visual Classroom was opened in the Iowa Memorial Union. It houses over 500 works from the museum's collection.
The university began developing plans to build the new museum in 2014. In 2017, the university received a $10 million dollar donation for the project Richard and. Mary Jo Stanley. In 2018, the museum was renamed after them in recognition of their gift. The new building will be located a few blocks to the south.
Sources
"History." Stanley Museum of Art. Accessed November 2, 2021. https://stanleymuseum.uiowa.edu/history.
Additional Information