Folly Theater, Kansas City
Introduction
The historic Folly Theater is Kansas City's oldest theater and entertainment venue, dating back to 1900. It still operates as a functional theater today (showing live theater, jazz performances, national touring shows, and other programs) and it is listed on the National Register of Historic Places. Although the Folly Theater is seen as a place of quality, family entertainment, the theater's origins were based in vaudeville, burlesque, and, later, striptease performances, showcasing nationally acclaimed artists such as Gypsy Rose Lee and Tempest Storm. In the 1920s, however, the Folly Theater (then named the "Shubert's Missouri") produced dramatic productions and even featured the Marx Brothers and a young Humphrey Bogart. After falling into disrepair in the 1970s, the KCMO community took up the cause and saved the Folly Theater, and it is now one of the most important theatrical and historical sites in the downtown area.
Images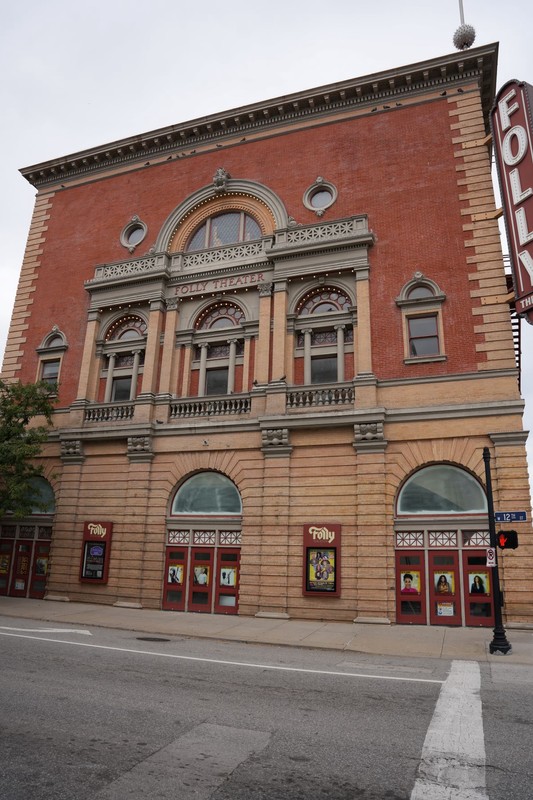 Interior of the Folly Theater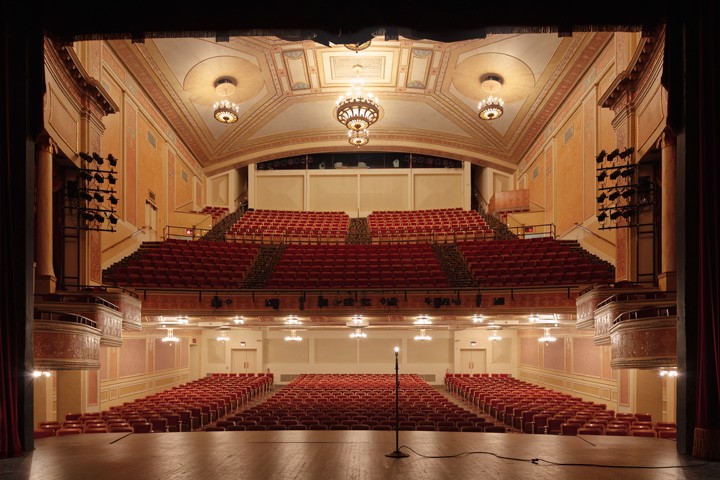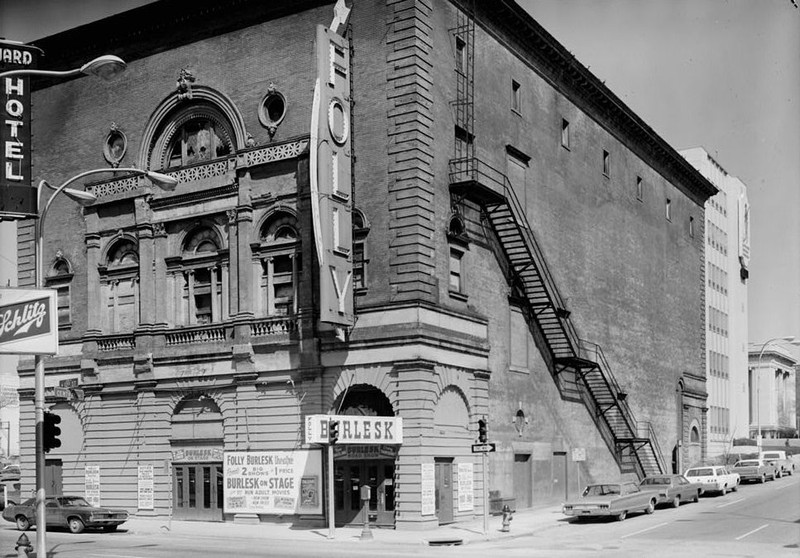 Some performers at the Folly Theater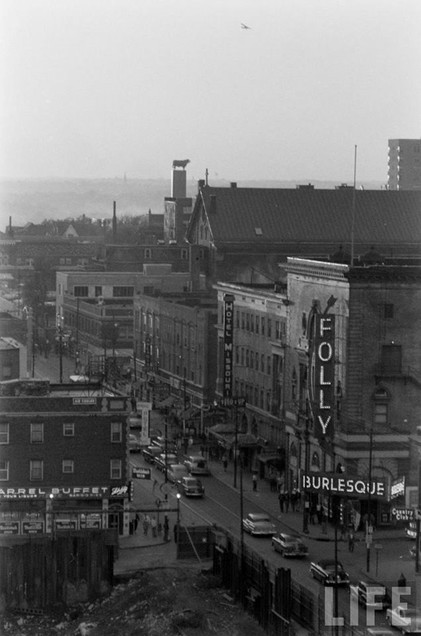 Backstory and Context
History of the Folly Theater
First known as the "Standard Theater," this extraordinarily designed building opened on September 23rd, 1900. In its early years, the theater showcased vaudeville and burlesque performances, and due to a fire at the nearby Coates Opera House, the theater soon produced opera and comic opera performances as well. By 1902, the theater changed its name to the "Century" and, in addition to vaudeville and burlesque, featured prizefighting and wrestling (including the likes of Jack Johnson and Jack Dempsey). The theater closed in 1922 and reopened a year later, renamed the "Schubert's Missouri." It was during the roaring '20s in Kansas City that the theater featured major dramatic productions, but unfortunately, in 1932, the theater closed once again.1
The theater reopened in 1941 as the Folly Theater, and during this time, the theater showcased a new form of burlesque, the striptease. Famed striptease artists such as Tempest Storm, Gypsy Rose Lee, and Cherry Smash performed during this time. Many other types of shows were performed at the theater, ranging from singers to clowns and jugglers. Eventually, the entertainment at the theater became seedier, leading to a raid in 1963 for allowing total nudity and an attempted bombing (a stick of dynamite in a nearby drain pipe) in 1969. The Folly Theater closed in 1973 and was set to turn into a parking lot, but after being placed on the National Register of Historic Places in 1974, the theater was purchased and renovated. In 2014, the entire archives of the Folly Theater were handed to the Kansas City Public Library.2
Sources
1.) History. Folly Theater, n.d. Web. 7 July 2016. 2.) Campbell, Matt. "Risque business: KC library collects relics from Folly Theater's burlesque past," The Kansas City Star, 14 September 2014. Web. 7 July 2016.
Image Sources
Photo by David Trowbridge

Additional Information