Fort Mackinac
Introduction
The first fort on the Straits of Mackinac was constructed in about 1690 by the French near the St. Ignace Mission on the north side of the Straits of Mackinac. It was closed in 1697 and by the early 1700s, the French began to refortify the area. The fort became the main trade depot of the upper Great Lakes fur trade. The fort was used as both a military post and a civilian community. Michilimackinac remained a French outpost until 1761 when British soldiers took control after their victory in the French and Indian War.
Images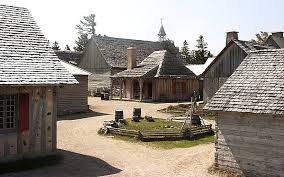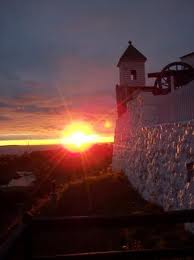 Backstory and Context
With the successes of George Rogers Clark in capturing British posts in the south, and American forces moving northward, the British grew anxious that Fort Michilimackinac, a wooden fort built on the beach, was vulnerable. British Commandant Patrick Sinclair chose to relocate the fort to Mackinac Island where the high limestone cliffs and good harbor provided a better defensible location. Between 1779 and 1781 many buildings were taken apart on the mainland and reassembled on the island and what was left and not moved was burned. After that was done the civilian community was built around the bay below the fort. One of the first new buildings to be built on the island was the Officers' Stone Quarters, which is the oldest building in the State of Michigan today.
War broke out between the United States and Great Britain in the summer of 1812. Under the cover of darkness, a 300-man force of British soldiers and Native American allies embarked from Fort St. Joseph and landed on the north shore of Mackinac Island. They dragged their cannon to the high ground behind the fort, took positions in the woods and prepared to attack. American soldiers, about 30, were completely surprised and outnumbered by the British invasion. This was the first land engagement of the War of 1812 in the United States.
British troops took the fort and built a new one, named Fort George which was later renamed Fort Holmes at the highest point on the island to act as a defense on the weak north side. Two years later American soldiers tried to recapture Fort Mackinac. Invading from the north, they were met by British soldiers at the center of the island. The Americans were badly defeated in the only battle ever fought on Mackinac Island. Following the battle, British soldiers also captured two American vessels that were blockading the harbor.
Additional Information