Mingei International Museum
Introduction
The Mingei International Museum in Balboa Park is dedicated to preserving and exhibiting folk art, crafts and design from all over the world. The Museum contains more than 26,000 objects from 141 countries and receives over 100,000 visitors per year. Since its opening in 1978, the museum has held 183 exhibits. From 2019 to a date to be determined in 2020, the museum is closed during a major renovation. During this time, the museum will offer pop-up exhibits and visitors should call or see the museum website linked below for the latest information. The word "mingei," meaning "The art of the people," was coined by Japanese philosopher Sōetsu Yanagi. The museum's mission is to acknowledge and celebrate the objects used in everyday life. The central belief governing the collection of such "everyday" artifacts is that they are inherently beautiful and a testament to human creativity, and are therefore worthy of preservation.
Images
Mingei International Museum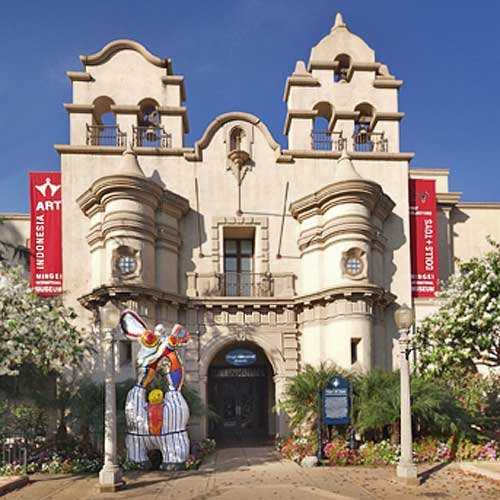 Outdoor artwork in the museum's courtyard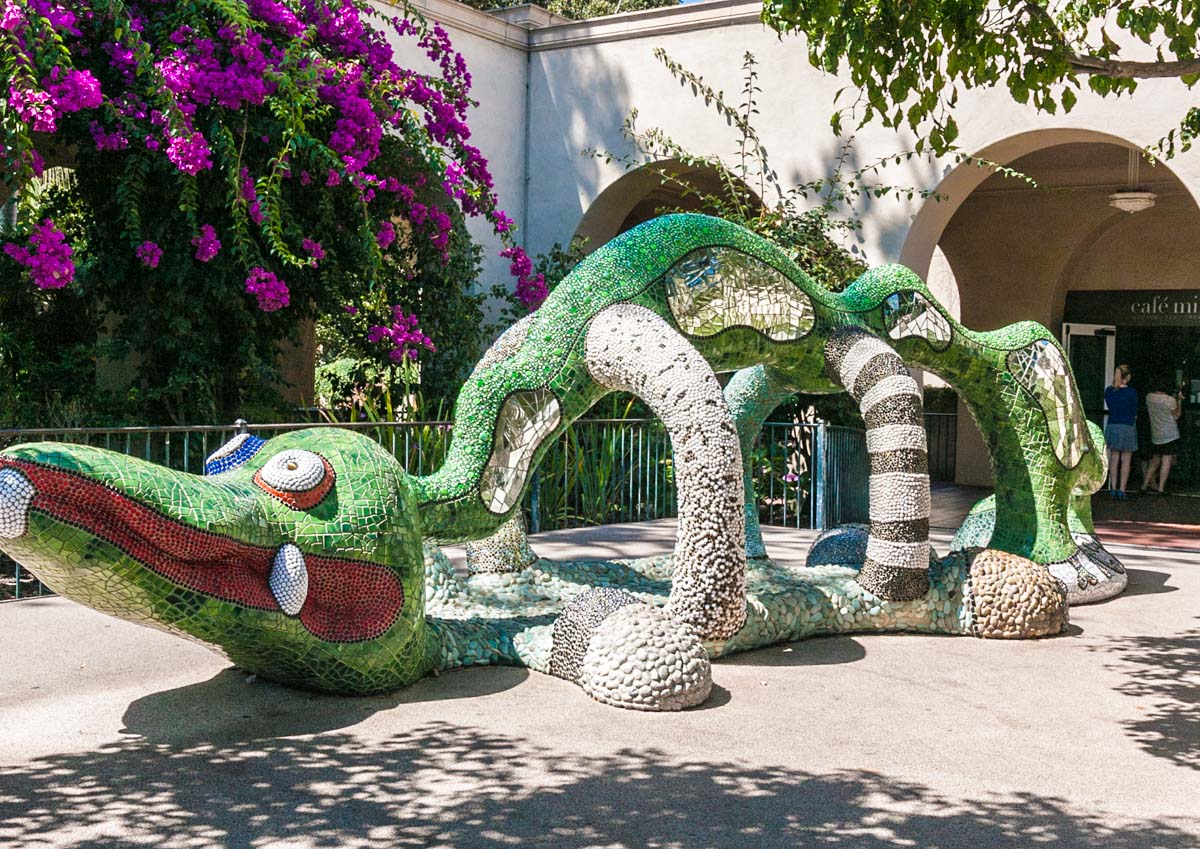 Backstory and Context
Founded in 1974, the museum formally opened its doors in 1978, thanks to the efforts of Martha Longenecker, an accomplished ceramics artist and professor at San Diego State University. After founding the museum, she served as its director from 1978 to 2005. She passed away in 2013.
It was during Martha's travels to Japan in the 1950s to study Japanese ceramics that she became acquainted with and learned from the founders of the Mingei Association. Her studies there inspired her to create the museum. In 1996, the museum moved from its original location at the University Town Center to its current home in Balboa Park.
Today, the museum boasts six expansive exhibit rooms. The truly eclectic collections of everyday ephemera from countless cultures capture the imagination and provide a provocative exploration of the depths of human creativity. From mid century modern furniture to African beadwork to Asian pottery and countless points between, the Mingei International Museum will not disappoint.  
Sources
"History of Mingei," Mingei International Museum, accessed June 1, 2015, http://www.mingei.org/about/history-of-mingei
Additional Information