The Hollywood Tower
Introduction
The Hollywood Tower, originally known as La Belle Tour, is a world famous apartment building placed on the National Register of Historical places in 1988. This beautiful building was built in 1929. For many years, actor George Raft owned and lived in the building and the tower was one of the most popular hangouts among celebrities in Hollywood. Today, the Hollywood Tower has been renovated in a way that blends modern style with the historic charm of the original design.
Images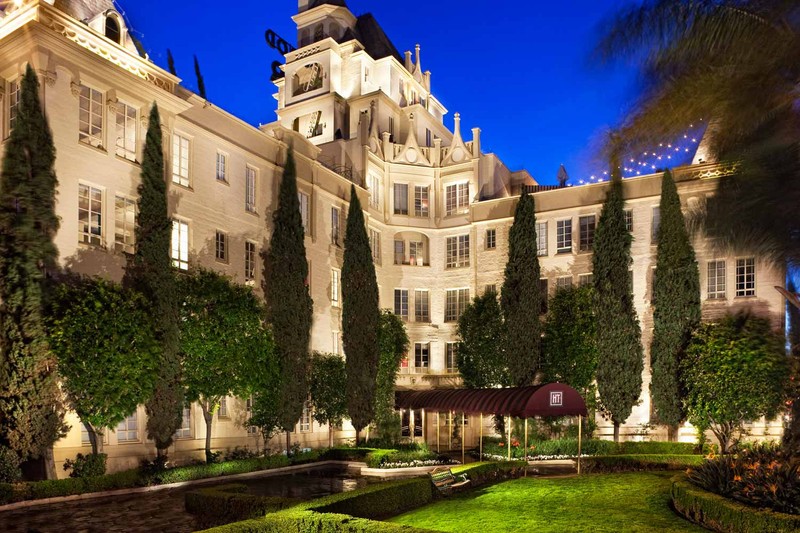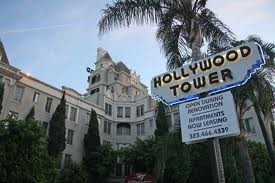 Backstory and Context
The tower was built at during Hollywood's "Golden Age" and was one of the last apartment/hotel buildings constructed on Franklin Avenue. Many famous stars of the day, like Bob Hope and Virgina Mayo, chose to live there since it was close to film studios. The iconic neon roof sign was installed in the 1930s when the Kinsey Corporation bought the building.

The building has had many owners over the years, some of whom made improvements and renovations. The tower is believed to be the model for Disney's Twilight Zone Tower of Terror attraction. It no longer serves as hotel.
Sources
McAvoy, Christy. "La Belle Tour." National Register of Historic Places, National Park Service. January 22, 1988. http://focus.nps.gov/GetAsset?assetID=54ca346e-1e7a-424b-9c81-29ef571d24b0. Vincent, Roger. "Historic downtown Los Angeles high-rise sold to Canadian investors." Los Angeles Times. October 14, 2014. http://www.latimes.com/business/la-fi-re-national-bank-building-sold-20141014-story.html.
Additional Information